Sydney Trip - Jamie Visit
---

During my seventh week in Australia I was fortunate enough to have Jamie come down and visit for a week. Being her first time overseas it was definitely a new adventure for her. On the day she arrived we walked across the Harbour Bridge, walked around the Opera House, took a ferry to Darling Harbour, walked around that area, took the monorail to the train station and took the train home. She understandably passed out at 6pm that night. The good news is she woke up the next day all in sync with the time zone.

Though I was still busy at work, I was able to reduce my hours to spend time with Jamie. I took my birthday off and went to Fox Studios, which is like a small, Austrailan version of Universal studios. It was only a mile from the train station so we decided to walk. It was raining, but we had our Gortex jackets with us so we continued on. It started raining harder and harder and eventually it was like standing in a shower. Our jackets kept most of the rain out, but it didn't protect anything from the waist down. Once we got to Fox Studios Jamie had to go in a store to buy a new dry outfit. I chose to suffer for the rest of the day with wet jeans. We had our fun at Fox Studios and headed back to Darling Harbour for a nice Malaysian dinner.

During the rest of the week Jamie and I saw a play at the Opera House and went to a Warren Miller ski movie. We thought this was funny as it was in June. We especially enjoyed watching the feature on Washington Heli-skiing as we sat in the audience in Sydney. On our last day together we went to the Hunter Valley wine country. While I was working, Jamie got to see all kinds of things on her own, she actually saw more of the city in one week than I did during my eight week stay.

The week went by quickly and soon I was seeing her off at the airport. Six days later I would be heading home as well.
---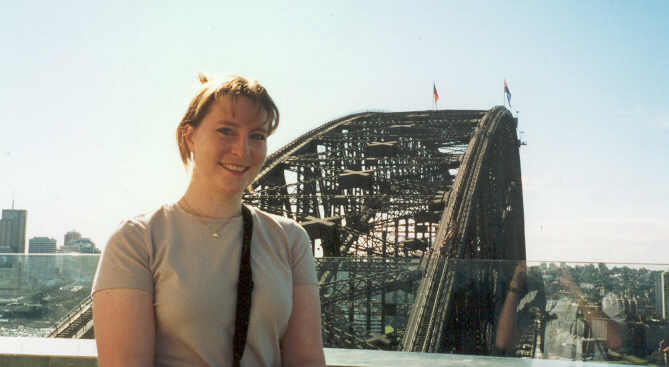 Jamie Far Up on the Sydney Harbour Bridge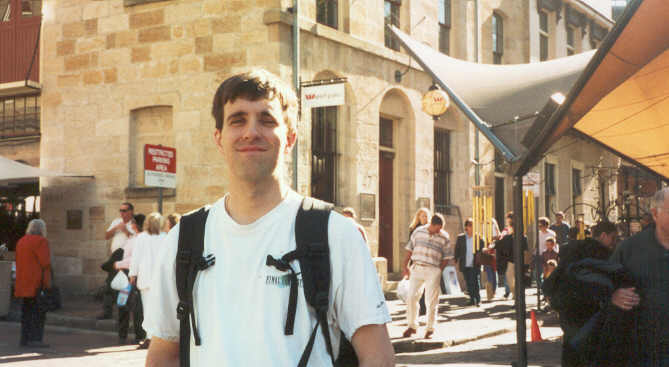 David at The Rocks Bazaar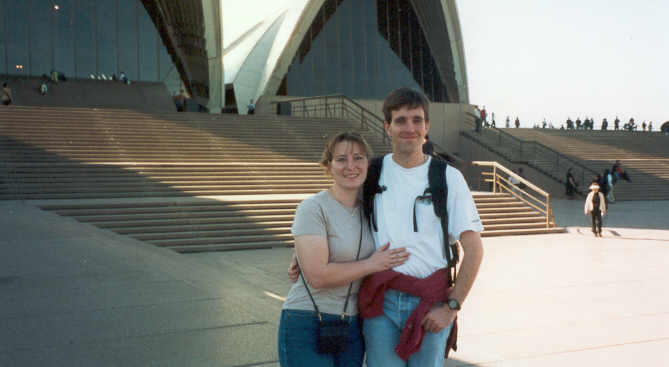 Us at the Sydney Opera House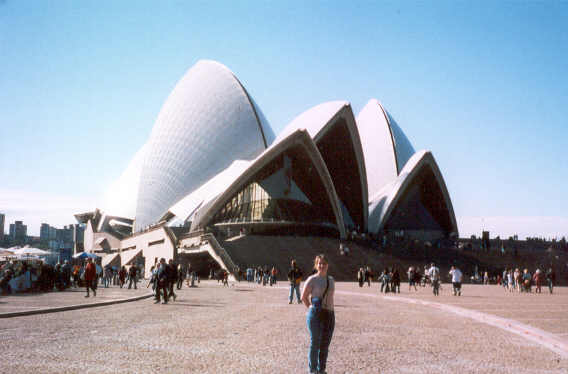 Jamie and Some Sydney Landmark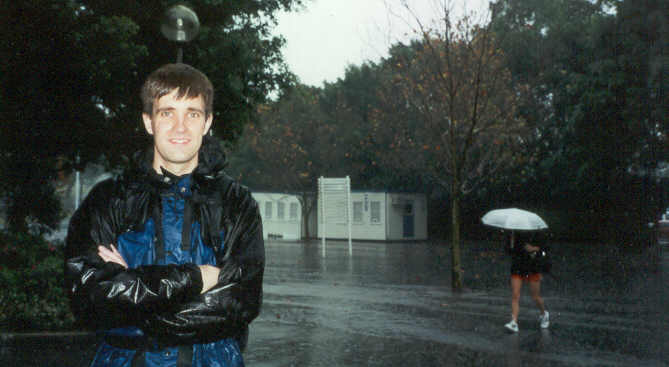 ..and they say it rains a lot in Seattle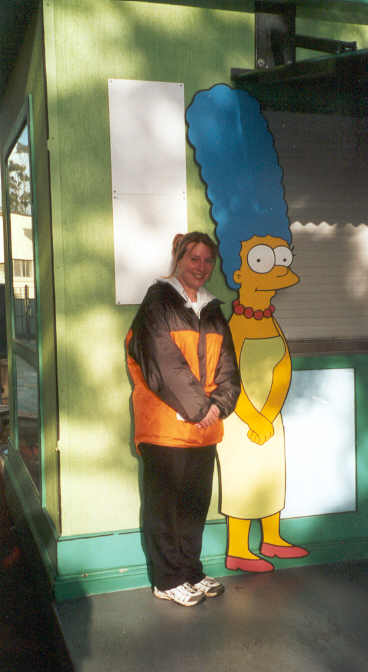 &nbsp&nbsp&nbsp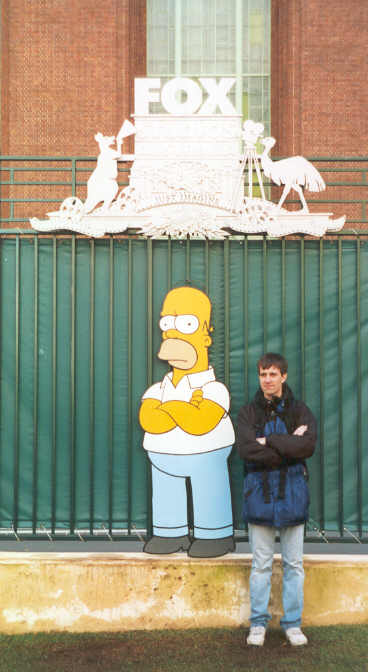 D'ho! (Fox Studios)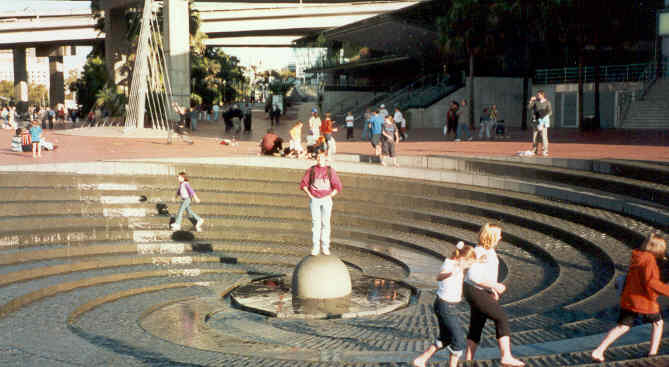 David on Display in Darling Harbour
---
Taronga Zoo <- Sydney Trip -> Jamie Adventures
May 27 - June 3, 2001