The Honeymoon - Kauai
---
Hanalei Bay Resort
---
We spent five nights at the beautiful Hanalei Bay Resort in Princeville on the north shore of Kauai. The grounds were beautiful and well kept making the area feel like a tropical paradise. The pool was incredible with palm trees, rocks and waterfalls making us feel like we we were swimming in a tropical lagoon. Even though we were staying in a "Mountain View" room we still could see the bay from our patio. The bay could be reached via a long steep trail.

In the evenings, the grounds were lit up with tiki torches adding to the tropical atmosphere. We went up to the "Happy Talk" lounge and partook in the first of many fruity drinks (well not that many, they were expensive!). We would highly recommend this resort to anyone staying on the north shore, though be warned it is a resort and they try to sell time shares to all visitors, though we had no problem brushing them off.
---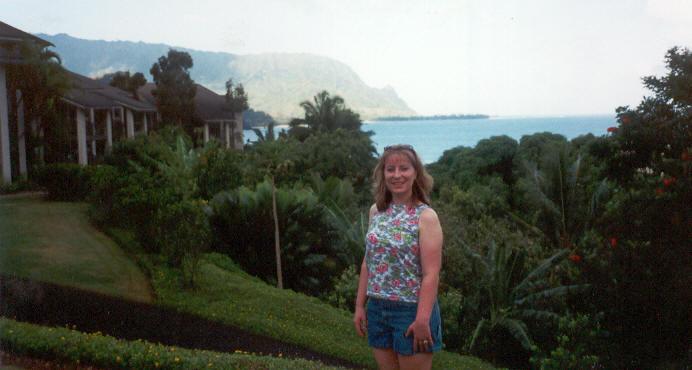 Jamie at Hanalei Bay Resort with Bali Hai in the bacground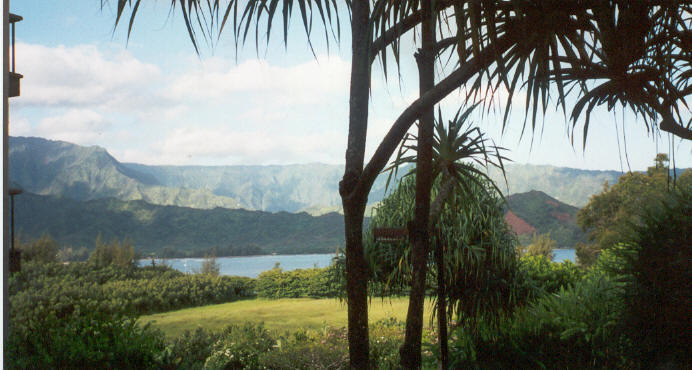 View From Our Room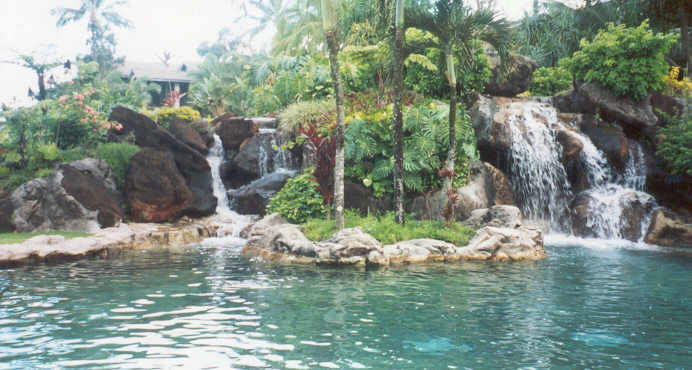 The Pool!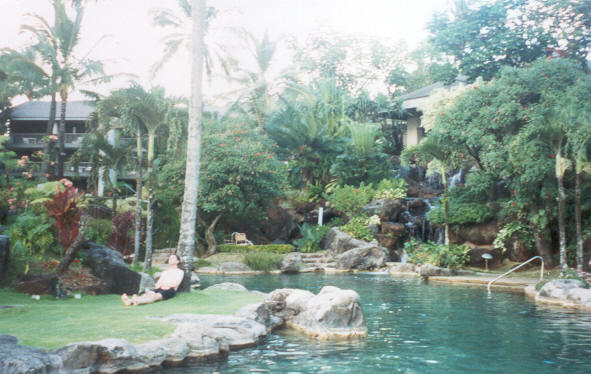 Me Relaxing Near the Pool
View From the Pool
Us and Fruity Drinks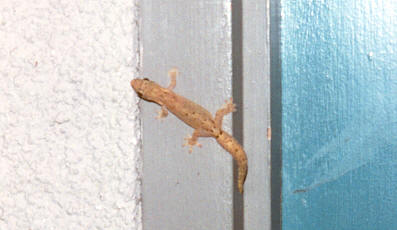 A Visitor Outside Our Room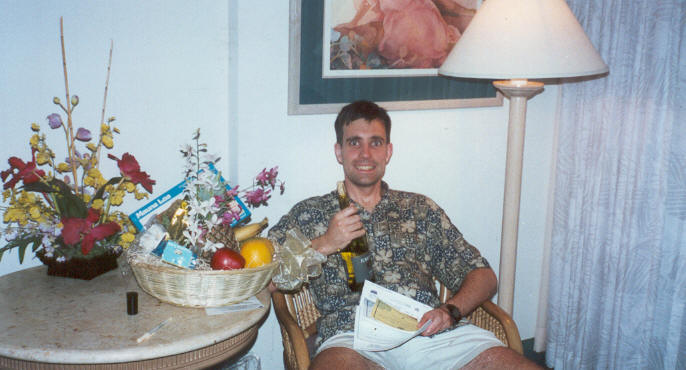 A Fruit Basket with Alcohol!
---
Kilauea Lighthouse <- Kauai Adventures -> Hanalei Bay
---
Wedding -> Honeymoon -> Kauai


September 9-14, 2001