The Honeymoon - Kauai
---
Hanalei Bay
---
Since we were staying at the Hanalei Bay resort, we ended up doing a variety of activities around Hanalei Bay. Jamie was excited to explore this area as it was used to film parts of South Pacific (though if you've seen the movie you may not be that excited).

One night we hiked down from our room and watched the sunset from the beach. Another day we went to the main beach and relaxed next to a much photographed pier. I tried to snorkel here, but couldn't see anything. Another night we went to dinner at the Princeville Resort (a very expensive hotel) which overlooks the bay. While driving to the hotel we experienced a spectacular sunset in the rain where everybody was pulling over just to watch it.

Our best adventure at Hanalei Bay, though, was a kayaking trip down the Hanalei River into the Bay. We paddled down the river to the bay, paddled through some ocean waves and stopped at a small beach called Hideaway Beach to snorkel. We had a great time, but poor Jamie got badly sunburned from the trip.
---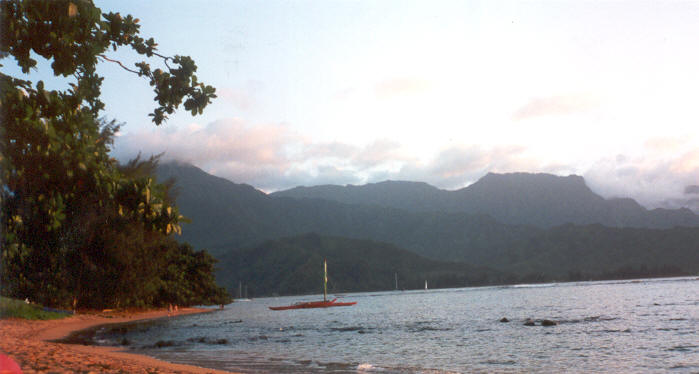 Hanalei Bay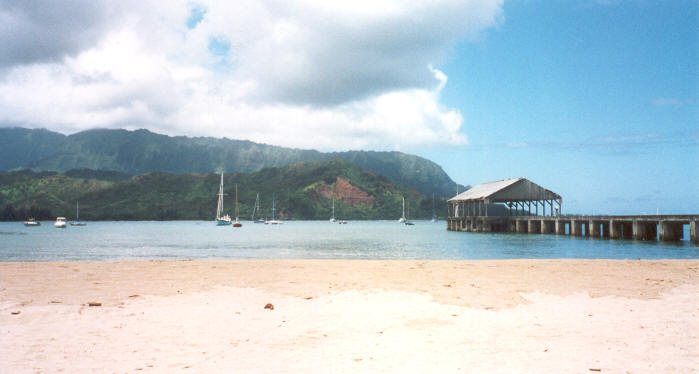 More of Hanalei Bay
Jamie Kayaking to the Bay (with a much exposed back)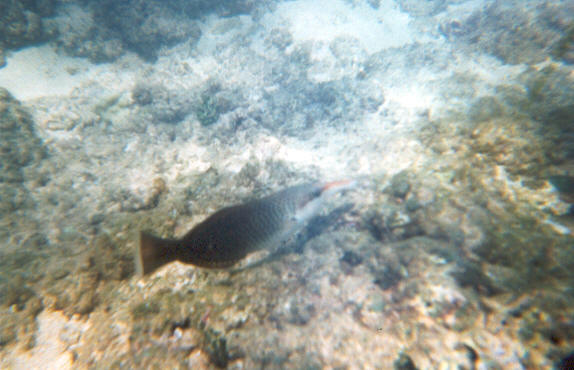 Fish Seen During Our Kayak/Snorkel Trip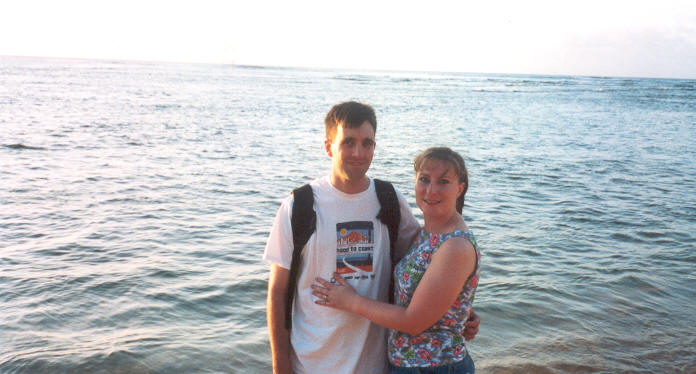 Us Near the Princeville Side of the Bay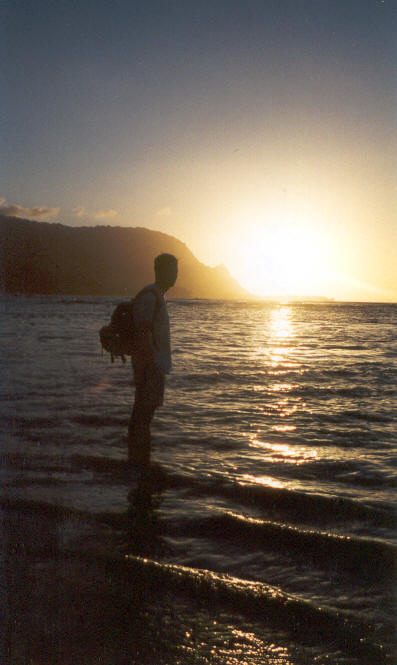 Me and the Sunset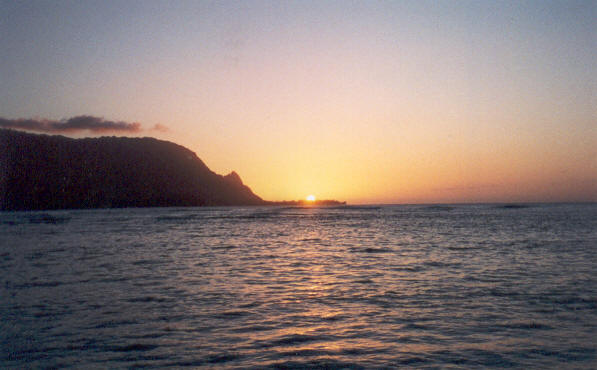 Sunset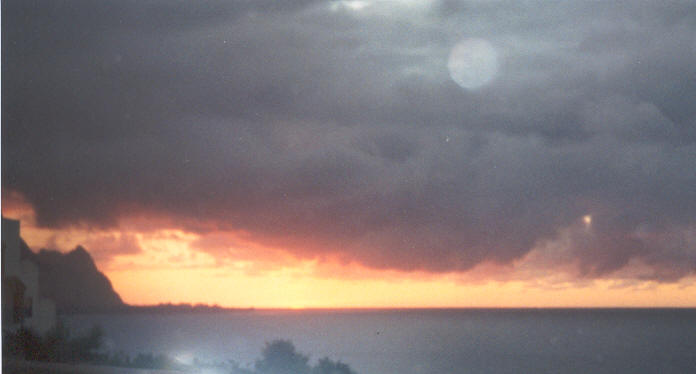 Sunset During the Rain
---
Hanalei Bay Resort <- Kauai Adventures -> Helicopter Tour
---
Wedding -> Honeymoon -> Kauai


September 9-14, 2001