Arizona Trip - Sedona
---
In November Jamie and I headed to Arizona to visit Tom and Kyle, two good friends from college and beyond. Kyle was the first to greet us when he picked us up at the airport in Phoenix. Later that day, Tom drove up from his home in Tuscon and we all enjoyed a night out on the town. Then next morning we headed up to Sedona to see the sights. We stopped at Montezuma's Castle which was neither a castle nor ever occupied by Montezuma. Rather, it was an ancient indian cliff dwelling.

Sedona is surrounded by beautiful red rock formations. To our suprise it was snowing up there. Jamie and I found ourselves a bit underdressed. For some reason we didn't associate Arizona with freezing temperatures.

Next we headed off road through the red mud and rock formations to where the snow was sticking. We eventually had to turn around since the snow was getting too deep for even Tom's (Marina's) new SUV to cross.
---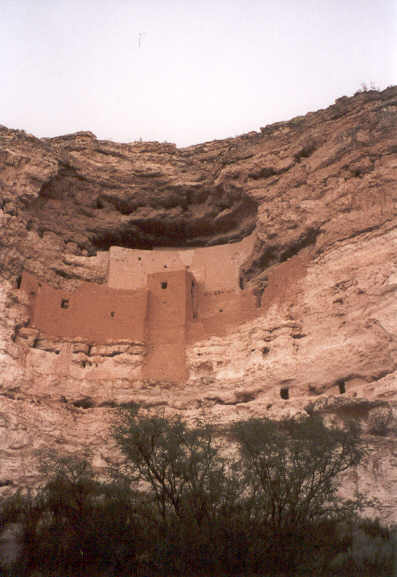 Montezuma's Castle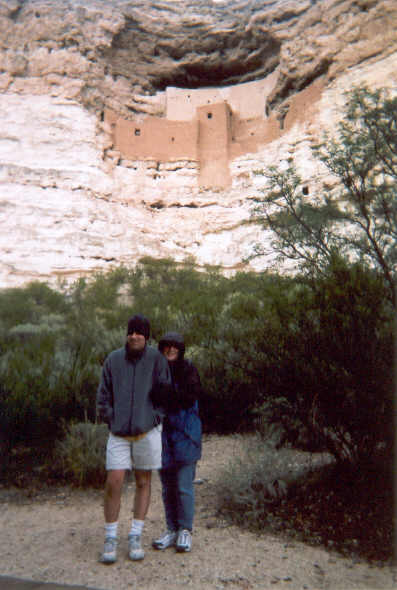 shivering in front of Montezuma's Castle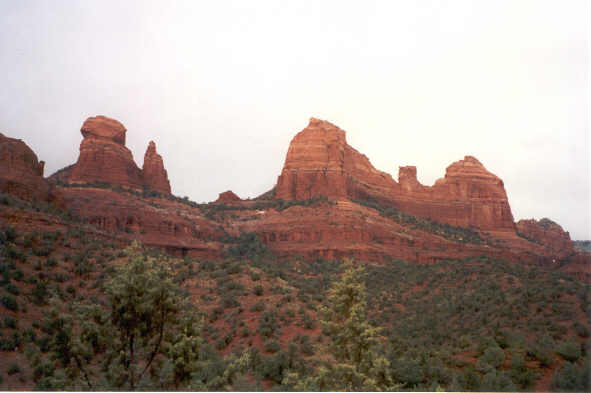 Sedona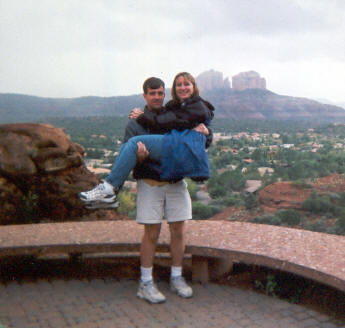 at the Chapel of the Holy Cross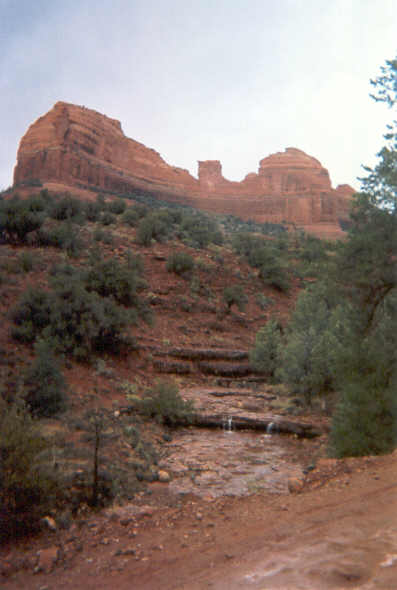 waterfall on dirt (mud) road in Sedona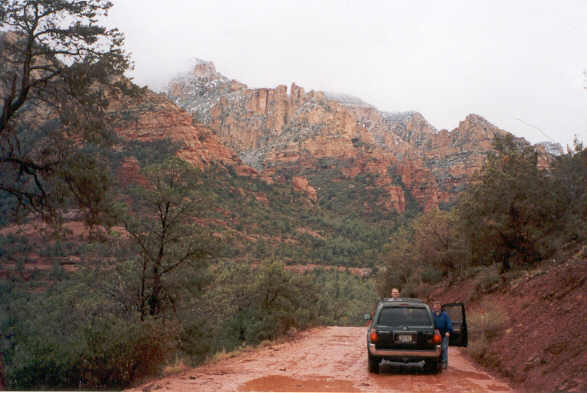 Tom, Kyle and Marina's car in the Sedona wilderness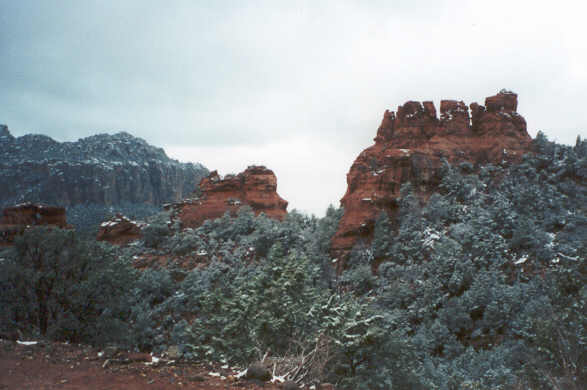 snow in the Sedona wilderness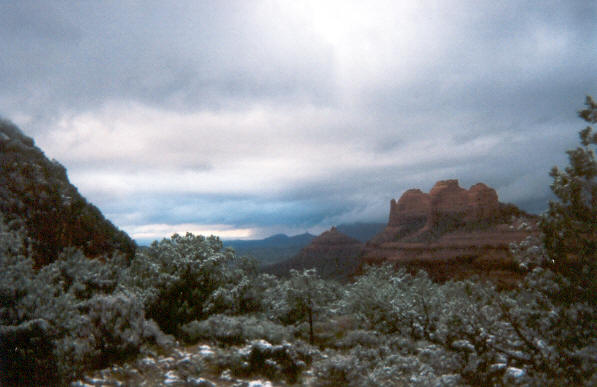 more Sedona wilderness
---
Arizona Trip -> Tucson
November 11, 2000