Arizona Trip - Friends and Tucson
---
After our snow trip in Sedona we headed back to Kyle's place where it was slightly warmer. The next day Tom, Jamie and I bid farewell to Kyle and headed down to Tom's house in Tucson. While in Tucson we went on a short hike through the cacti to a point where we were overlooking the city - overlooking the city lights to be more exact. Tom slightly underestimated the time for our hike therefore we found ourselves hiking back in the dark. We returned unscathed, but I felt guilty since I had none of the 10 essentials which are required for any of the Mountaineers trips I go on. One such "essential" that would have been very handy was a flashlight.
---
Kyle removing evidence of the previous night's revelry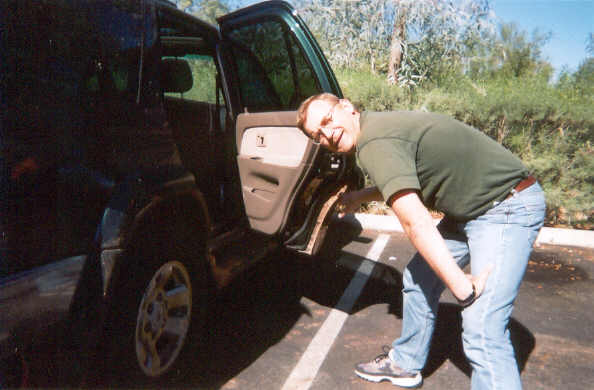 Tom, his wife's car and the mud for which he'll have some explaining to do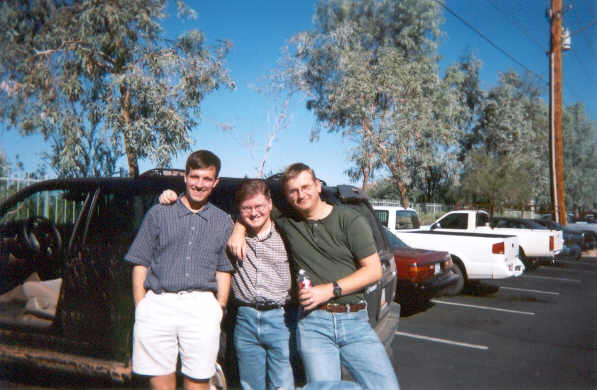 David, Kyle and Tom in Phoenix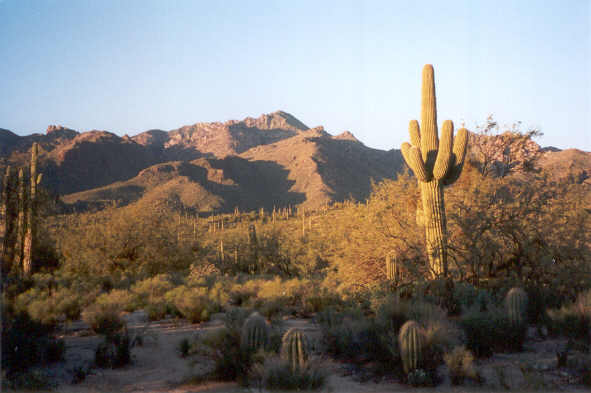 the Tucson wilderness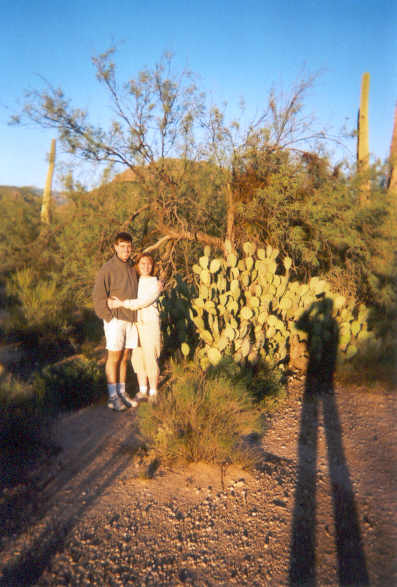 David, Jamie and those prickly things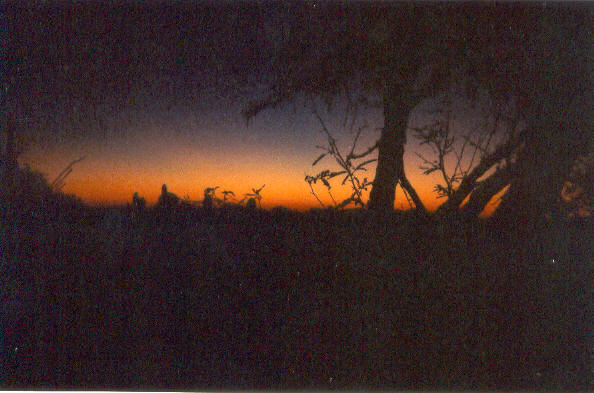 Tucson twilight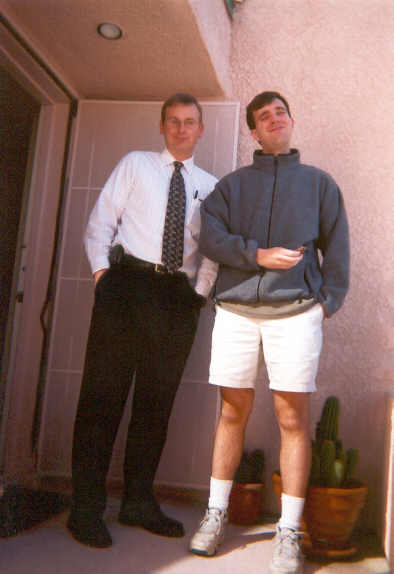 Guess who doesn't have to go to work today?
---
Sedona <- Arizona Trip
November 12, 2000