Grand Canyon Trip - Day 3
---
Today we woke up to to blue skies and no wind. I anxiously waited for the sun to creep down the canyon walls so I could warm up.

The guides took out two duckies which are inflatable sea kayaks. I took one of them down the river that day.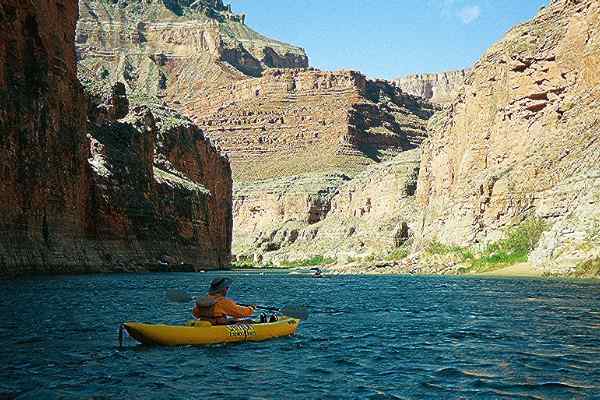 me and my ducky
Our first stop was some Anasazi ruins. It wasn't much, just some stones piled on top of each other and some rock art.
Our second stop was at a waterfall flowing out of the canyon wall called Vasey's Paradise. The water was warmer here.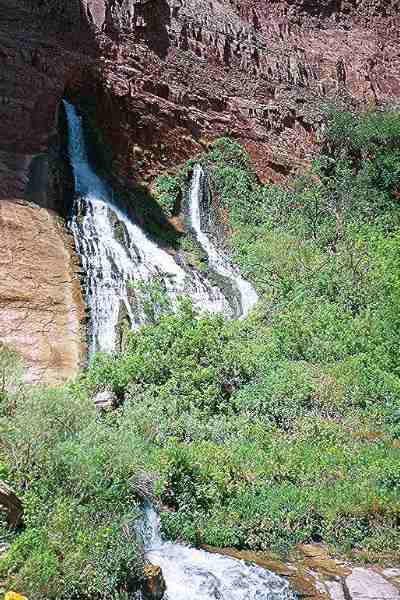 Vasey's Paradise
Next we stopped for lunch at a cave called Redwall Cavern. It was like a large Ampatheater with a sandy floor.
Things then got interesting. I went through 36 Mile Rapid on my ducky, but halfway through I turned sideways and flipped. Somehow, while trying to breathe, I was able to hold onto my paddle and boat. When the water calmed down I was able to get back in the kayak on my own. So far I'm the only one in the group who has swam the river.
Finally, we stopped for camp at Buck Farm Canyon at mile 41. We hiked up the smaller canyon and saw all kinds of foliage and rock layering.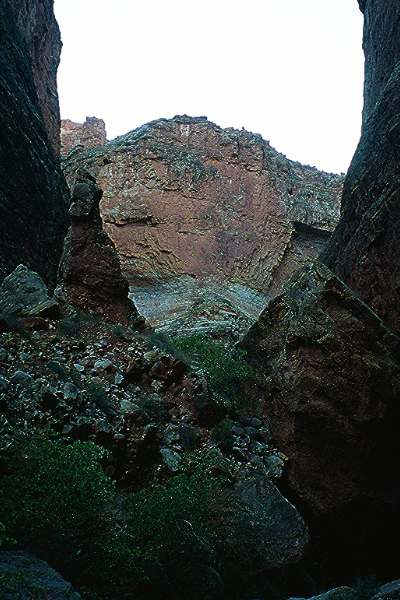 Buck Farm Canyon
---
View Photos from Day 2 <----->View Photos from Day 4
Return to Photo Album Page
May 4, 1999