The Wedding - Reception Site
---
Our reception was held at the Vault in Tacoma. It was on the 17th floor with views of downtown Tacoma and Mt. Rainier. The Valult also catered the wonderful food. For music we had The Blue Moon Howlers, a 10 piece swing band. Many thanks to Wendy, Glen, Matt and Victoria for help setting things up. Also, thanks to Kyle for keeping the band under control (they were a bit loud at the beginning).
---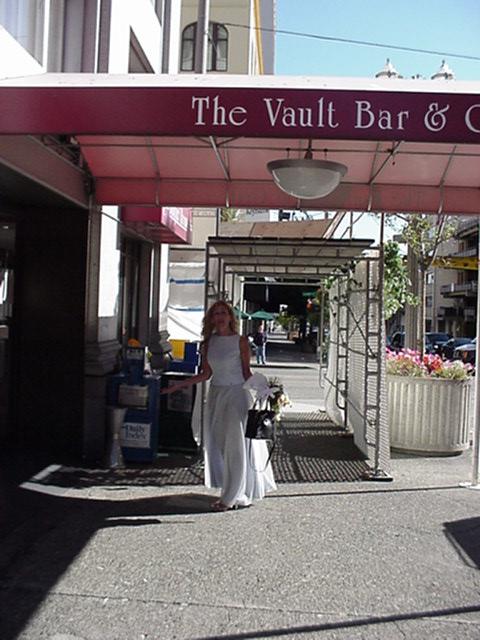 Lisa at the Entrance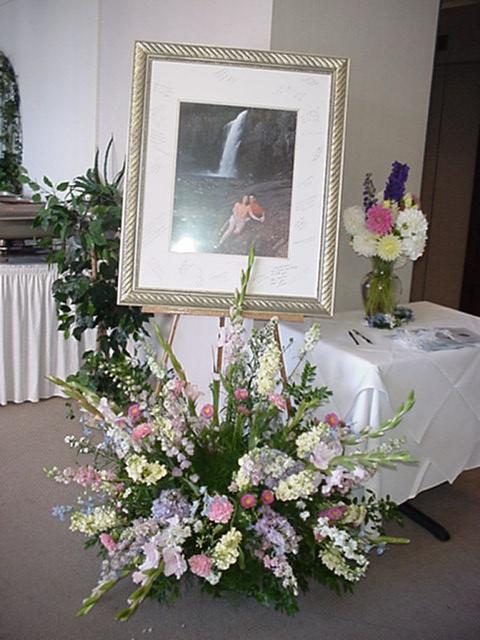 Our Engagement Picture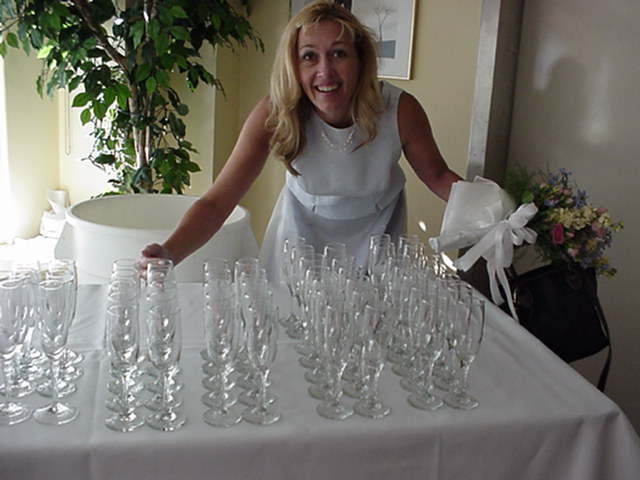 Lisa Anxious for a Drink
Flowers at Table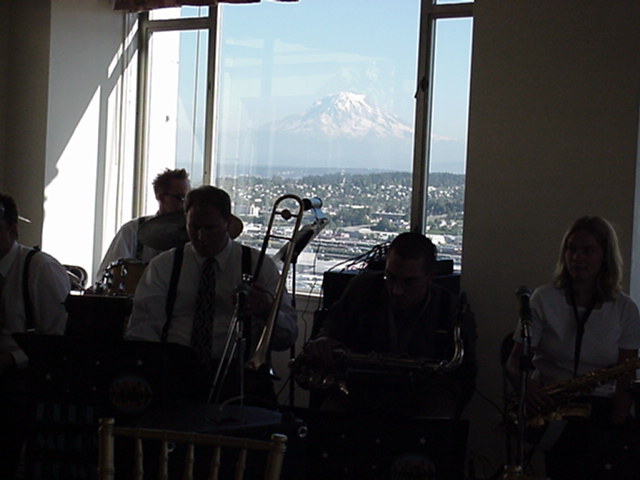 View of Rainier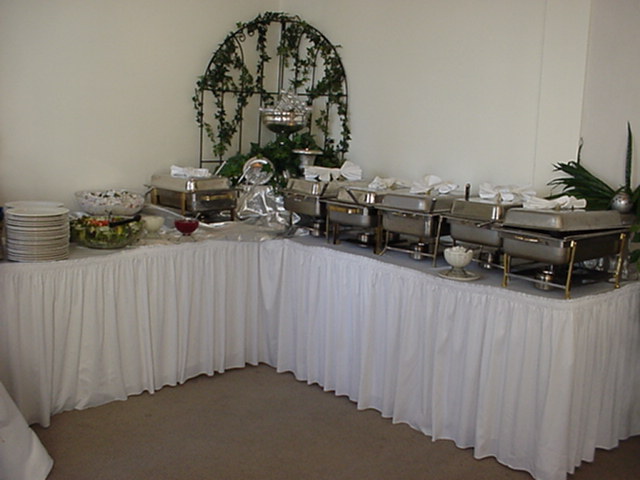 The Food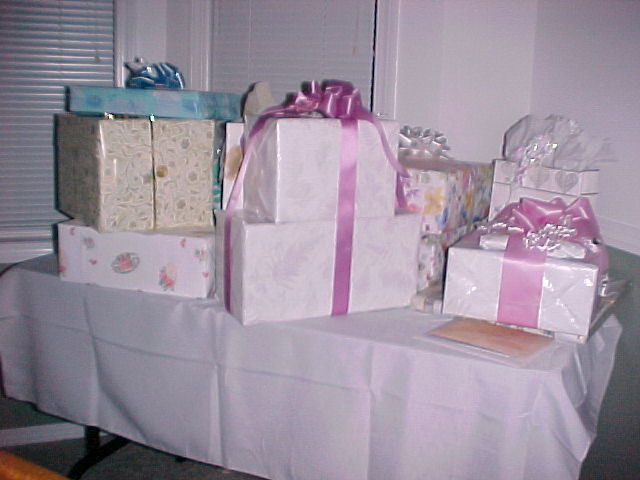 Wait a minute, we said "no gifts".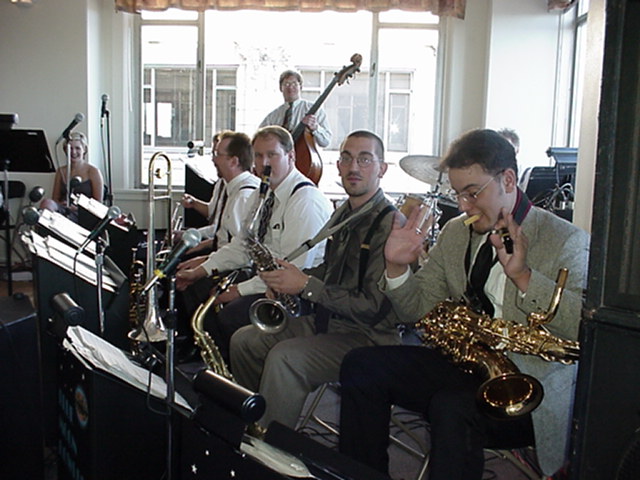 Blue Moon Howlers
---
Exiting the Church <- The Wedding -> Reception Events
---
Wedding Home -> Pictures


September 8, 2001