The Wedding - Getting Ready
---
Though the Bride and Bridesmaids were busy, all the Groomsmen and I had to do was show up - dressed in our tuxedoes, of course, and with the rings. We were all subjected to the arduous process of getting pictures taken. During this time we discovered the ring bearer's pillow was missing. Jamie's brother, Andy, rushed off to find a store where a new pillow could be purchased on a Saturday morning. He was successful and fixed the only complication we had for the wedding.
---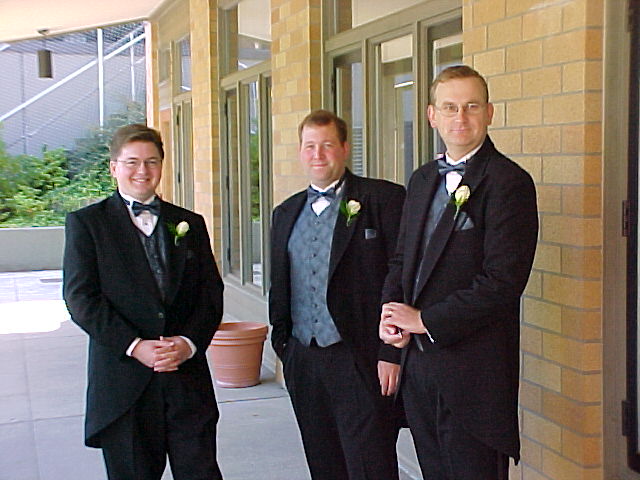 Kyle, Darby and Tom
Brad and the Getaway Car. . . . a Mercedes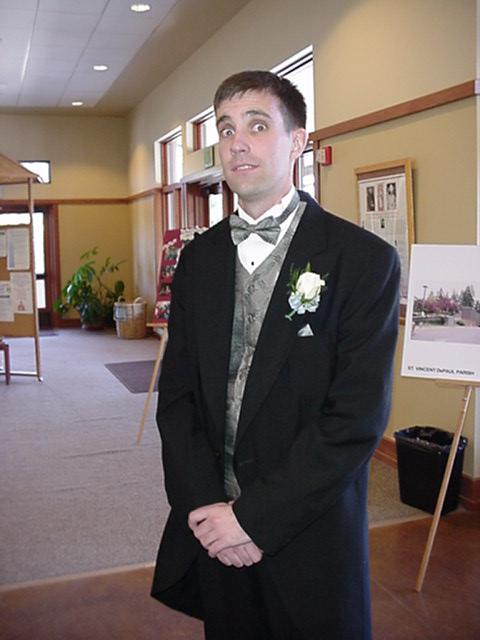 Seriously, I wasn't nervous.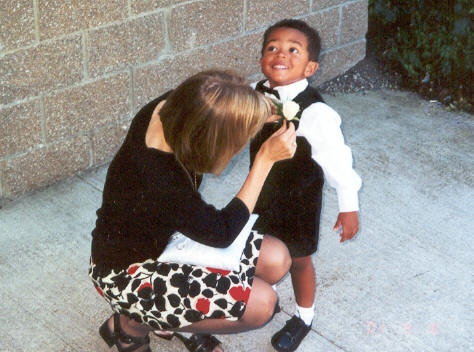 Jordan Getting Snazzed Up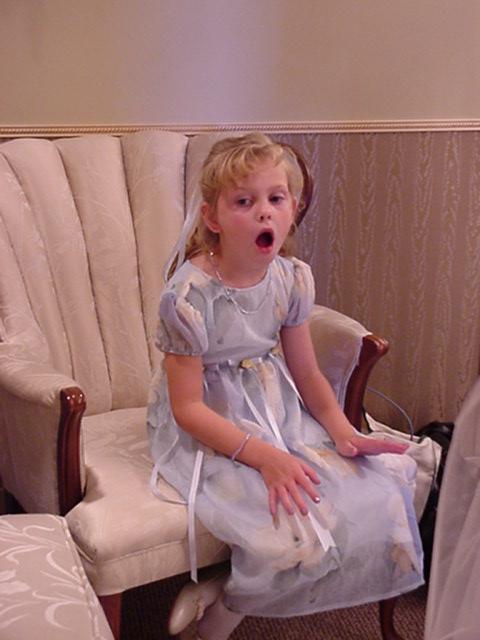 Jamie Overwhelmed by the Excitement of it All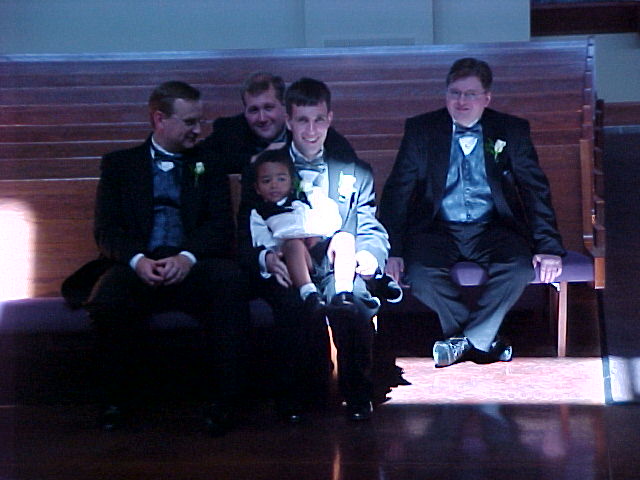 Groomdudes Waiting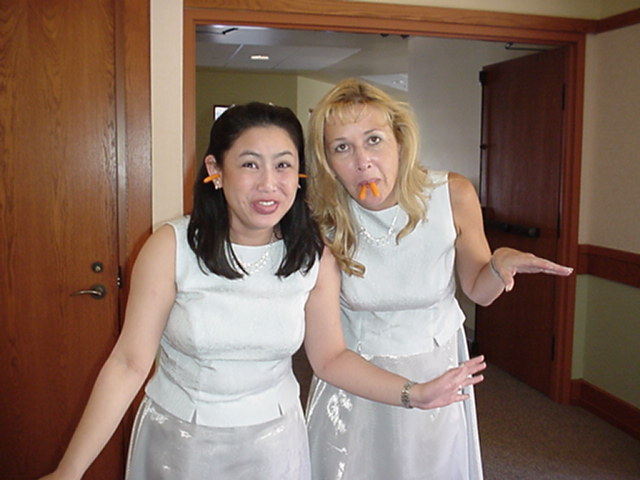 Angela and Lisa and the Wonderful World of Carrots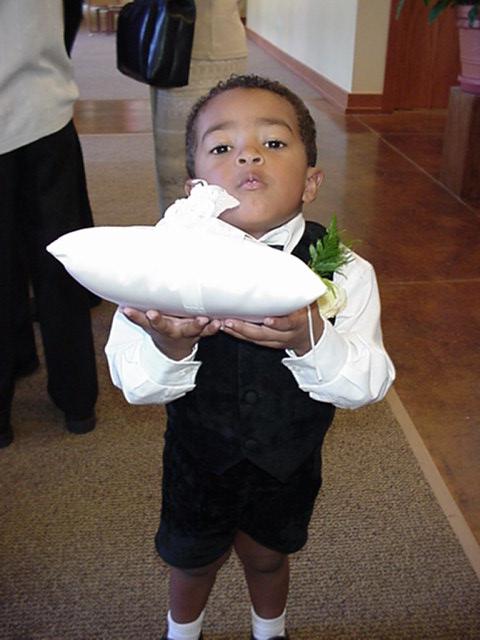 Jordan Ready to do His Job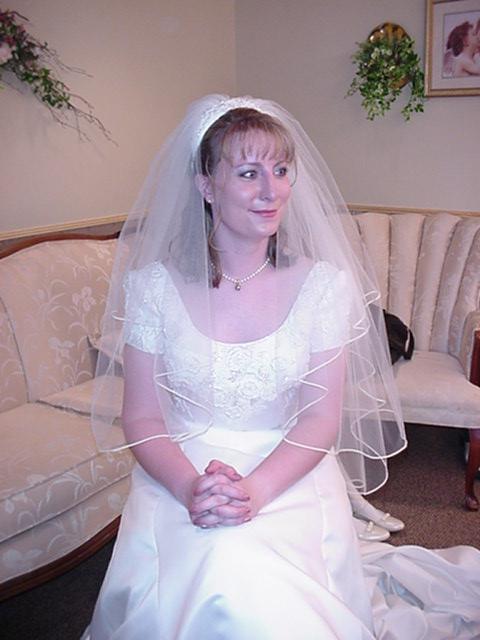 Jamie Ready
---
Getting Ready - Page 1 <- The Wedding -> Bride and Groom
---
Wedding Home -> Wedding Pictures


September 8, 2001