---
The Bachelorette Party
The Bachelorette Party was a progressive event that made it possible for many people to share in the festivities. The activities began on Saturday morning with Sandy (my Mom), Angela and I making a stop at the Glaze Cottage, in Federal Way, to paint pottery and let our creative juices flow. Then it was off to a nice lunch in Renton where we met my Aunt Sue and my Grandma Marvene so they could contribute to the Bachelorette celebration and make this day even more special. The next stop was to my parents where we met up with Lisa and Becky. My wonderful friends made sure that I would look the part of a Bride-To-Be for the Girls Night Out. Sandy, Angela, Lisa, Becky and I all piled into a car and Brad (my dad) fulfilled his duties as chauffeur. He drove us to Seattle where we boarded the Duck for a land and water tour of the Emerald City. Then it was off to a yummy dinner at the Spaghetti Factory followed by drinks at the Edgewater. My broken foot hardly slowed me down. It was great fun to share this special time with my best girlfriends.
---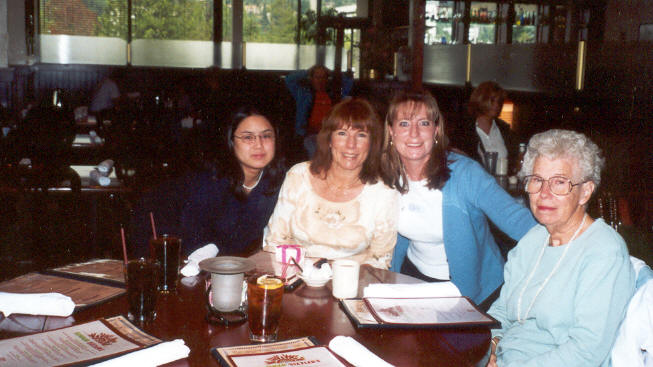 Angela, Sue, me, Grandma Marvene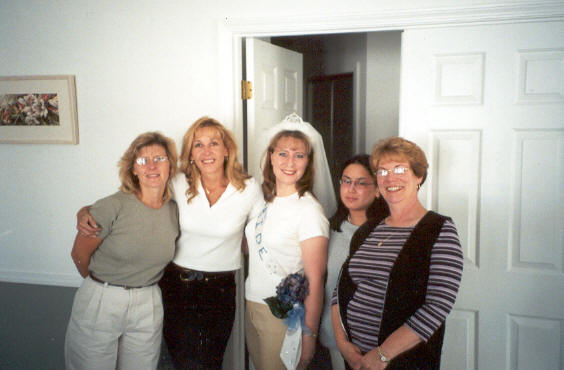 Becky, Lisa, me, Angela and Mom just before we headed into Seattle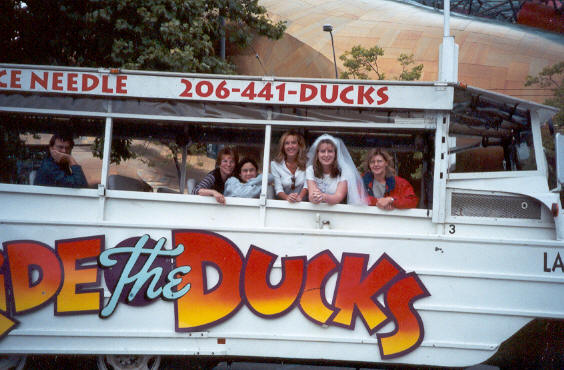 Sandy, Angela, Lisa, me and Becky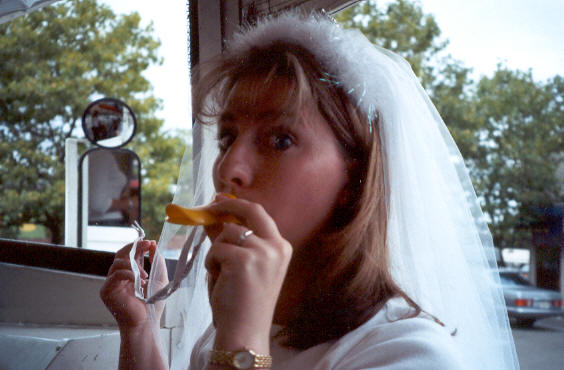 Quack! Quack!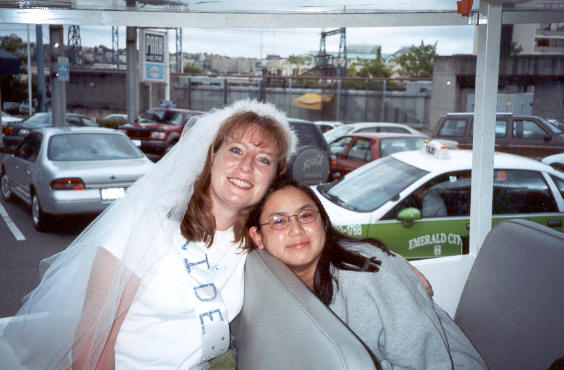 Jamie and Angela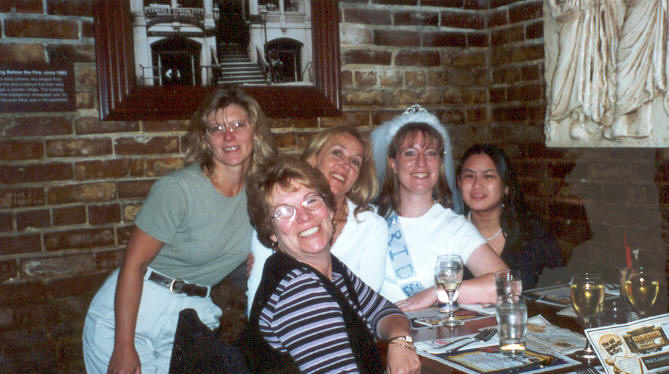 Kodak Moment at the Spaghetti Factory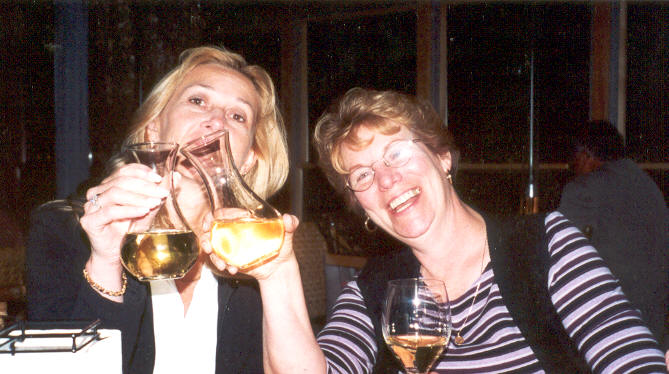 Cheers! A toast to skipping the formality of the wine glass. What would their Wine Professor say?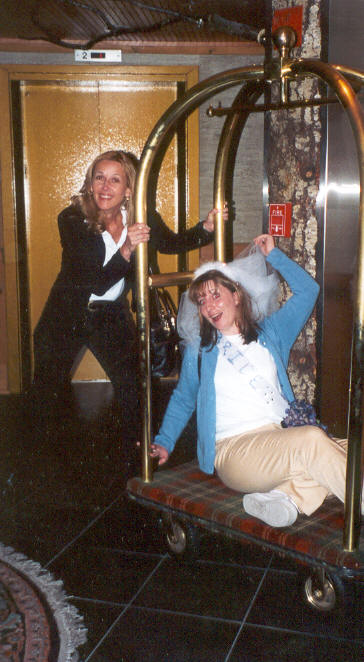 Luggage cart rides . . . . the secret underground sport of Fire Service Educators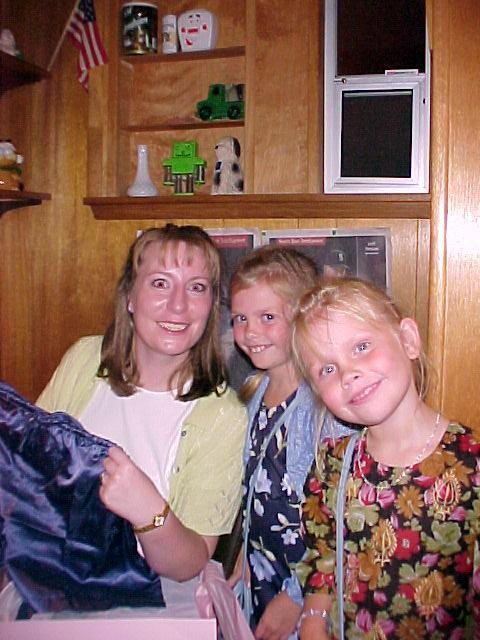 Because they were too young to attend the main Bachelorette Party, Jamie and Sarah (with the help of their mom, Tiina) brought their contribution to the Bachelorette Festivities to the Rehearsal Dinner. We had a special "girls only" meeting and they presented me with a special gift they helped pick out at Victoria's Secret (jammies!!)
---
Home | Celebrations
September 1, 2001