Intro | Molly | Henry | Captain | Jeff | Sylvester

---
Jeff
Page 1 | Page 2 | Page 3 | Page 4 | Page 5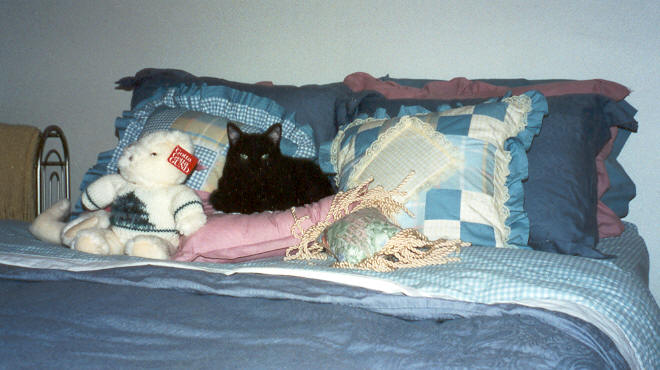 ---
Special Bath Section!
Both Captain and Jeff got their first baths near the end of 2001. Jeff really didn't like getting washed, but he was much more cooperative than Captain when it came time for drying.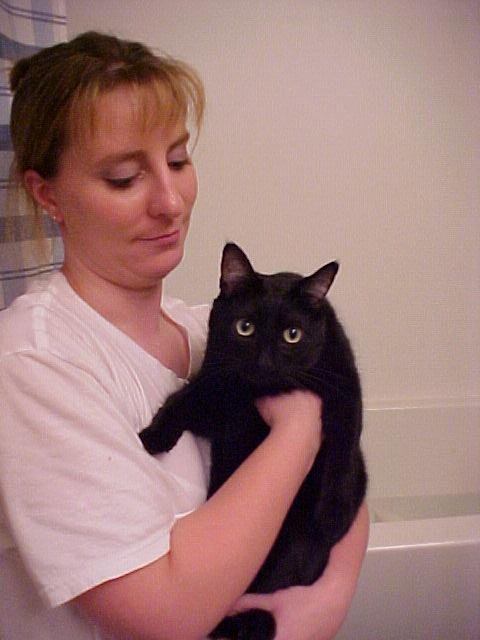 "What are you guys going to do to me?"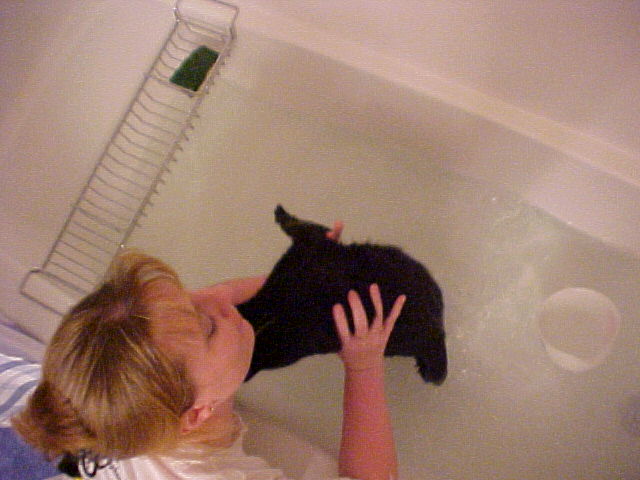 Dunking the kitty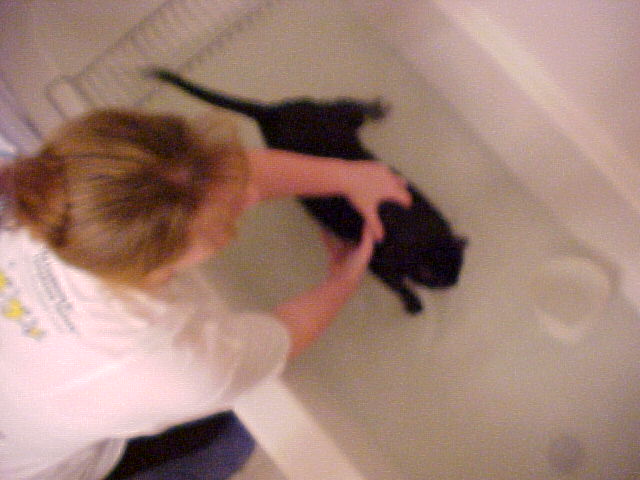 Teaching Jeff to swim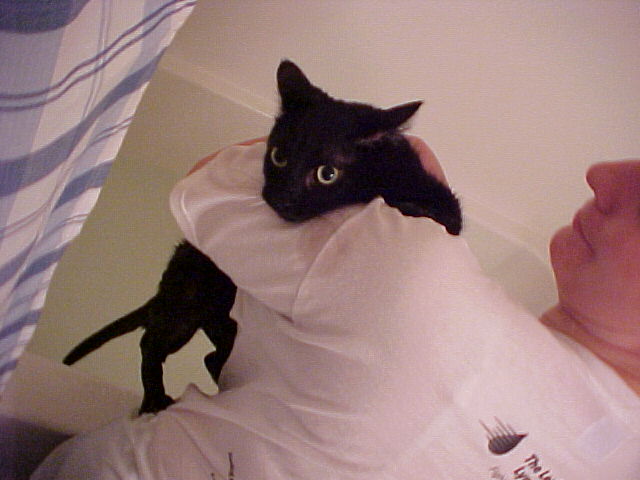 "Somebody save me!"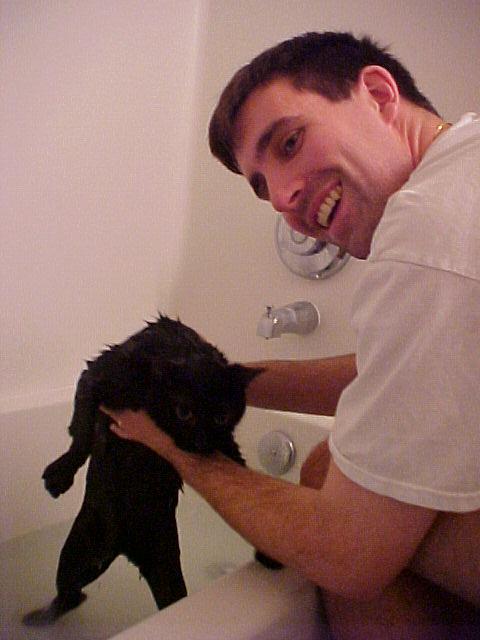 "This is not funny!"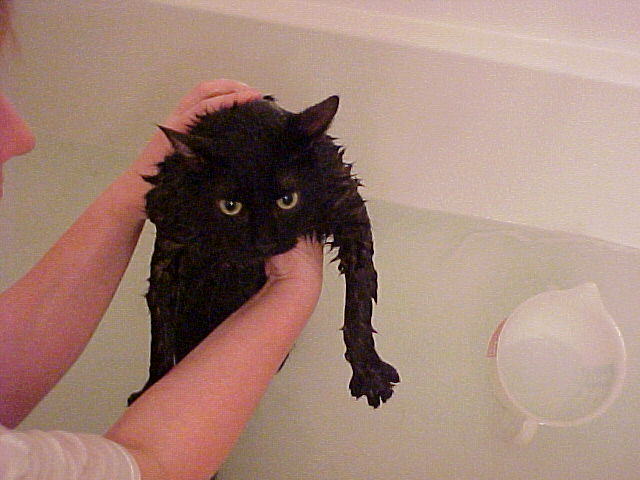 "I'm really not enjoying this!"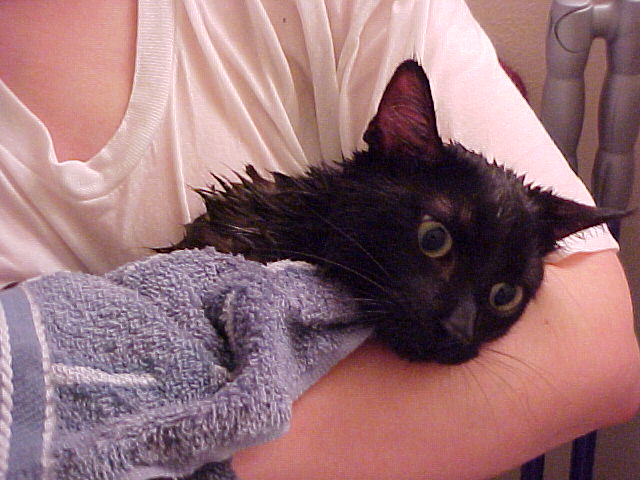 "What did I ever do to deserve this?"