Intro | Molly | Henry | Captain | Jeff | Sylvester

---
Captain
Page 1 | Page 2 | Page 3 | Page 4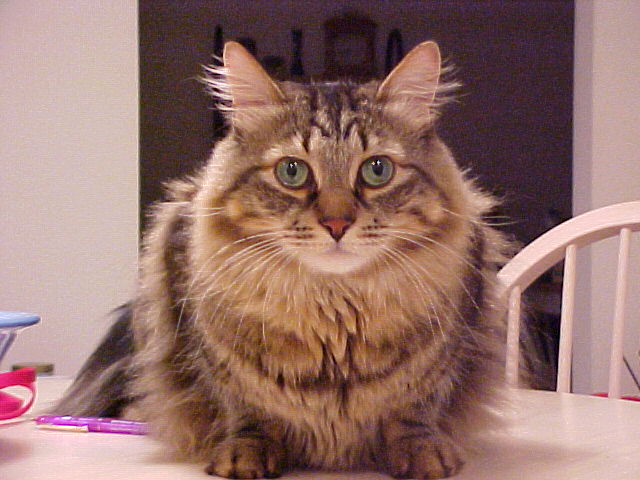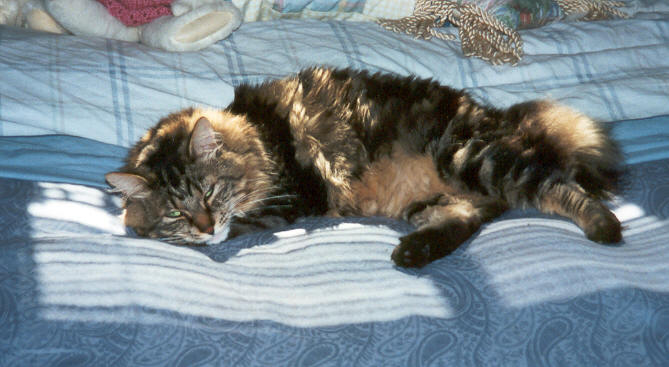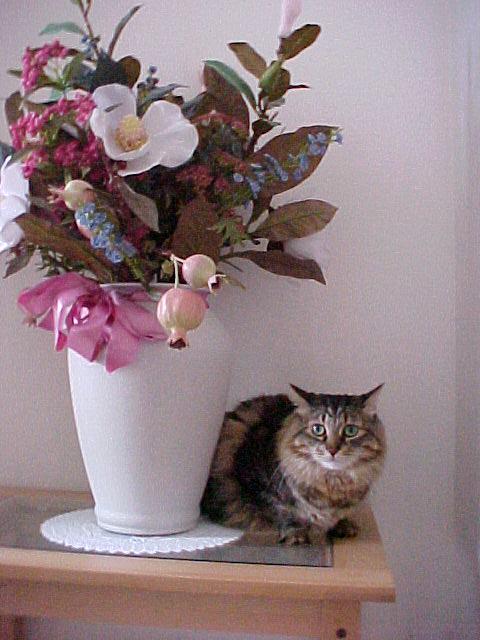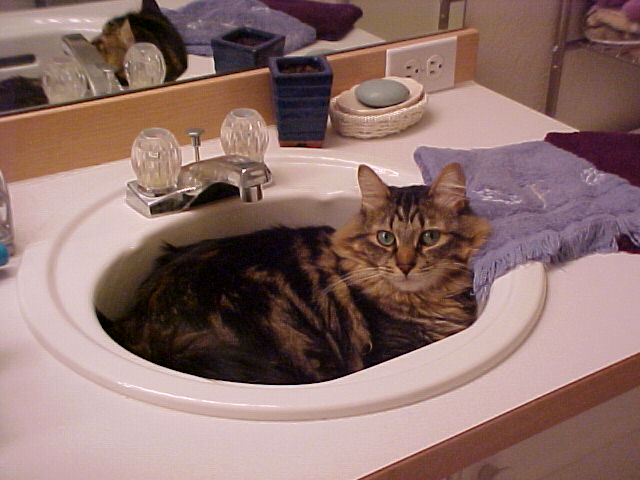 ---
Special Bath Section!
Both Captain and Jeff got their first baths near the end of 2001. Here are some photos of Captain's exploits.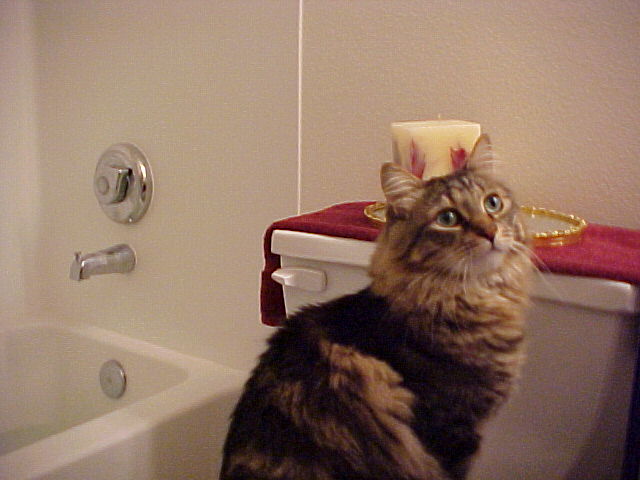 No clue on what is about to happen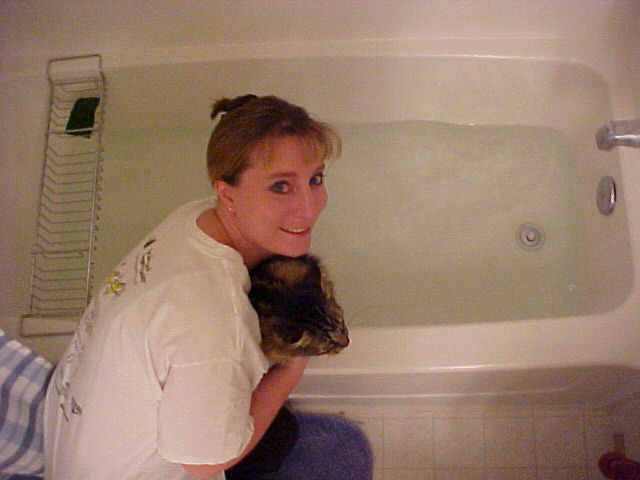 Prepare to submerge!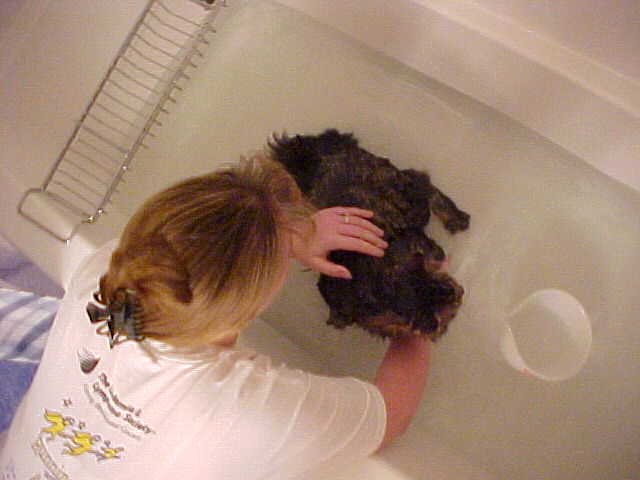 Captain was rather relaxed in the tub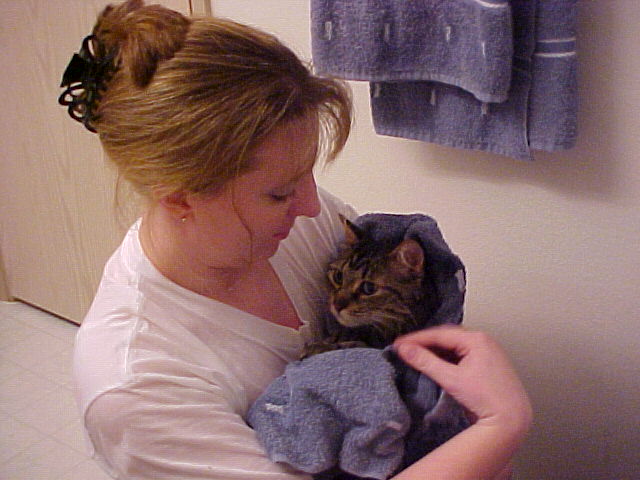 Out of the water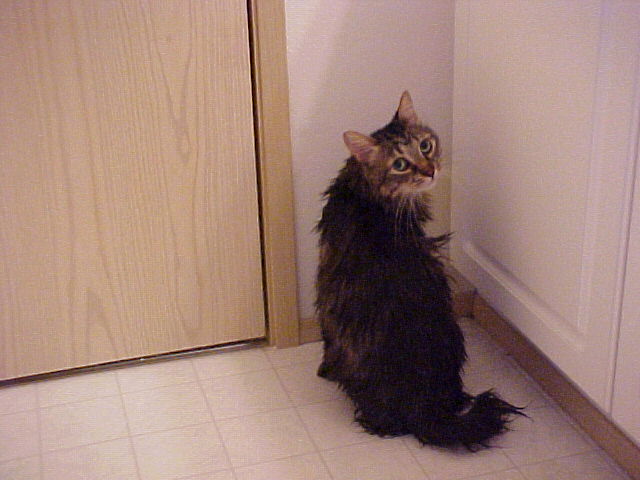 Escape attempt #1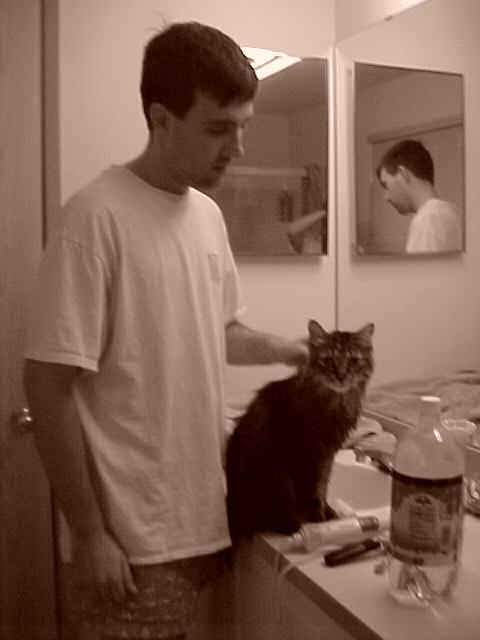 Some assistance was needed for drying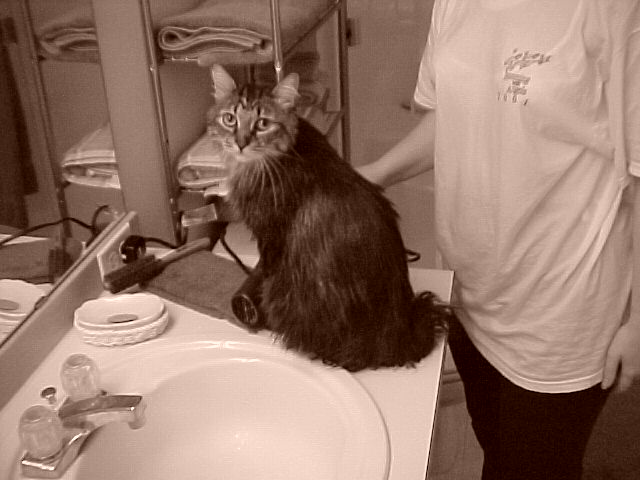 "You will all pay dearly for this..."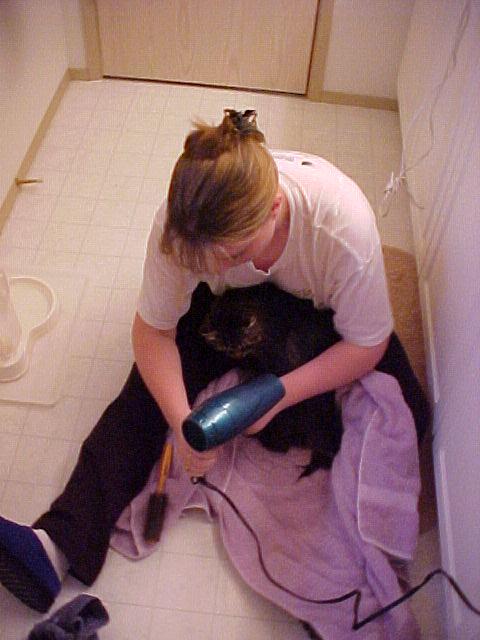 Many methods were tried during the drying



He may look innocent, but he put up a fight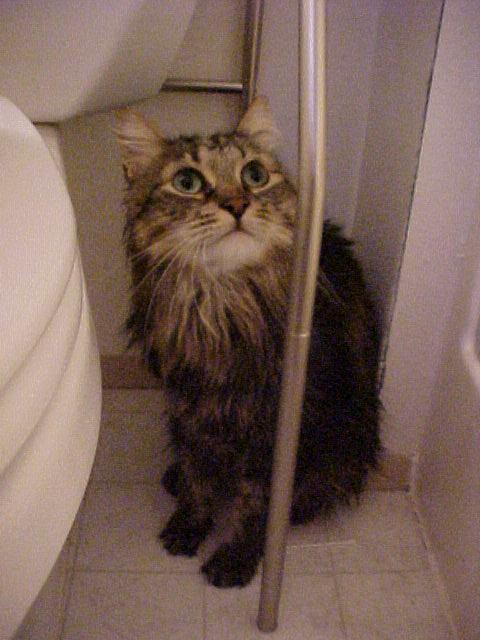 Escape attempt #2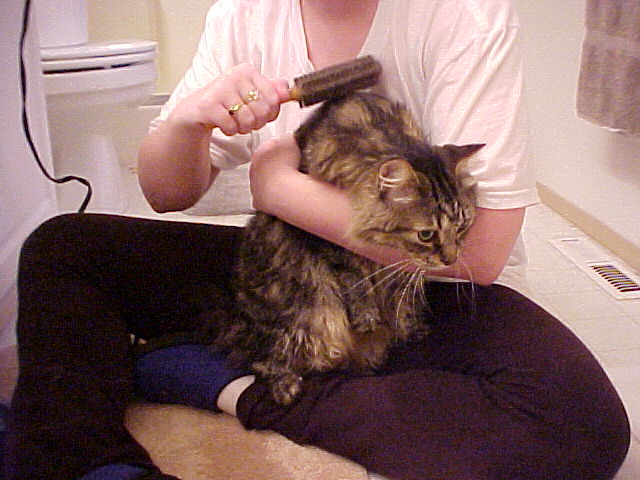 End Result: one clean unhappy cat
---



Page 2
Captain

Page 4