2015 Road Trip - Yosemite National Park
Yosemite | Monterey | Pinnacles | Bay Area | Northern California
The Fry Family reunion was at Bass Lake just 30 minutes from Yosemite National Park. During our week stay at the lake we visited the park multiple times. The first trip to the park was an all family hike to Mirror Lake at Yosemite Valley. The lake was but a long pond, but it was surrounded by the spectacular steep granite faces that make up the valley. The valley was concentrated with the major sites of the park including Half Dome, El Capitan and Yosemite Falls. The valley was also heavily concentrated with tourists. It was difficult to find parking once our hike was done, but we were able to use the convenient buses to stop at the visitors center and lower Yosemite Falls.
Two days later I hiked with my siblings along Chilnualna Creek at the south end of the park. We saw no one on the way up the trail which was a sharp contrast to the crowds of the valley. Along the way we came across various beautiful pools formed by the steam which were a little reminiscent of the Enchantment Lakes in Washington. Though we were all hikers this was the first time we had all hiked together.
The next day Jamie, the kids and I went to the park for our own visit. We first stopped at the Pioneer History Museum at Wawona which had a small village of buildings that the early park residents used in the 1800's. We saw a live blacksmith and the girls got to ride a horse drawn carriage that traveled on some of the original wagon trail. We next drove up to near Glacier Point and hiked up to the top of the 8000 foot Sentinel Dome which offered amazing views above Yosemite Valley. The girls were a bit winded from the elevation, but it was well worth it.
Our final visit to the park was after the end of the family reunion. We tried to find place to camp, but even though we had reached the camp grounds before noon there were no sites available. Though a bit dejected, we continued driving to check out the northern side of the park. We had a snack break at Tenaya Lake and hiked to Merced Grove to see some big redwoods. Though impressive, they were not as amazing as the trees at Redwood National Park. We finally tried to go to the valley one more time to get Junior Ranger badges for the girls at the visitors center. It took over two hours to drive five miles into the valley and by the time we got there the center had closed. Fortunately the ranger directing traffic had badges for the girls. The girls were inaugurated as Junior Rangers, but without the usual fanfare. With no place to stay we drove to Monterey a day earlier than planned.
---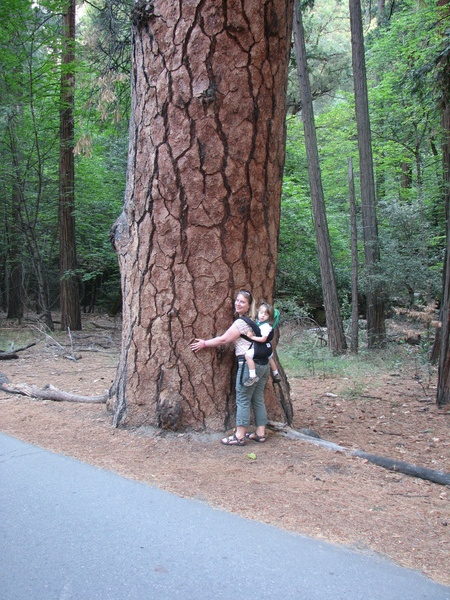 Ponderosa Hug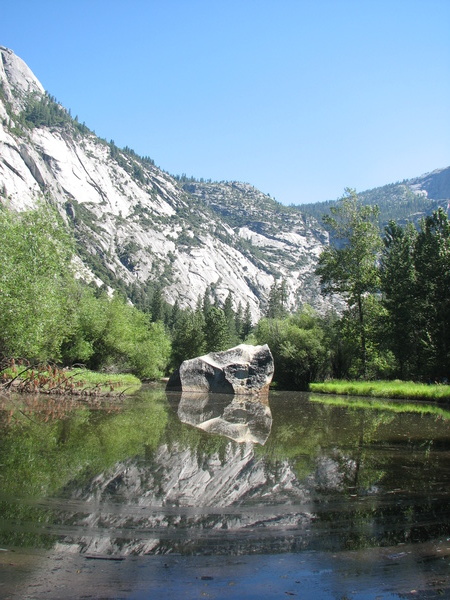 Mirror Lake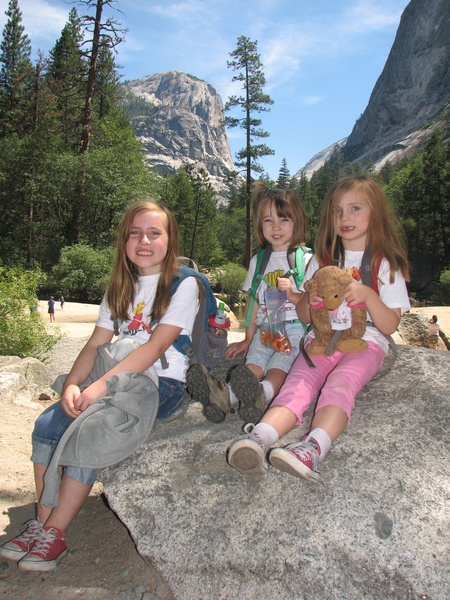 Yosemite Valley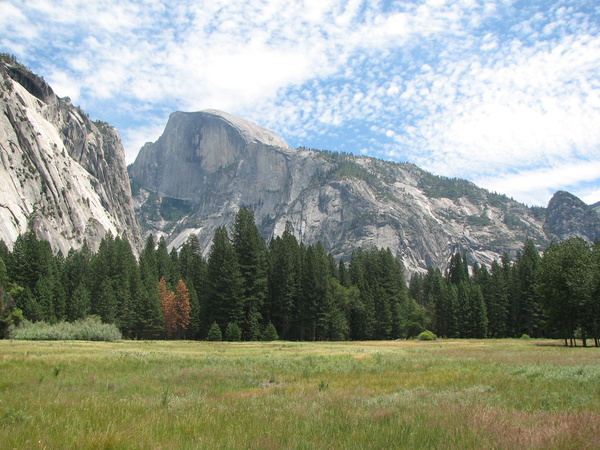 Half Dome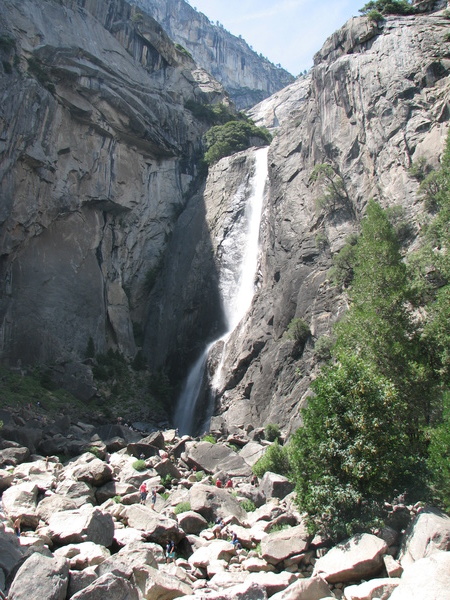 Lower Yosemite Falls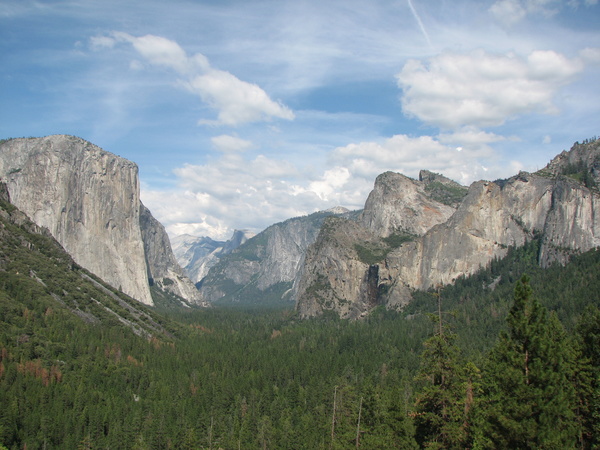 Yosemite Valley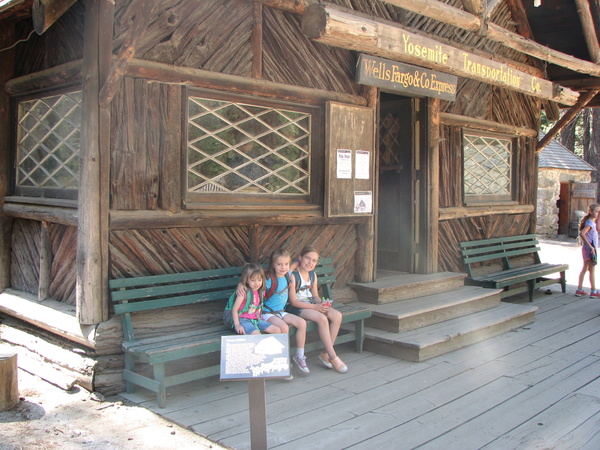 Waiting for the Carriage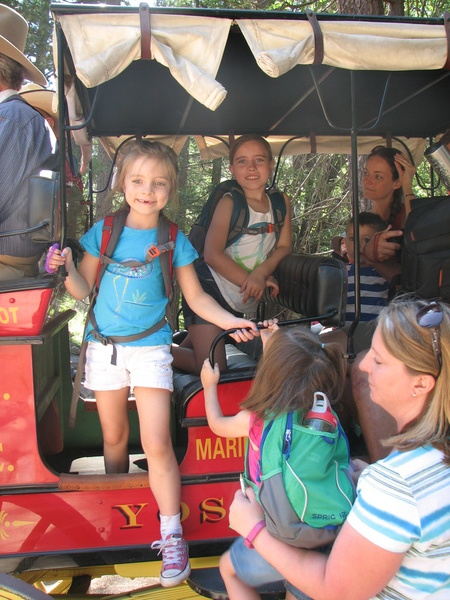 Horse Drawn Carriage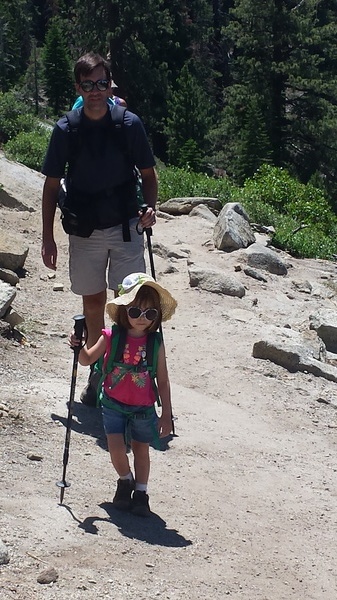 Hiking to Sentinel Dome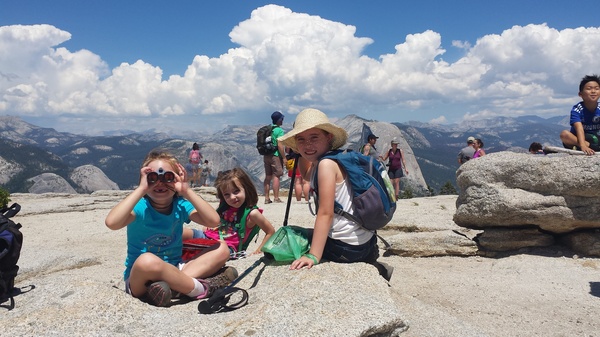 Sentinel Dome Summit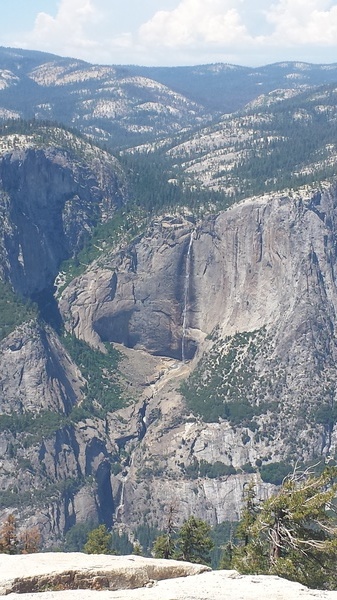 Yosemite Falls from Sentinel Dome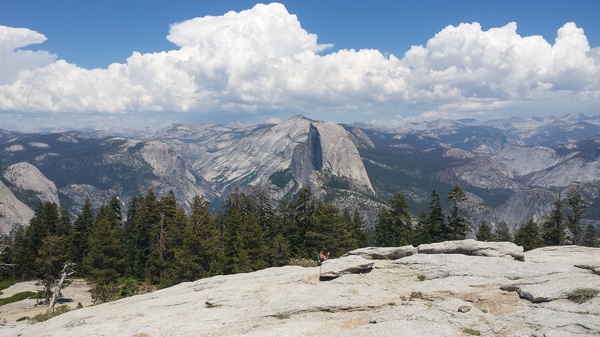 Half Dome from Sentinel Dome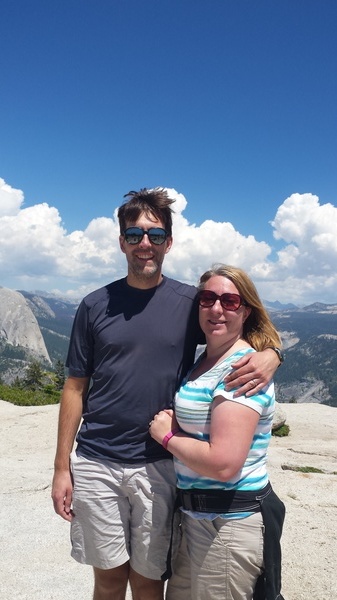 Sentinel Dome Summit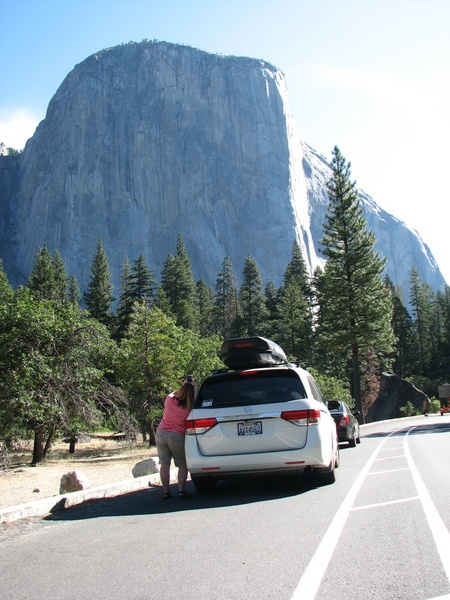 El Capitan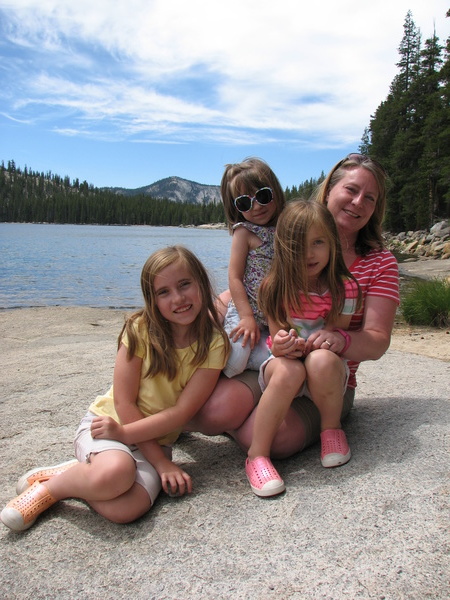 Tenaya Lake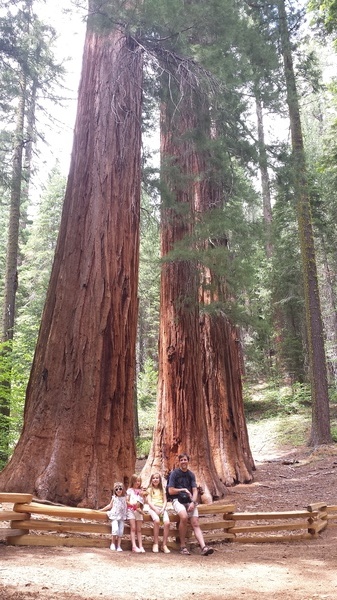 Merced Grove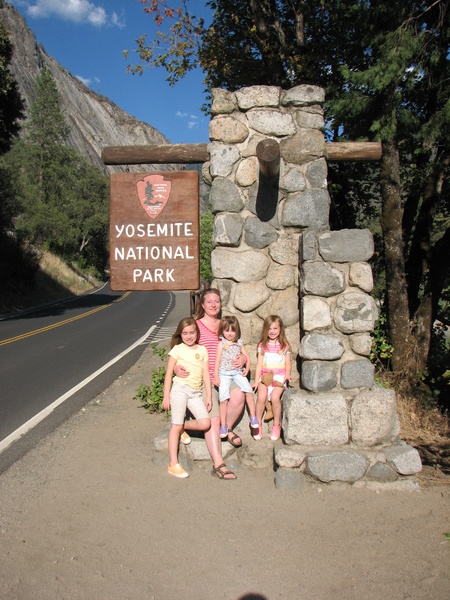 Yosemite Exit
---
2015 Road Trip

Monterey
July 13-18, 2015