Penny Arcade Expo

We went to PAX for two days this year and it still wasn't enough time to do everything. We spent most of the time in the expo hall checking out new games. Rachel really wanted to go to the Minecraft Story booth, but it was capped out the first three times we tried. It was capped out the fourth time we checked, but another person I had talked with earlier let us cut in line. It took two hours to get inside, but for Rachel it was worth it as it was decorated like a Minecraft house and she got to play the new Minecraft game.

We tried out other games in the hall including a VR game and some fun indie games. Some booths didn't have games to play, but we got to pose for pictures at some elaborate set ups.

Outside the expo hall we played current and classic video games. We also watched a panel on the history of beat em ups which I found interesting. The oddest thing we did was watch a Bioware fashion show. I thought it would include cosplayers, but instead it was just a normal fashion show with clothes "inspired" by two of Bioware's franchises.
---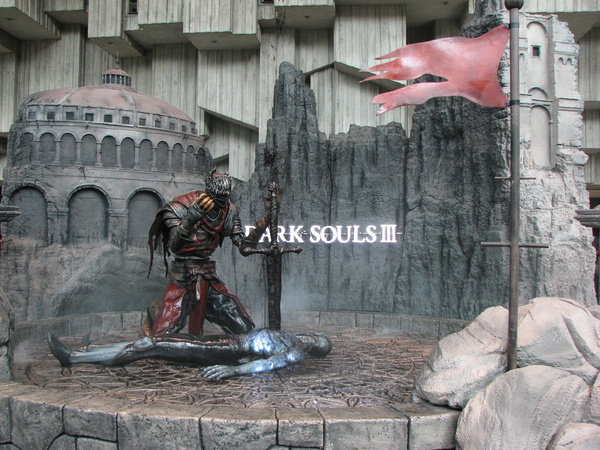 Dark Souls III Display at the Expo Hall Entrance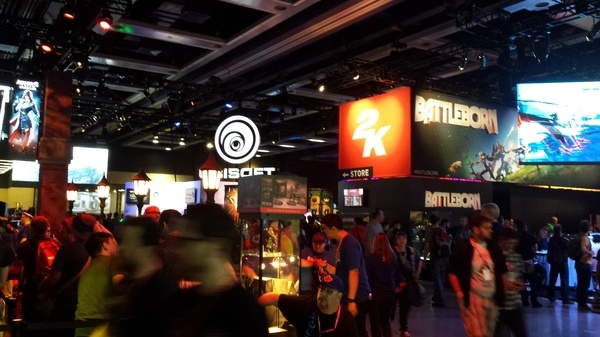 Expo Hall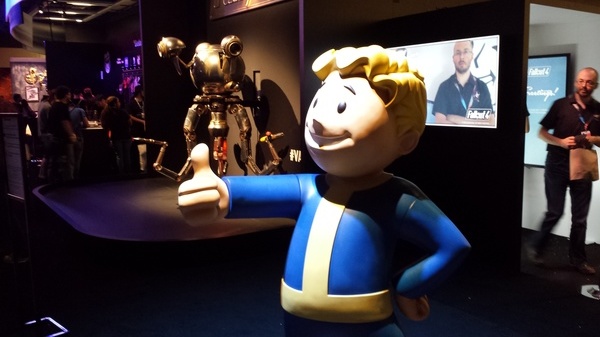 Bethesda Booth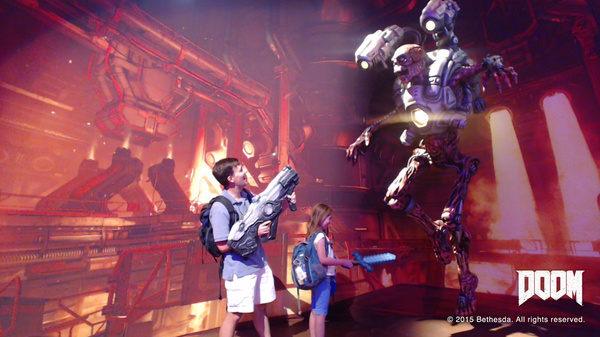 Doom 4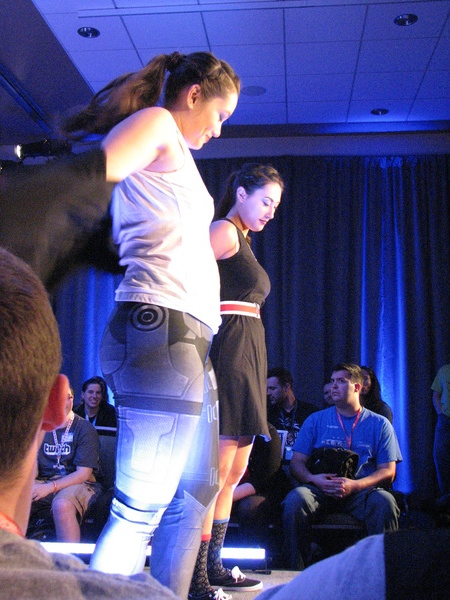 Bioware Fashion Show

Line for the Second Day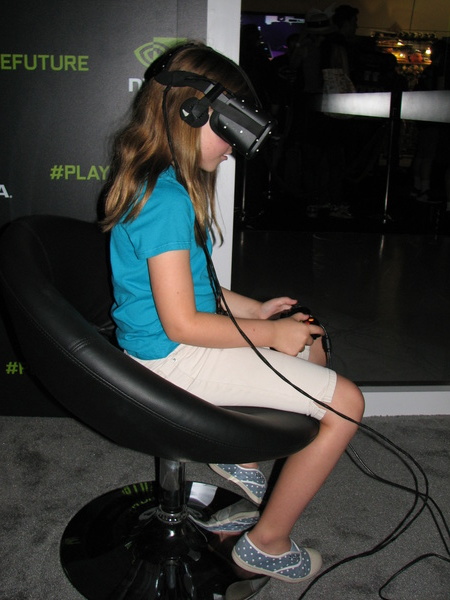 Oculus Rift

Lego Doctor Who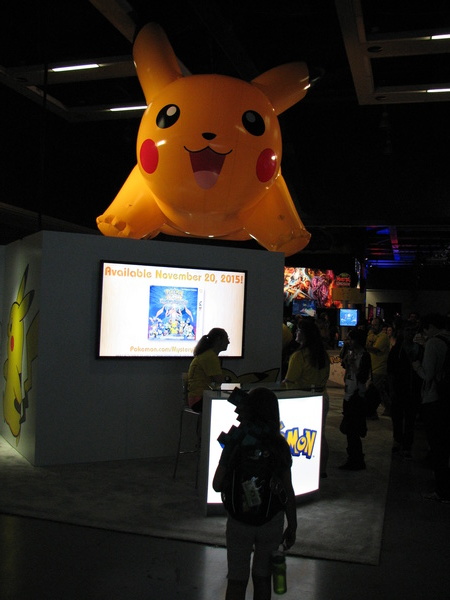 Big Pikachu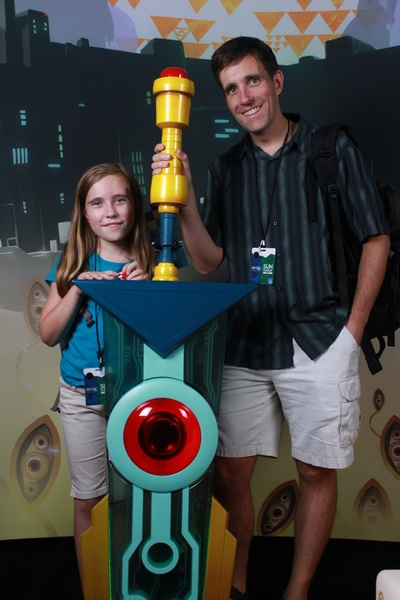 Transistor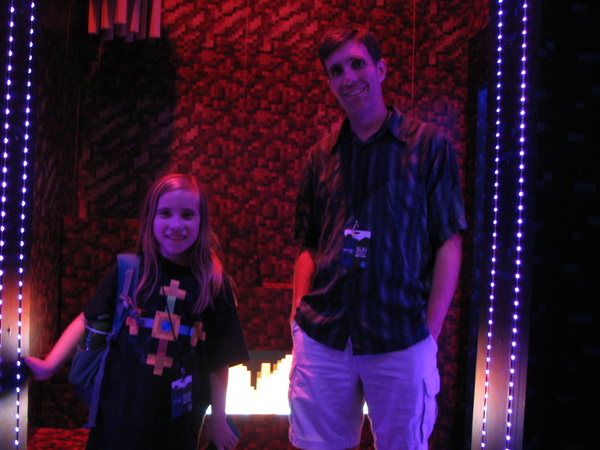 Inside the Minecraft Story Booth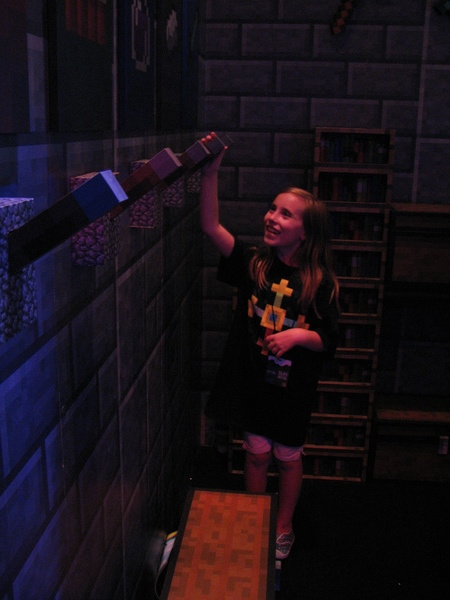 Inside the Minecraft Story Booth
---
Return to Photo Album Page
August 29-30, 2015