Glacier National Park Trip - West Side
West Side | Going to the Sun Road | East Side

We had been wanting to visit Glacier National Park for few years and finally was able to go this summer. We took two days to drive across Washington, Idaho and into Western Montana and entered the park on the west side. We spent our first night at Fish Creek Campground just off of Lake McDonald. The girls were excited to see a family of deer just outside our campsite as we were unpacking. We were a bit nervous about the weather as there was a chance of rain predicted for every day of our trip, but we stayed dry at the camp.

We woke early the next day and broke down camp as we had to continue to Avalanche Creek Campground which didn't take reservations and filled quickly. Before leaving we walked to the shore of Lake McDonald which was nice, but the views were obscured by clouds. We were soon on the road and found good camp site at Avalanche Creek. It looked like the campground had been hit by rain overnight so we had lucked out.

After setting up camp we hiked up the nearby Avalanche Lake trail. The crowded trail had a couple nice views, but the highlight was Avalanche Lake which was surrounded by high peaks with waterfalls cascading down them. There was some kind of haze possibly from the low clouds which somehow diluted the views. Perhaps the best part of the hike was that Lily and Rachel hiked the 4+ mile round trip trail with near to no complaints.

On our way back we hiked a short loop through the Trail of the Cedars and returned to our camp. We had lots of firewood and was able to make a big long lasting fire which everyone enjoyed. We lucked out with another dry night and even the saw stars later in the evening.
---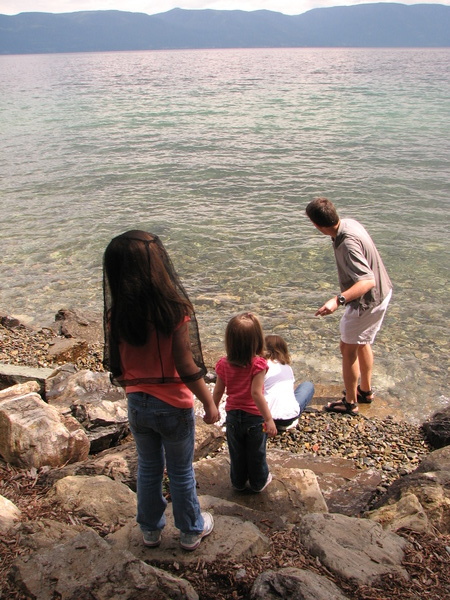 Flathead Lake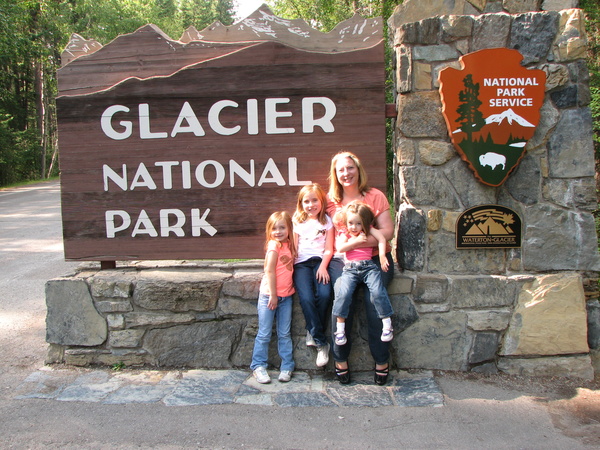 West Glacier Entrance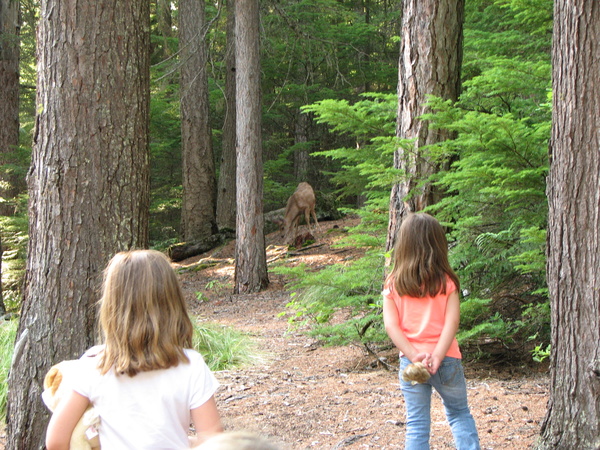 Deer at Fish Creek Campsite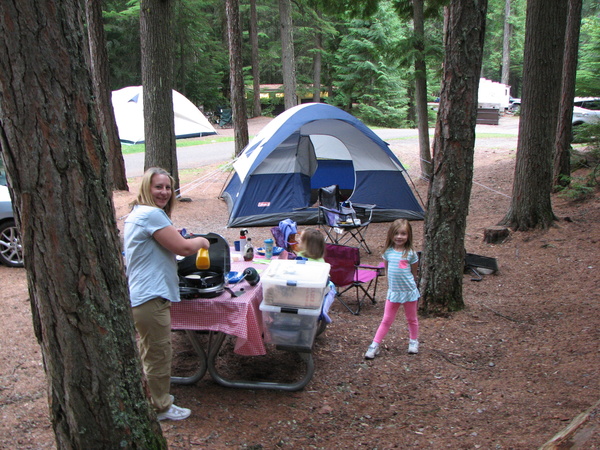 Fish Creek Campsite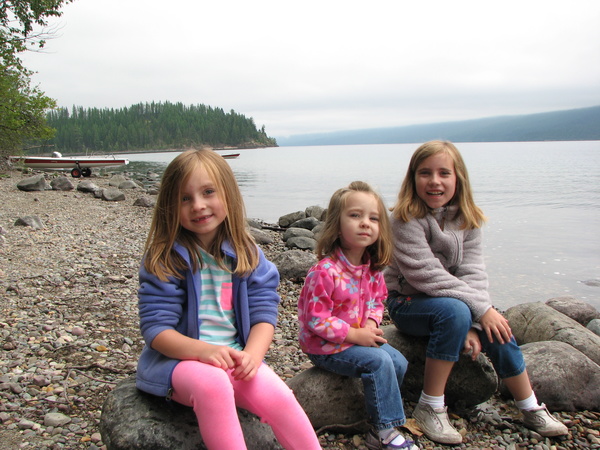 Lake McDonald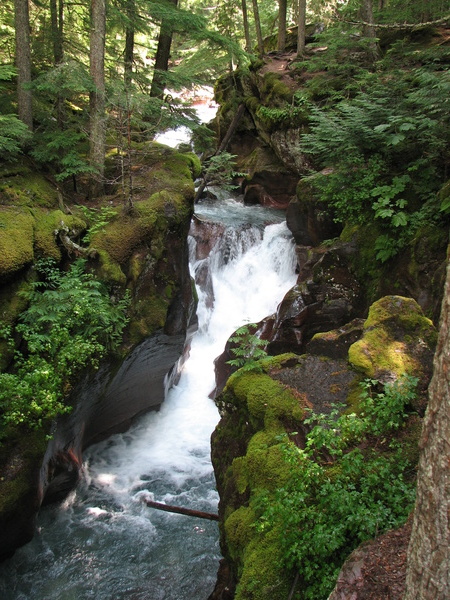 Avalanche Creek Waterfall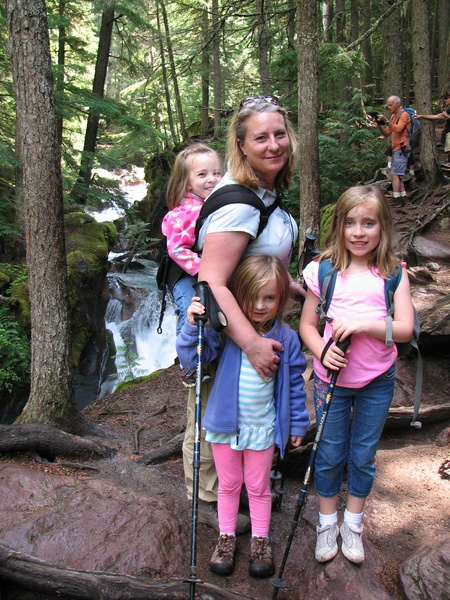 Avalanche Lake Trail

View Off Avalanche Lake Trail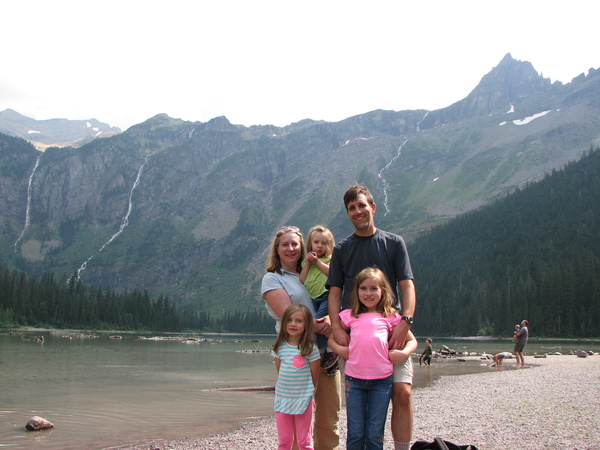 Avalanche Lake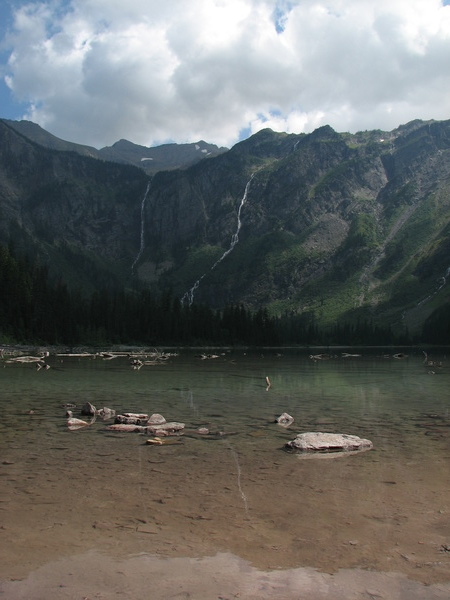 Avalanche Lake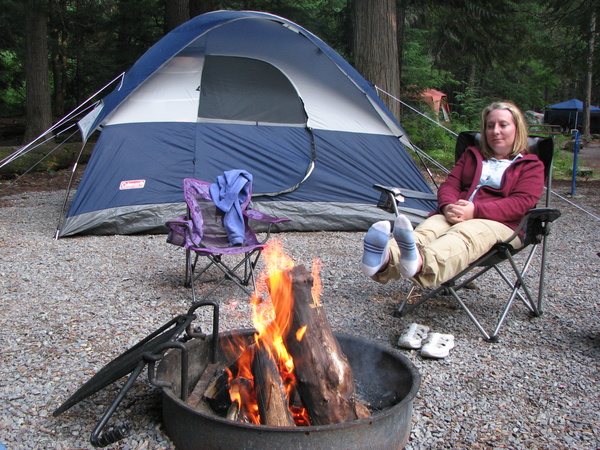 Avalanche Creek Campground
---
Glacier National Park Trip

Going to the Sun Road
Return to Photo Album Page
August 16-21 2014