Emerald City Comicon

Last year Rachel and David went to the Emerald City Comicon and had a great time with all the geeky things to see and do. This year the whole family went to take in the experience. Vivian was hit with her R2D2 tutu and got lots of attention from people and other Star Wars characters. Rachel's Tardis dress fit in with the other cosplayers and Doctor Who themed exhibits. Not to be left out Lily dressed as Spidergirl.

There was lots to see far beyond comics. There were many of cosplayers to watch, a big Lego exhibit, geeky things to look at and buy and celebrity guests to see. Jamie and Rachel were excited to go to a panel featuring Karen Gillan who played Amy Pond in Doctor Who. The family had a fun time and Jamie is already planning to go again next year.
---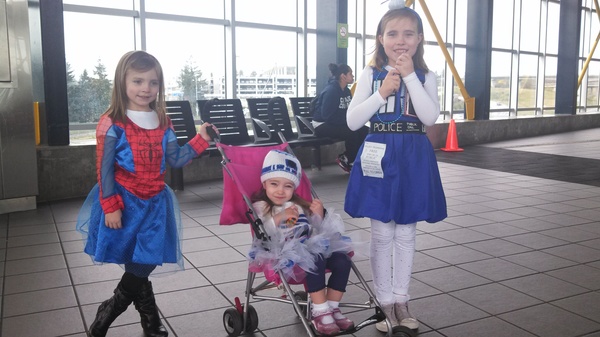 Taking the Train to Downtown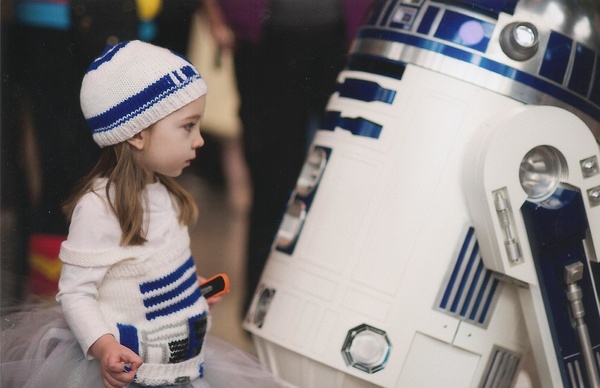 R2 Tutu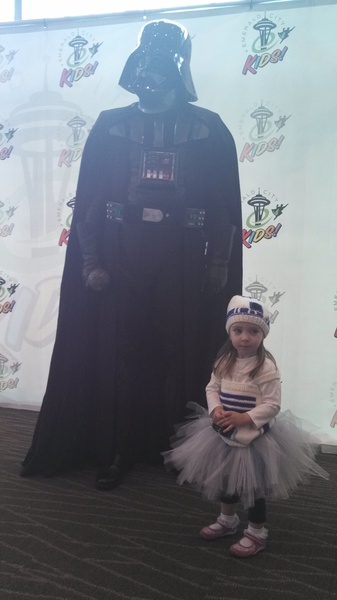 Darth Vader beckoned her over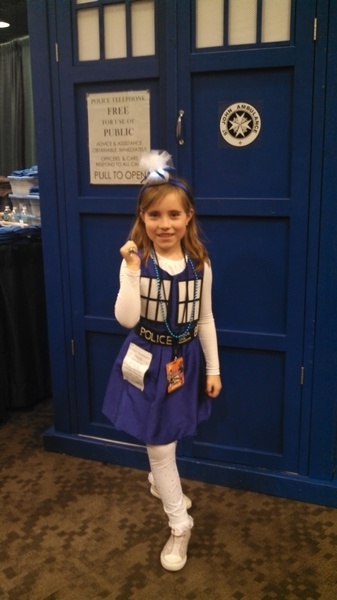 Tardis Girl and Tardis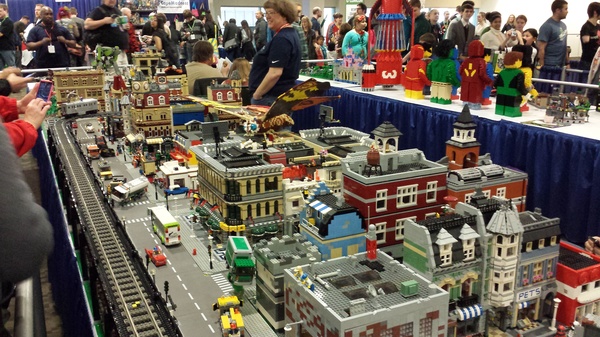 Lego City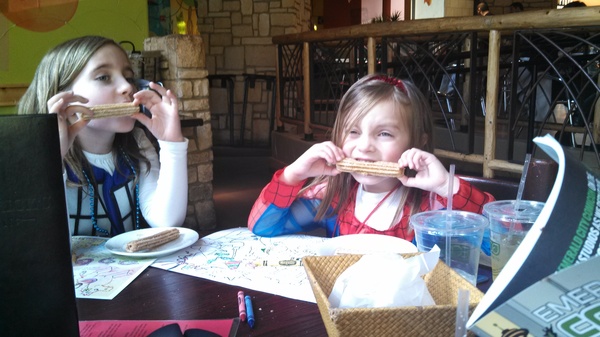 Churro Nibbles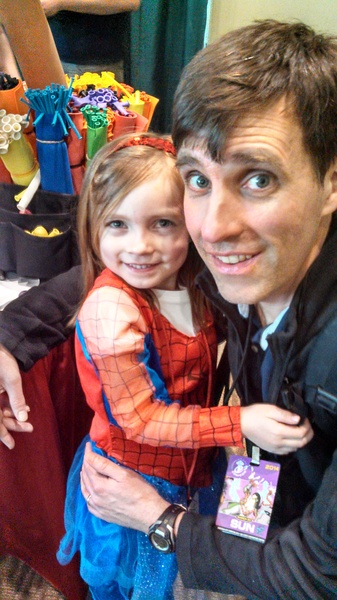 Spider Girl
---
Return to Photo Album Page
March 30, 2014