Lewis River Camping

For our second camping trip of the summer we camped at the Lewis River Recreation Area with Susan and Pat and their kids. We love camping in this area due to the nearby river, waterfalls and a short drive to some of the more interesting areas of the south side of Mount Saint Helens. The kids had so much fun at the campsite they never got a chance to play along Lewis River which winds around the campgrounds. Perhaps this was a good thing as the river was much higher and faster than it had been in the past. Lily and I still got chance to visit the river one morning thanks to her habit of waking up early.

We drove to the Trail of Two Forests which has the remnants of an ancient lava flow. The kids had fun crawling multiple times through a small tunnel created by lava that had surrounded a fallen tree which had since decayed. We then went to Lava Canyon which was also created by the ancient lava flow, but had only been revealed when mudflows from the 1980 eruption had flushed it out. Jamie was a bit nervous walking the kids along sleep cliffs of the canyon, but everyone stayed safe and got to enjoy beautiful views of the river cascading along the lava walls. There was some nervousness when crossing the suspension bridge that spans the river, but that's part of the fun.

On our last day we stopped at Windy Ridge to view the destruction from the 1980 eruption. As usual Mount Saint Helens was covered in clouds. In fact we couldn't see the mountain at all. The kids still enjoyed hiking up the 300+ stairs to the "view point" atop the ridge.
---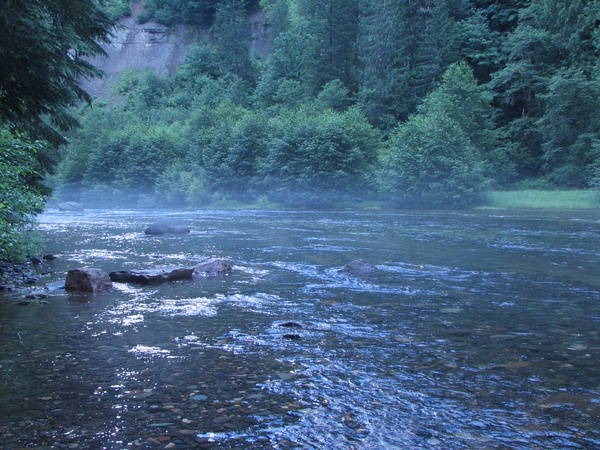 Lewis River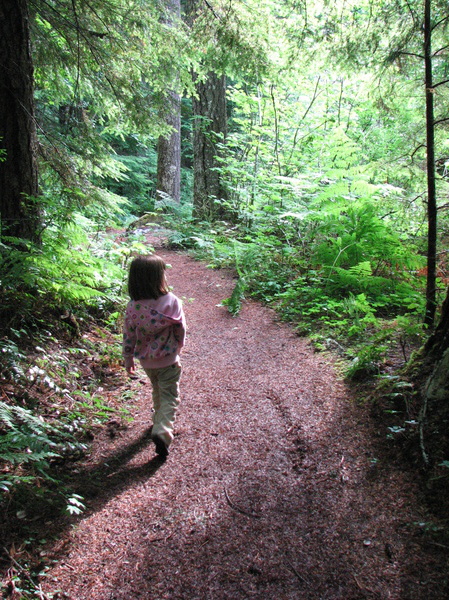 Early Morning Hike at Lewis River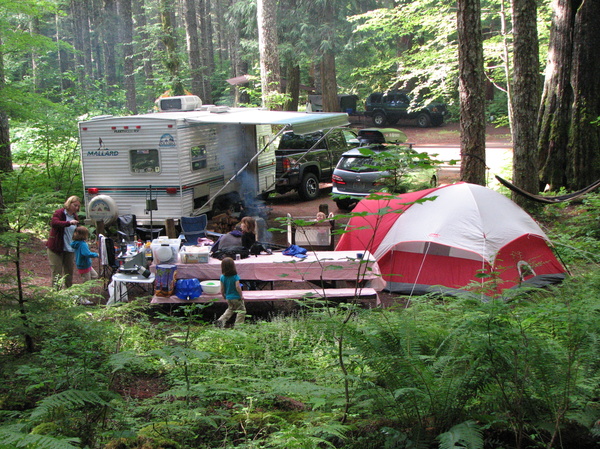 Lewis River Campsite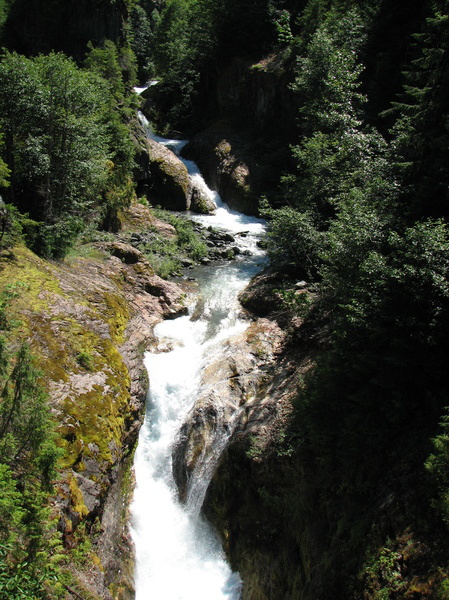 Lava Canyon River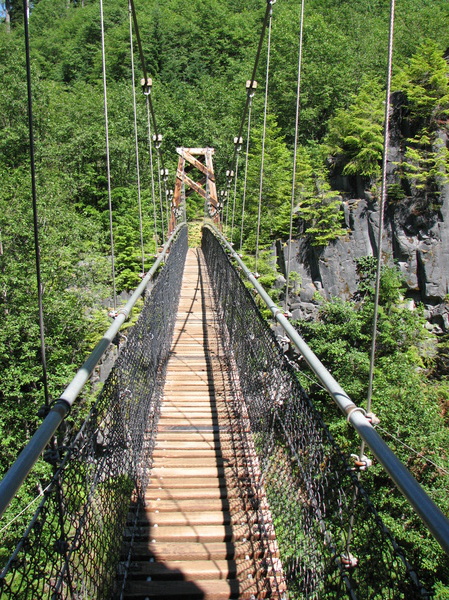 Lava Canyon Bridge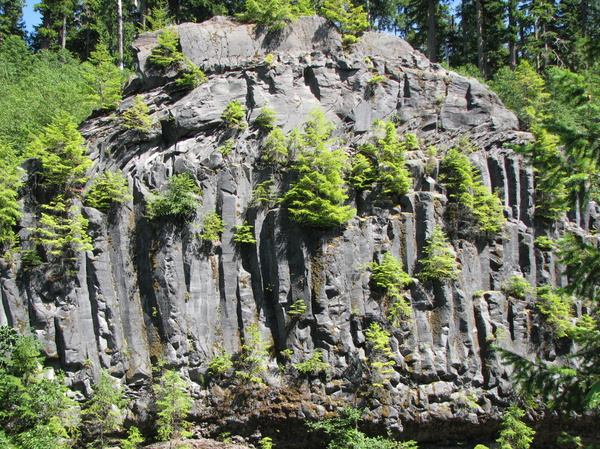 Lava Canyon Walls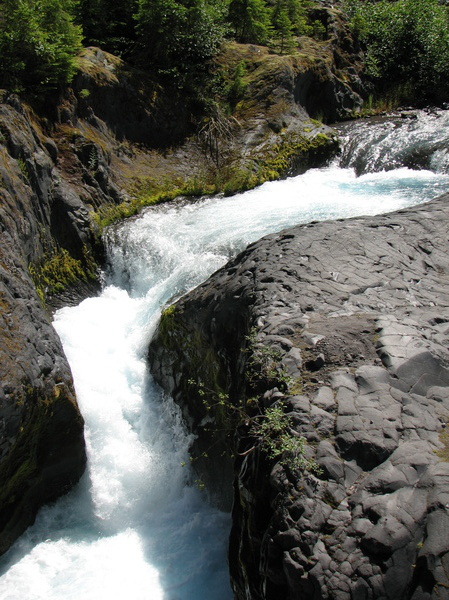 Lava Canyon River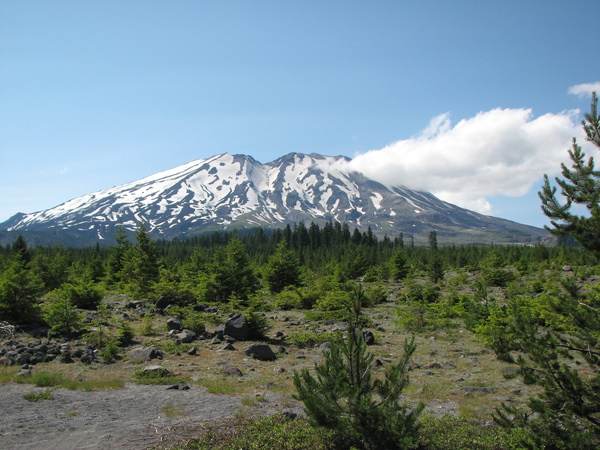 Mount Saint Helens (south side)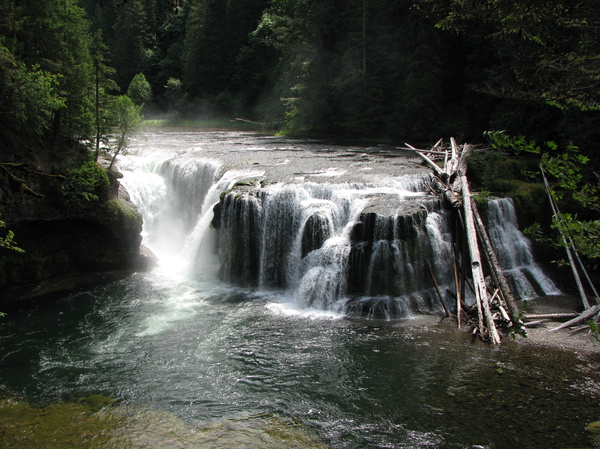 Lower Lewis Falls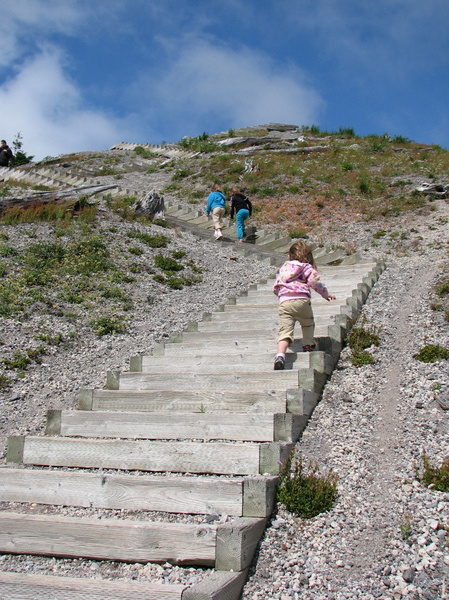 Windy Ridge Stairs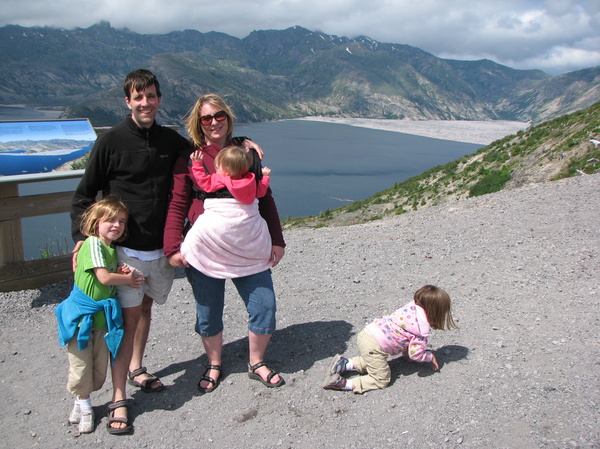 Windy Ridge and Spirit Lake
---
Return to Photo Album Page
July 20-22, 2012