Whistler 2010

We were fortunate to join my sister and her family at Whistler just three weeks before the start of the 2010 Winter Olympics. Though some lower level ski areas were having trouble gathering a decent snowpack this season, Whistler had plenty of snow.

Julie and Willie were very gracious to look after our wild daughters so Jamie and I could ski together for the first time in three years. The weather was sunny and beautiful which complmented the decent snow conditions. We also got to ride the new Peak to Peak gondola which crosses between Whistler and Blackcomb.

The next morning we took the girls on a snowshoe hike to Lost Lake which was within walking distance of the condo. After that I joined Julie for some afternoon (and expensive) skiing on Blackcomb.

We had a great time at Whistler and can't wait for another chance to return.
---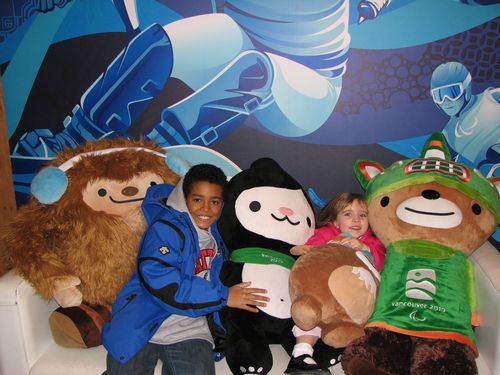 Olympic Mascots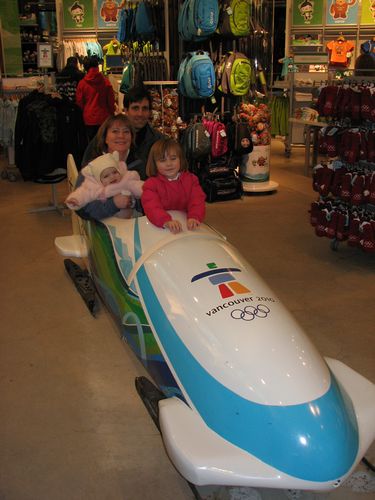 Family Bobsled Team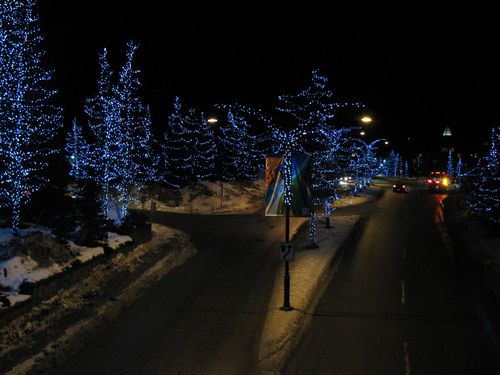 Village Lights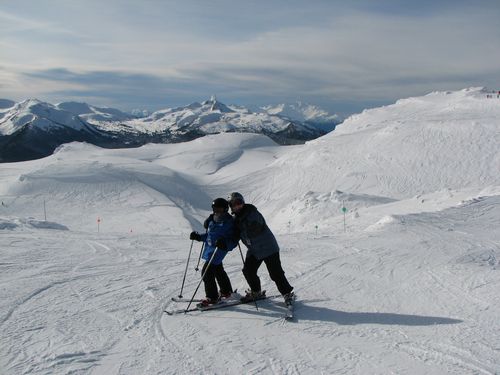 Jordan and Jamie at the Top of Harmony Express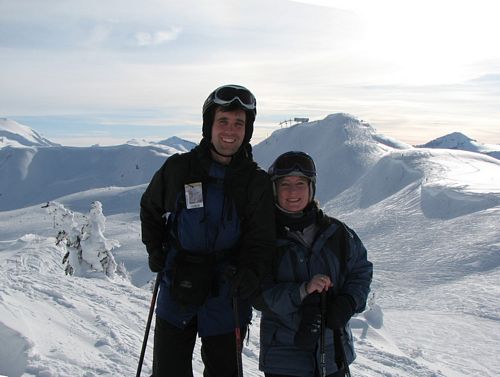 Symphony Amphitheatre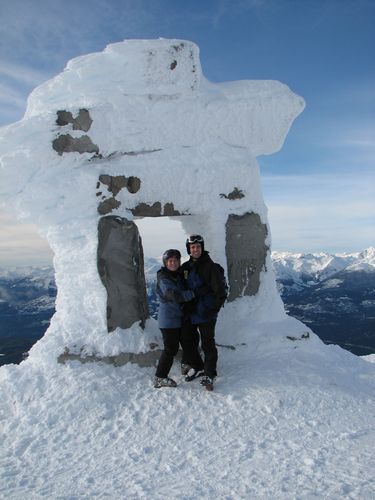 Ilanaaq on Whistler Mountain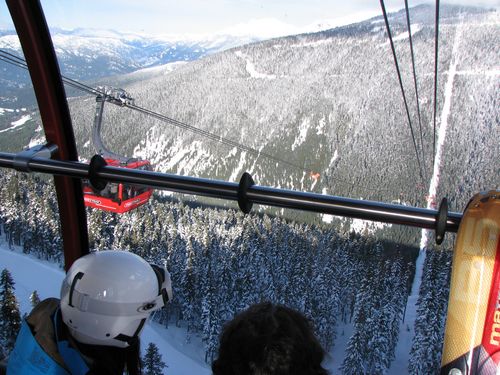 Peak to Peak Chair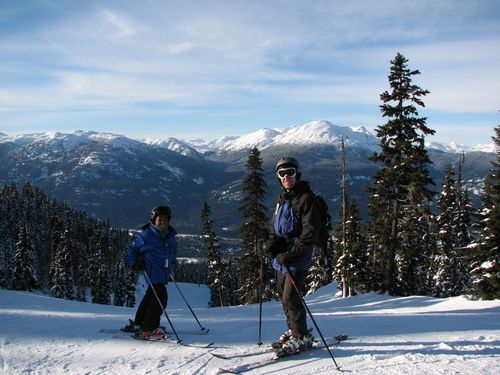 Heading Down Blackcomb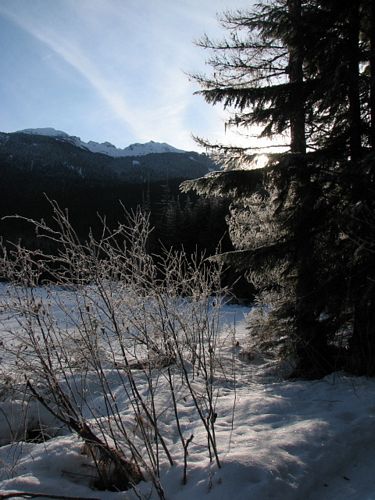 Lost Lake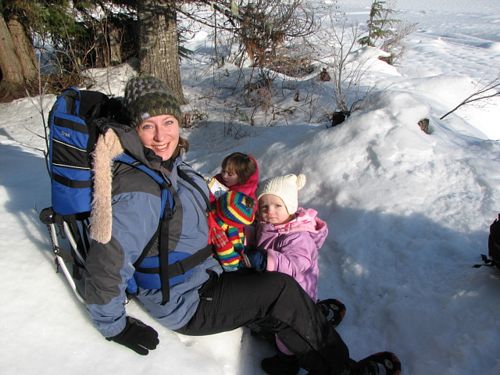 Taking a Break at Lost Lake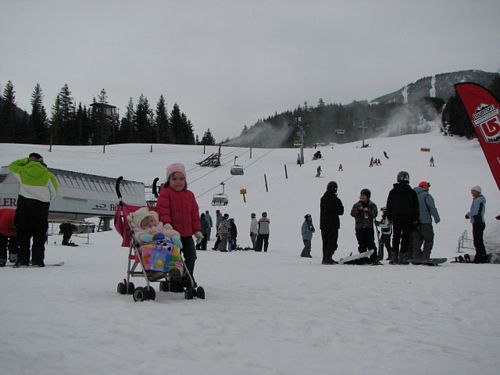 Whistler Base
---
Return to Photo Album Page
January 21-24, 2010