Yellowstone/Grand Teton Trip - Yellowstone 1
Yellowstone 1 | Yellowstone 2 | Grand Teton 1 | Grand Teton 2 | Wildlife | Travels

After delays through the summer we finally got a chance to make the long drive to Yellowstone and Grand Teton National Parks. We first camped at the Mason campground on the west side of Yellowstone. On our first day we drove down to the Old Faithful area, but made a couple stops along the way at the Fountain Paint Pots and Midway Geyser Basin. Next we got to watch Old Faithful spray water up twice and then did a short hike up to Observation Point which overlooks the expansive geyser area around Old Faithful. We then drove up the east side of the park along Yellowstone Lake and got some good sightings of deer, elk and bison.

The next day we awoke from near freezing temperatures and drove to Mammoth Hot Springs where the temperature jumped up to the 80's. After a lunch with the resident Elk across the street from us we headed east to the Tower Falls area. As we approached we saw a large cloud of smoke from a nearby forest fire. There was lots of fire fighting activity around the Tower Falls parking lot including firefighting planes and helicopters flying around and firefighters preparing to fight the fire.
---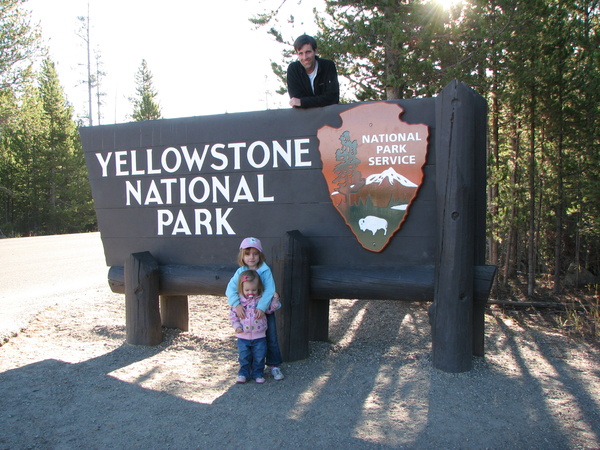 Park Entrance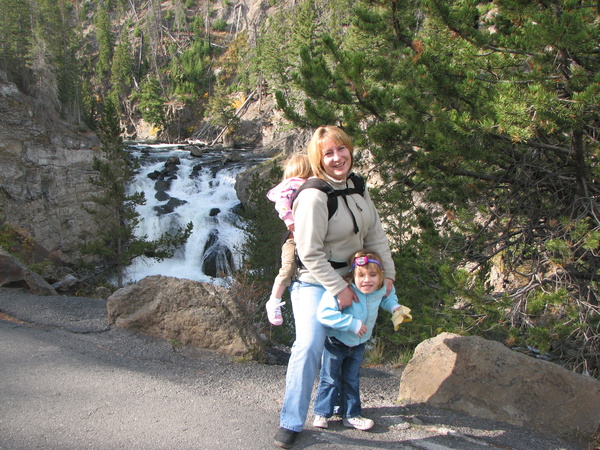 Firehole Falls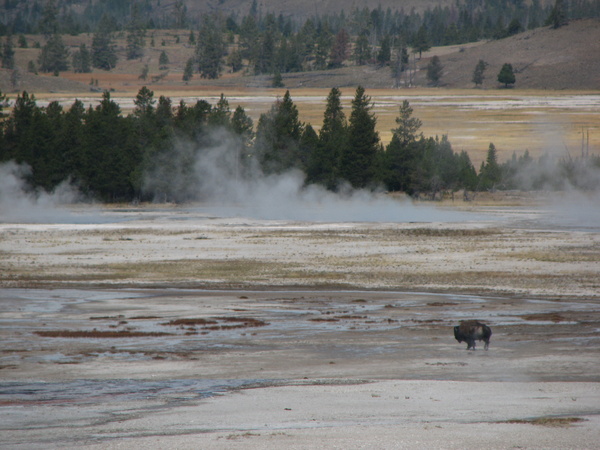 Lower Geyser Basin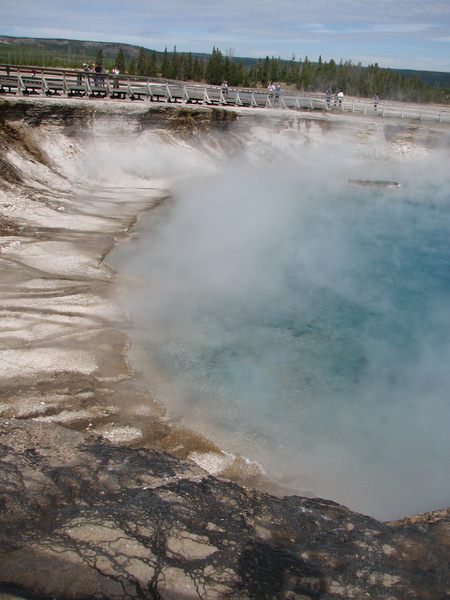 Excelsior Geyser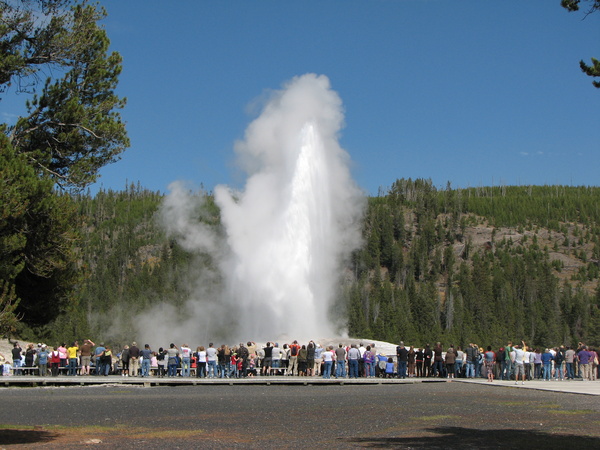 Old Faithful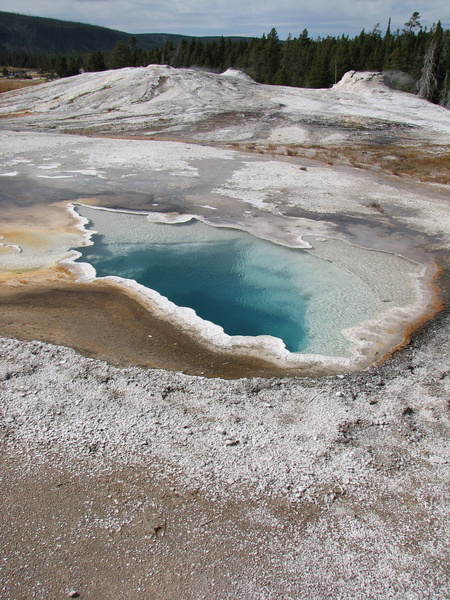 Heart Spring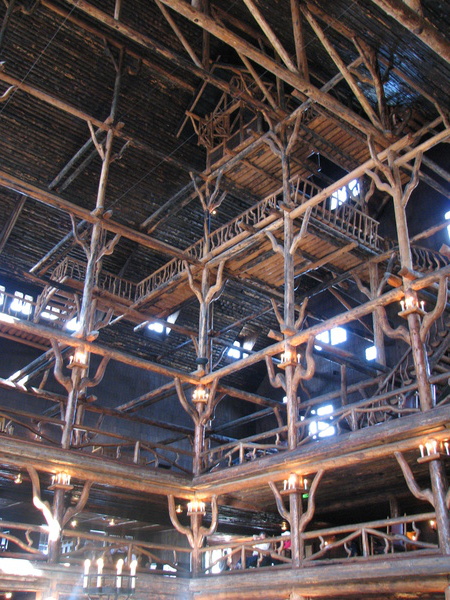 Old Faithful Inn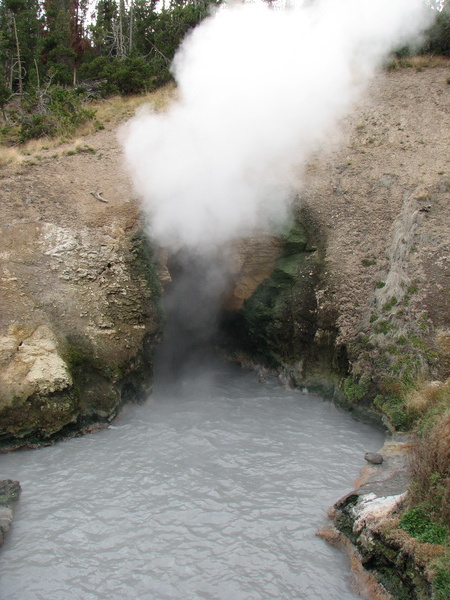 Dragon Mouth Spring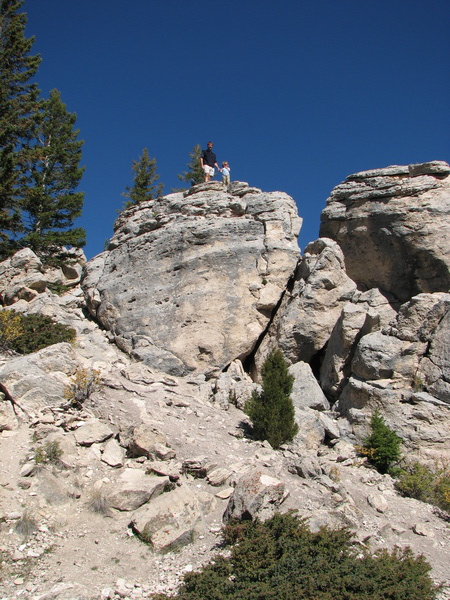 Boulderers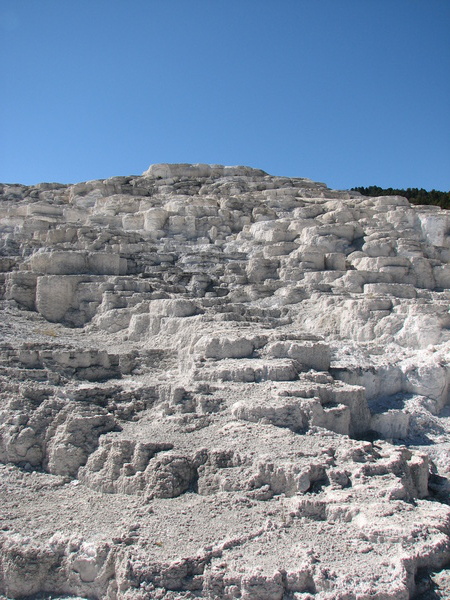 Mammoth Hot Springs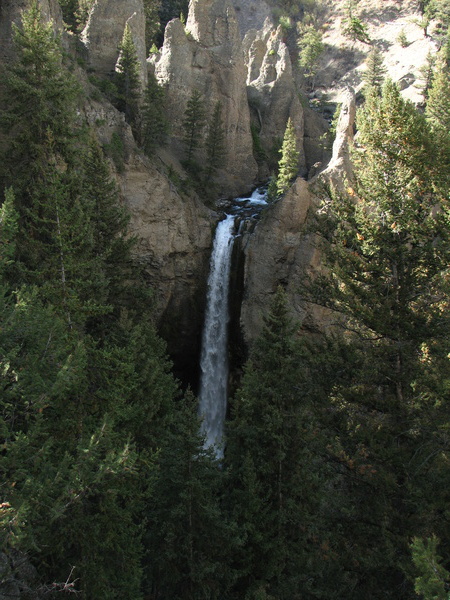 Tower Falls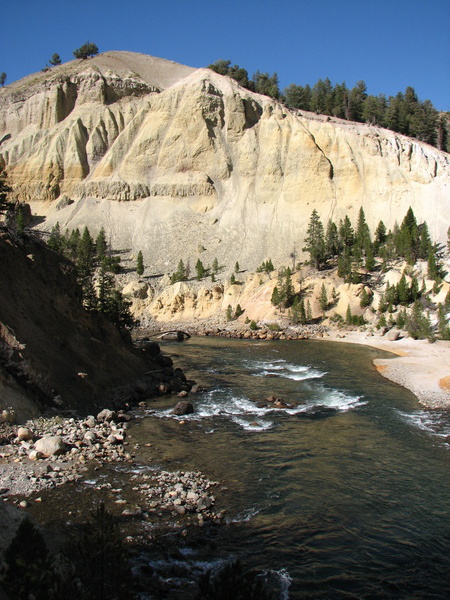 Yellowstone River
---
Yellowstone/Teton Trip

Yellowstone 2
Return to Photo Album Page
September 16-24