Buckhorn Mountain Hike

Long ago when I climbed Warrior Peak in the Olympics I camped at Marmot Pass and neglected to climb the nearby Buckhorn Mountain. Matt and I have been summiting the Olympic mountains visible from Seattle and this looked like an easy one to do this year. Though it wasn't as tough as last year's Mount Jupiter hike it wasn't exactly easy as it involved 4,500 feet of elevation gain.

When I did Warrior the trail was far from ideal with fallen trees to climb over and snow to cross. This time the trail was much better with abundant wildflowers, a heavily flowing Quilcene river and large mossy trees to see. We were lucky to have that to see as fog and clouds obscured views of everything else.

Once we reached Marmot Pass the trail got much steeper as it went 1,000 feet up the ridge to the Buckhorn summit. Once at the top we were greeted with more fog and clouds. We couldn't even see the second summit along the same ridge line, but we're fairly sure we made it to the highest point. We attempted a shortcut down a scree face just off the summit. The fog prevented us from seeing what was below and it ended up getting steeper and narrower. We eventually had skip the shortcut and scramble a few hundred feet back up to get to the much safer trail.

Though we got no views during the hike, it still was a very good one. The hike to Marmot Pass was beautiful and it would be a great place to camp. We'll have to return someday as Buckhorn's location and elevation must offer incredible views of the Olympics on a clear day.
---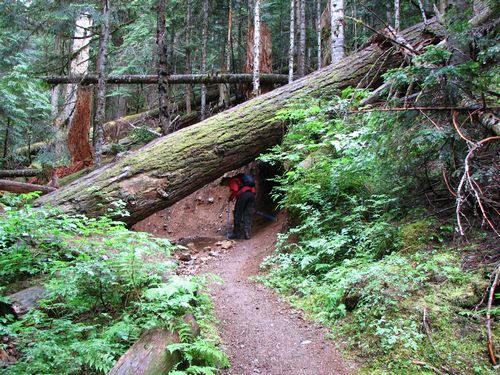 Big Log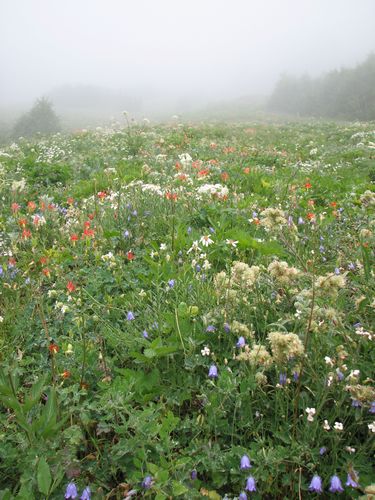 Flowery Hill

Trail to Marmot Pass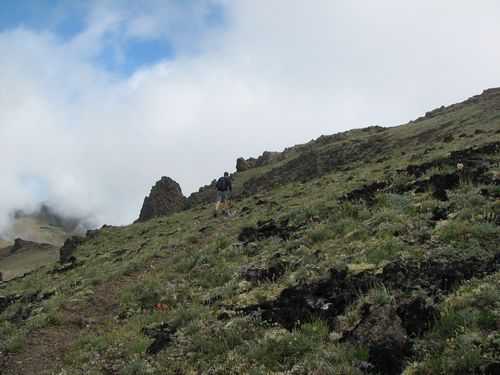 Starting Up Buckhorn Mountain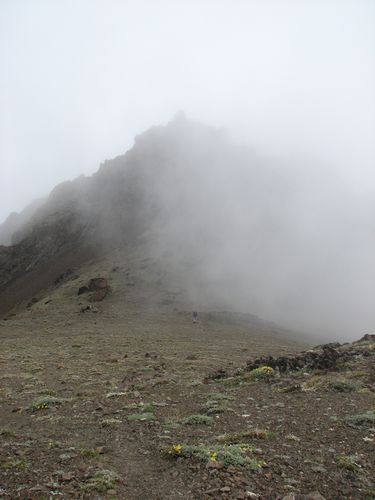 Foggy Buckhorn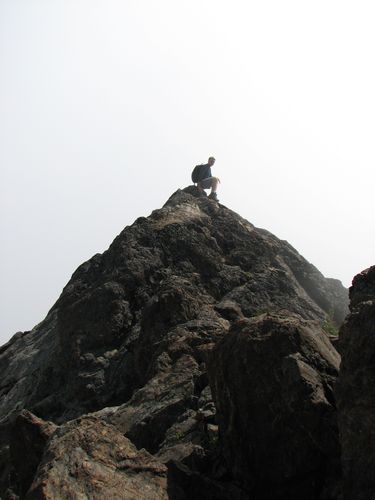 Matt at the Summit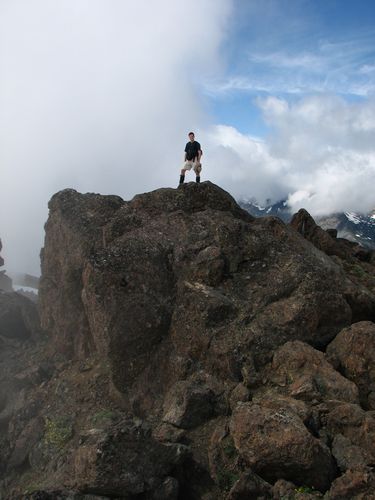 Buckhorn Summit 6,988'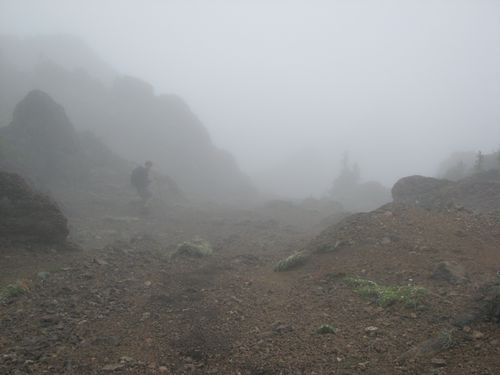 Shortcut of Doom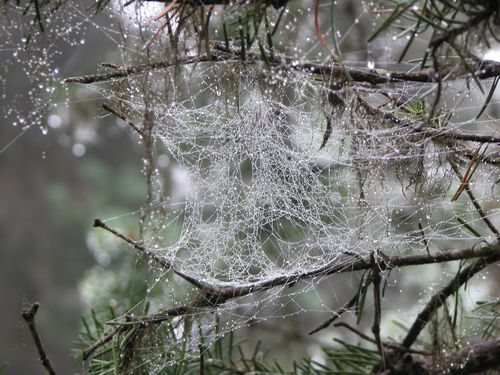 Soggy Web
---
Return to Photo Album Page
August 8, 2010