Mount Baker Climb - Hike to Basecamp

For years I've wanted to climb Mount Baker so I could say I had climbed the four highest mountains in Washington. I finally got a chance to do so with my brother and nephew in July. I was a little unsure if I was in good enough shape to climb it as it was literally the first hike I had done for the summer. Fortunately I had run a marathon a few weeks before which helped me significantly.

The climb took two days and followed the Easton Glacier route. The hike to basecamp was fairly easy. The trail started through a meadow, then up some switchbacks and then to a snowfield. From the snowfield we followed Railroad Grade which was a trail along a ridge of a moraine. It wasn't until we got to basecamp at 6100' before the clouds blew away to fully reveal the mountain. During sunset we were treated to great views of the other surrounding mountains including the Twin Sisters range, Seward Peak and a distant Rainier.

We all went to bed early, but it was difficult to sleep. At midnight after much relenting I had to leave the tent to take a bathroom break. Though tired and cold I couldn't help looking up at the night sky. There were no clouds or moon which resulted in the most spectacular star filled sky I had ever seen. I could clearly see the Milky Way stretching above which I'm not sure I've ever seen before. The evening bathroom break just might of surpassed the great views I'd see during the upcoming climb.
---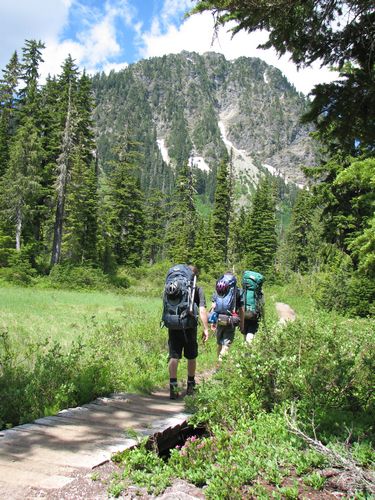 Starting at Schriebers Meadow

On the Snowpack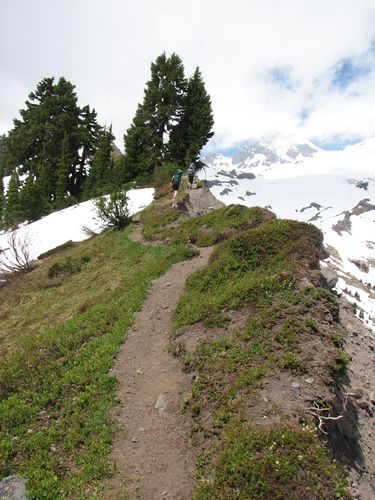 Railroad Grade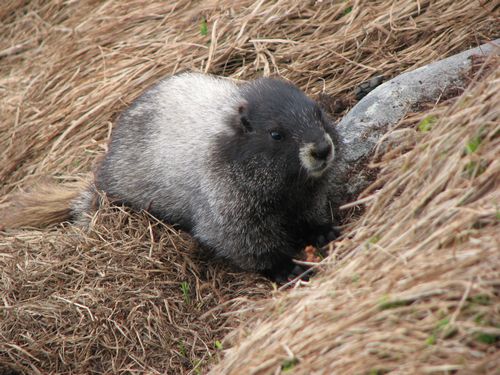 Marmot Off of Railroad Grade

Nearing Basecamp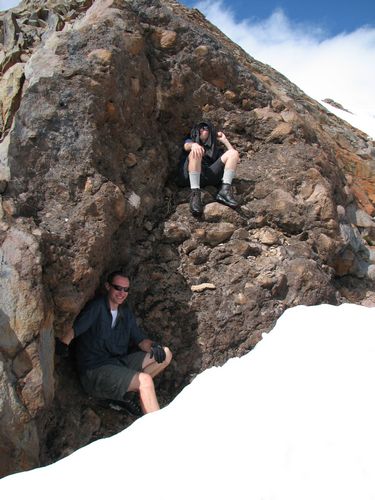 Eric and Craig at Basecamp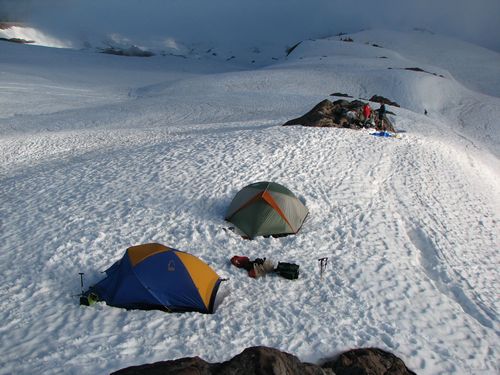 Basecamp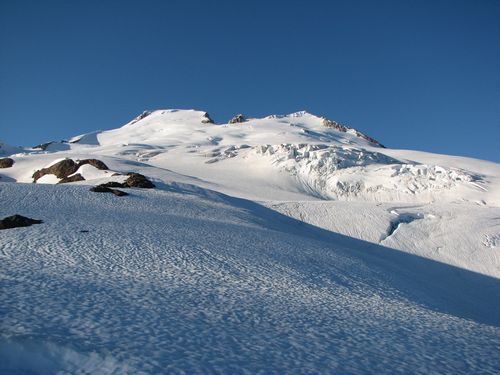 Mount Baker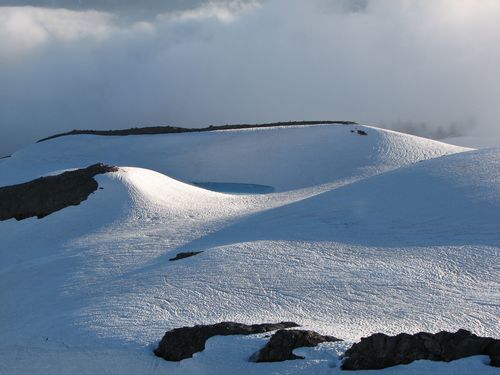 Tarn Near Basecamp

Twin Sisters Ridge at Dusk
---

Mount Baker Climb

Up to the Summit
July 16, 2010