2009 Cascade Loop Drive

Once again we included the Cascade loop drive as part of our Chelan summer vacation. On our first day we drove across the North Cascades and camped at Colonial Creek Campground. It was Lily's first time camping and she did well except for not sleeping much at night. Though troublesome, this was no different than at home.

The next day we hiked two short trails in Newhalem. The first was a hike to a rock shelter used by Native Americans some 1400 years ago. The second was through some gardens along Ladder Creek Falls. The gardens were nice, but they were accompanied by inoperative ponds and lights which would of been amazing.

After Newhalem we continued over Rainy and Washington passes and stopped for lunch at the Western themed town of Winthrop. We then drove to Chelan and spent a wonderful week with my entire family for a family reunion. Several members of Jamie's family were there also as it was their normal time slot.

After Chelen we were off on our own again and headed to Stevens Pass. Normally we would have stopped at Levenworth for some cheesy Bavarian sightseeing, but it was extremely hot that day. We opted instead to hike the shaded trail to Deception Falls before finally heading home.
---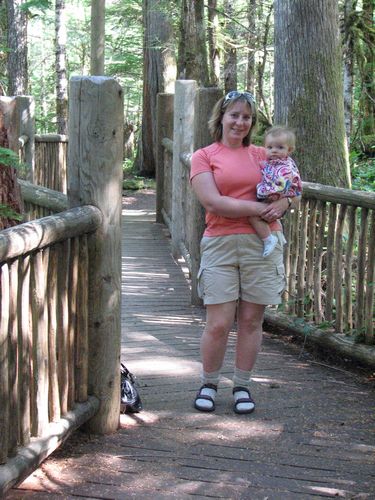 Rock Shelter Hike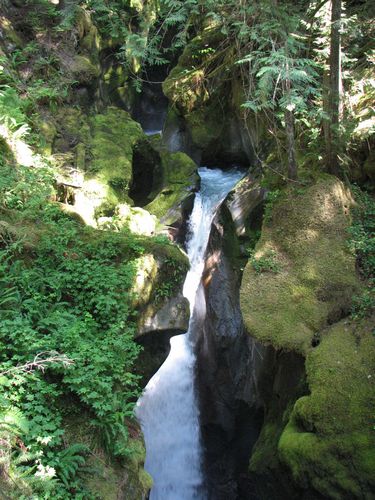 Ladder Creek Falls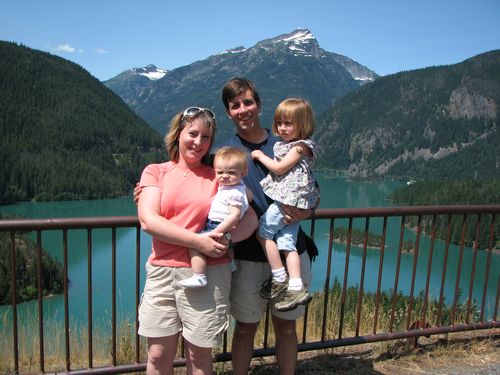 Davis Peak and Diablo Peak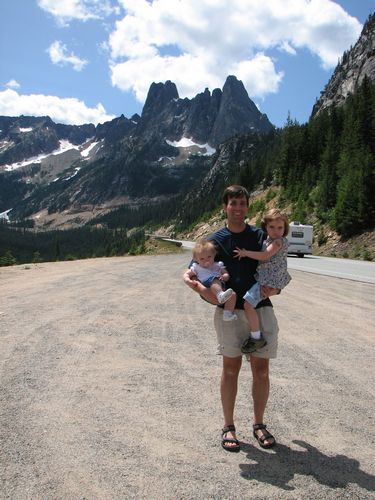 Early Winter Spires and Liberty Bell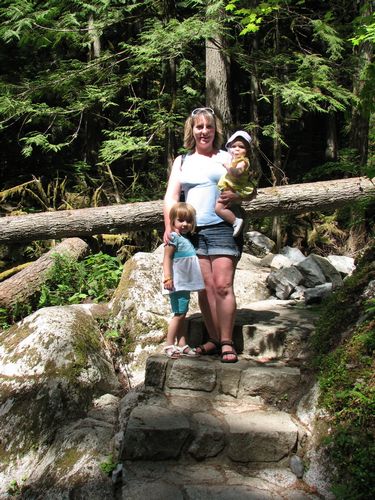 Deception Falls Trail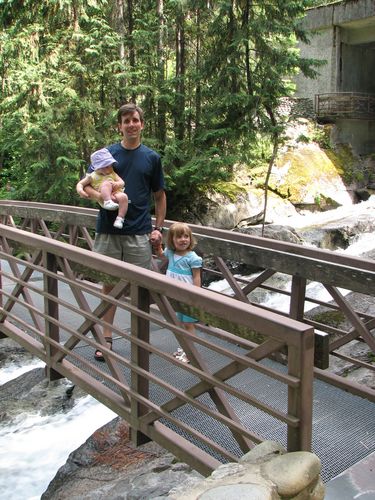 Bridge to Deception Falls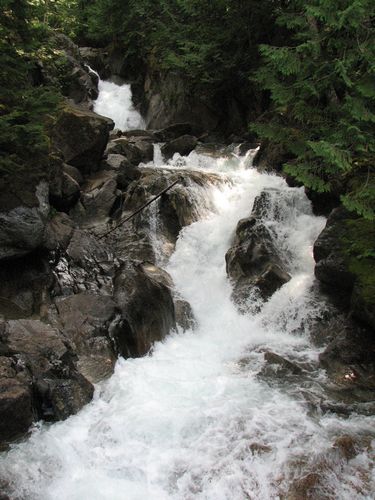 Deception Falls
---
Return to Photo Album Page
July 10-17, 2009