Lily's Baptism
Lily was baptized on January 18 at St. Francis of Assisi parish in Burien. The baptism went by very well despite Lily filling her diaper just before the ceremony and Rachel storming on and off the altar. We were happy to have the inlaws Willie and Karen as the Godparents. After the mass, we had a fun gathering at our home to celebrate Lily's big splash.
---

The baptism was performed by Father Angelovic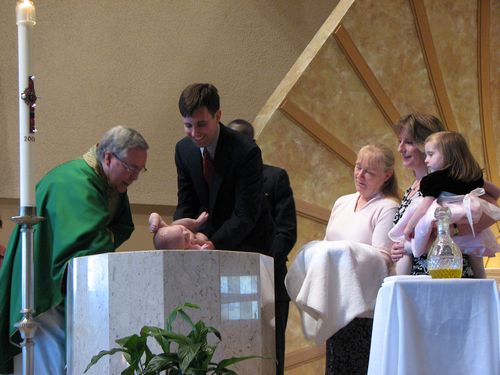 Thanks to some diaper activity the water was only poured on her head.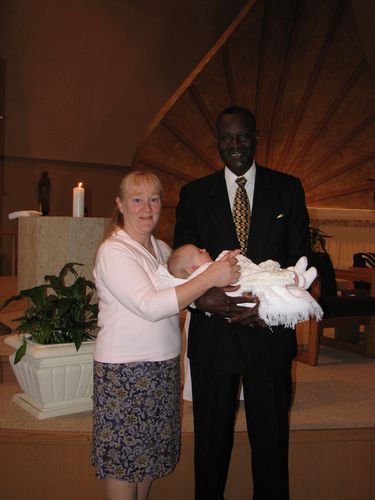 Godparents Karen and Willie

With Papa and Nana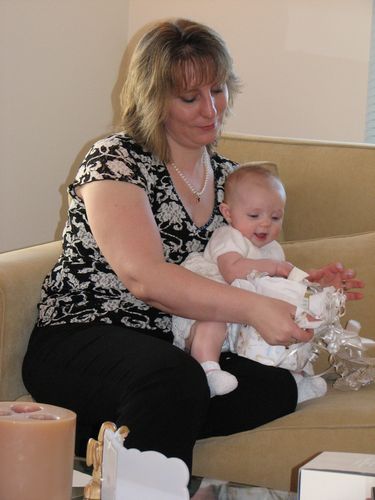 Baptism Gift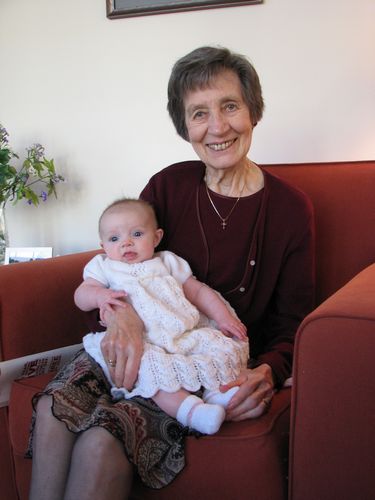 Grandma Vickie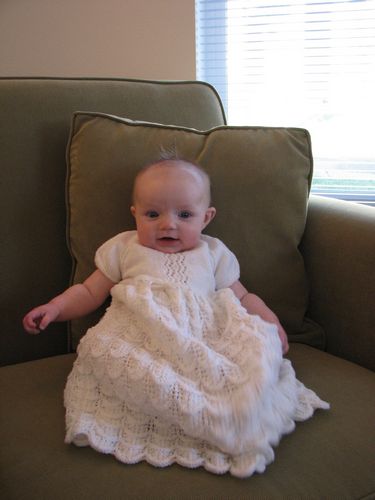 In her baptism gown, knitted by grandma Vickie for her cousin Amy 31 years ago
---
Return to Photo Album Page
January 18, 2009