Shi Shi Beach Camping

Over a decade ago I went on a backpacking trip to Shi Shi beach with Tom, Marina and Eric. We were all inexperienced backpackers and the results were of comedic legend. This time I repeated the trip as an experienced hiker, but with the challenging logistics of taking a toddler on a overnight backpacking trip. Fortunately the hike to the beach was easy and my sister and family helped share the burden of gear. As with Kalaloch Rachel was excited to be on the beach. We had to keep her out of the water this time as we had a limited change of clothes. She didn't mind as she had just as much fun playing in the sand with Jordan. We spent the evening around Willie's masterful fire roasting marshmallows and keeping warm.

The next day we explored the beach after the tide had retreated. Rachel got to see all kinds of critters in the tide pools and I found some rocks to climb on. The well known Point of Arches landmark was only a couple of miles down the beach, but we unfortunately didn't have time to go there. By noon we had to pack up camp and head back. It was a wonderful trip and we proved that it is possible to go backpacking with a two year old.
---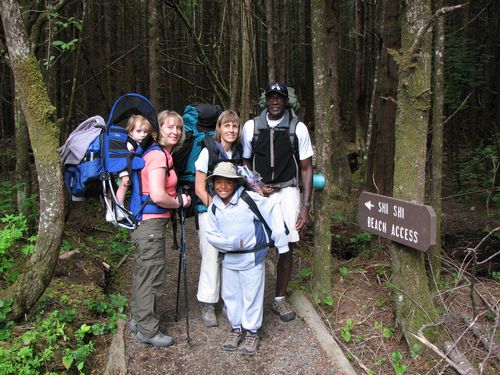 Trailhead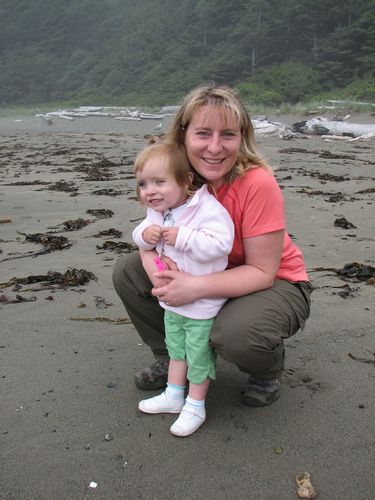 Beach Babes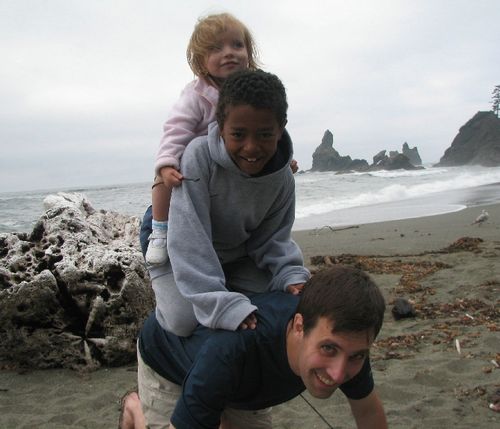 Sand Pile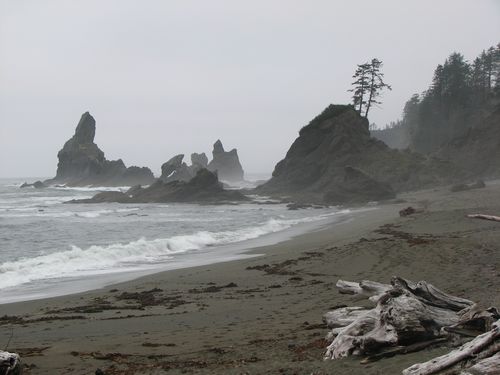 Shi Shi Beach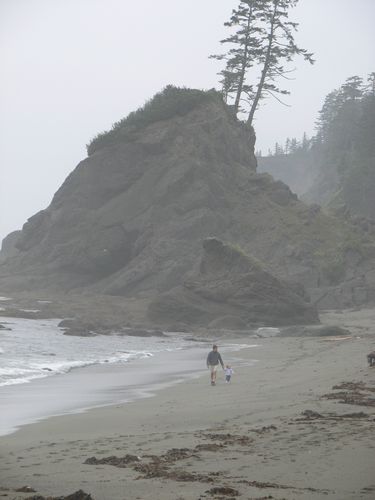 Strolling with Daddy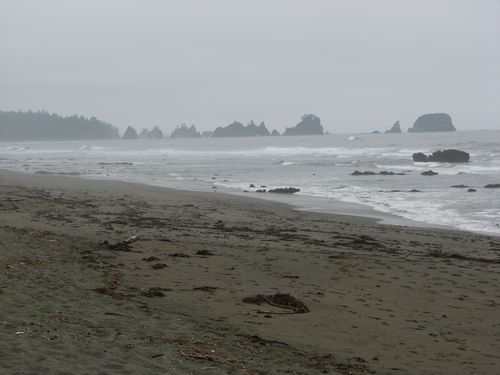 Point of Arches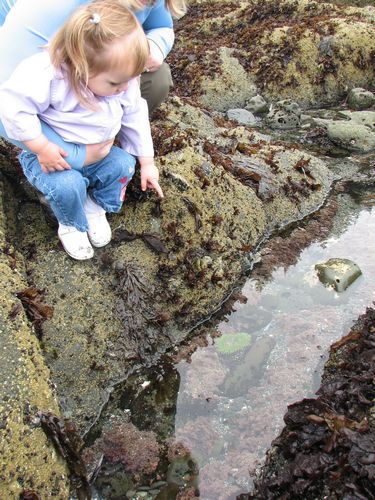 Sea Anemone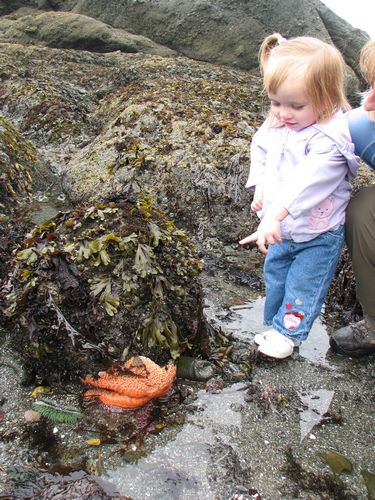 Starfish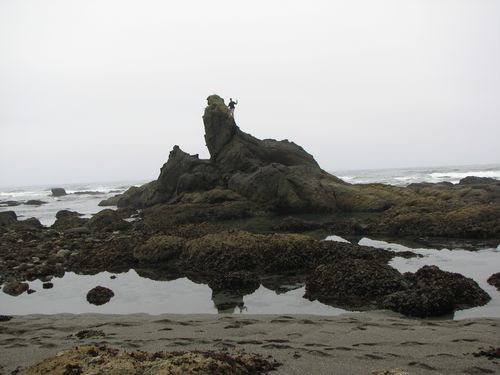 Rock Climber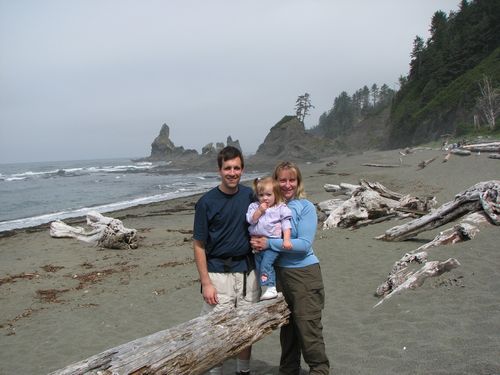 Family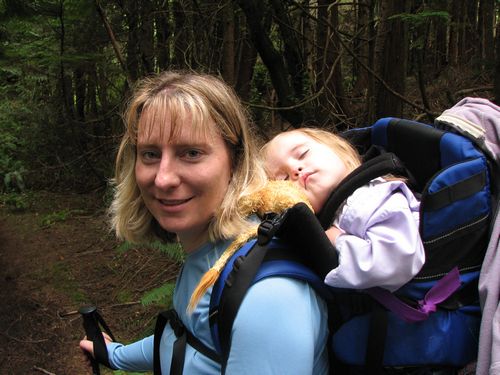 Tired Hiker
---
Return to Photo Album Page
August 4-5, 2007