San Francisco Road Trip

Three years ago we went on a fun 3000 mile road trip in the MINI and couldn't wait to go again. Rachel soon made an entrance in our life and the dream of another road trip faded for the moment. We finally got the courage to drive to San Francisco with a toddler packed in the MINI and we lived to tell about it. Actually, it wasn't too bad. Rachel did very well on the drive, we just made sure to take advantage of the several rest stops along the way. We'd let Rachel run about to get the wiggles out and soon we were back on the Road.

Our main goal was to visit Kyle who lived just south of San Francisco in Mountain View. Ironically we used Google Maps to get there which gave the wrong directions (Google is based in Mountain View). We spent a full day in San Francisco doing all the touristy things: drive across the Golden Gate bridge, drive down Lombard street, visit Ghirardelli Square, walk pier 39 and got two sightings of the elusive Darby.

The next day we saw a little more of Mountain View and then we headed back home via Highway 101. We only had two days to get home, but we got time to check out the impressive redwoods in Northern California. Before I had realized how cheezy it was we visited the Drive Through Tree. We drove through it three times to get our money's worth. Further north we walked along the redwoods in the Simpson-Reed grove and found them much more impressive. After that we headed straight home with both our toddler and sanity intact.
---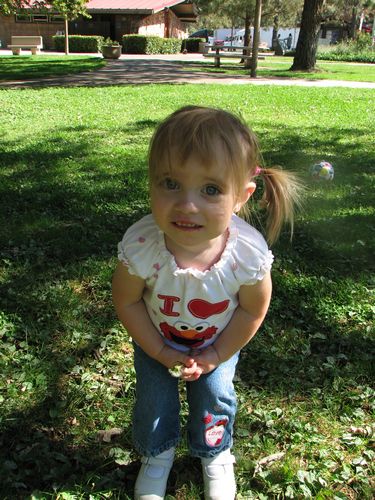 Rest Stop Stretch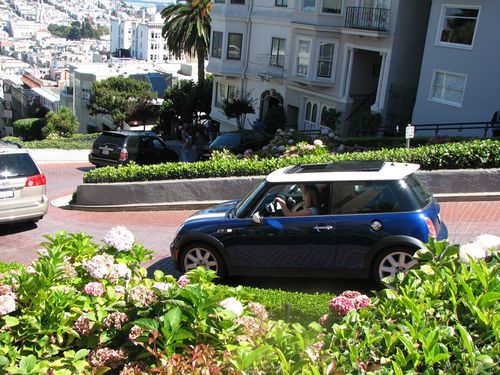 Driving Lombard Street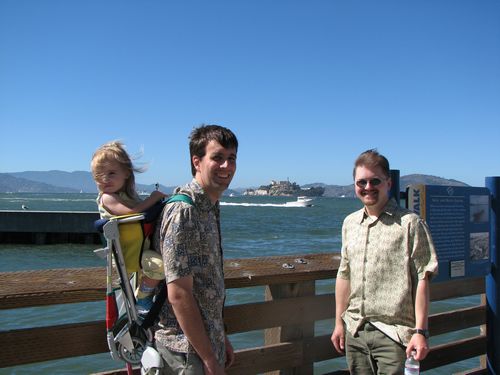 With Kyle on Pier 39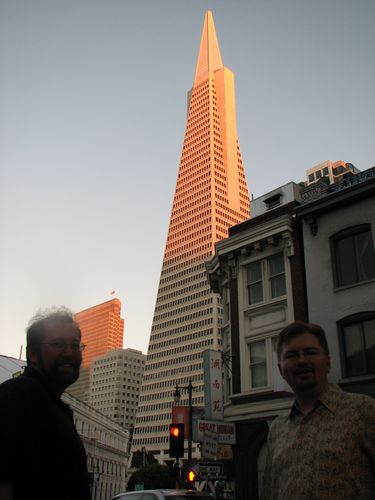 Darby and Kyle and Transamerica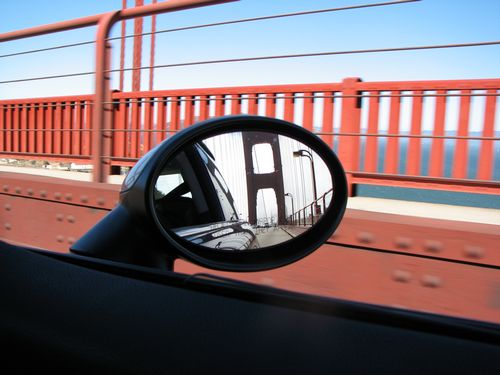 Crossing the Golden Gate Bridge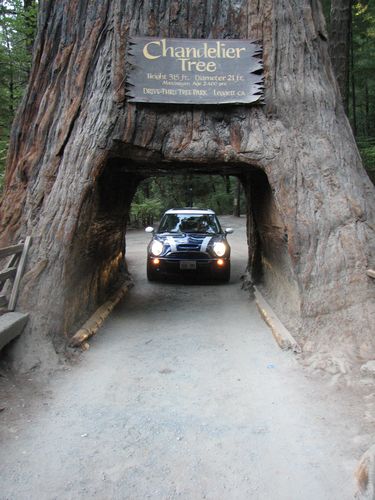 Approaching cheese factor 10 captain!

Redwood Coast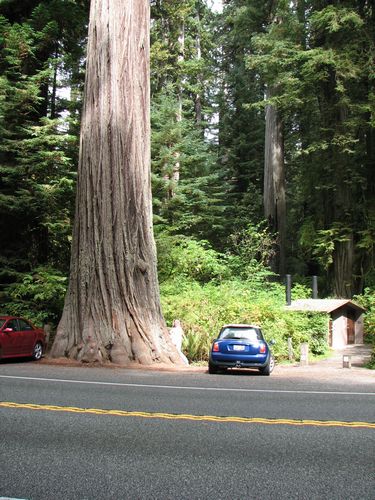 Big Tree Little MINI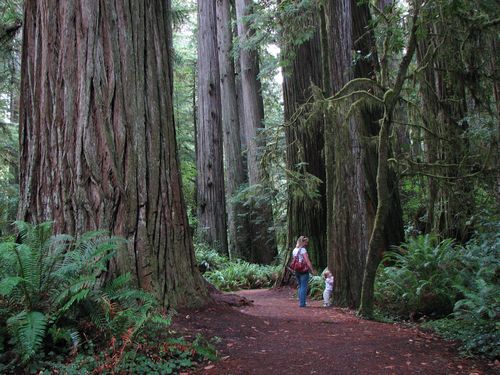 Simpson-Reed Grove


Mighty Redwoods
---
Return to Photo Album Page
August 1 - September 4, 2007