Cascade Loop Drive - 2007

Like last year we made our summer trip to Lake Chelan as part of the Cascade Loop. We started on the North Cascades Highway and spent our first night at Newhalem campground. In the morning we took a short hike the North Cascades visitors center. The center had lots of things to see and Rachel had too good of a time there, we had to pull her away crying.

We got back on the highway and stopped for another short hike to Rainy Lake, just off of Rainy Pass. After the hike we headed on down to Winthrop. Rachel got a new cowboy hat so she should mosey down the street of the western town.

After Winthrop we drove to Chelan and spent a week at Wapato Point. We did very little other than relax and see a couple wineries, which was a good thing. Forest fires from the north covered the lake with a haze of smoke for most of the time. When the week was done we finished the Cascade Loop with a drive to Leavenworth and over Stevens Pass.
---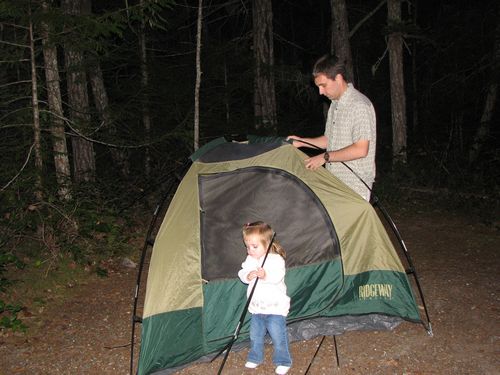 Making Camp at Newhalem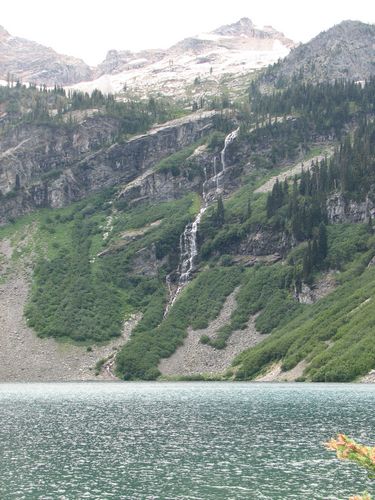 Rainy Lake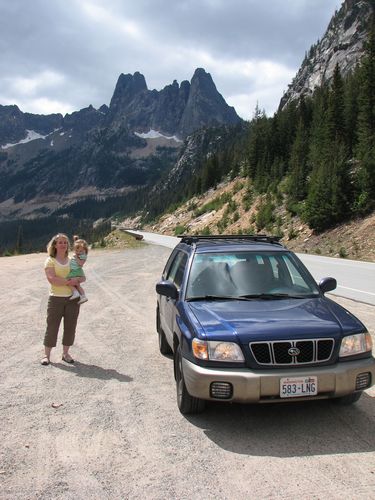 Early Winter Spires and Liberty Bell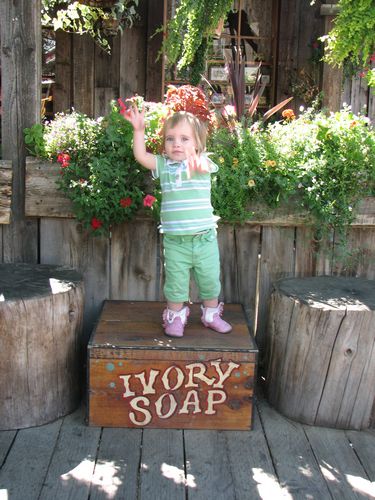 On her Soapbox in Winthrop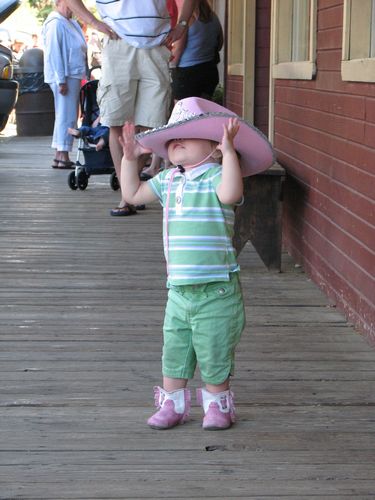 Cowboy Hat with Legs in Winthrop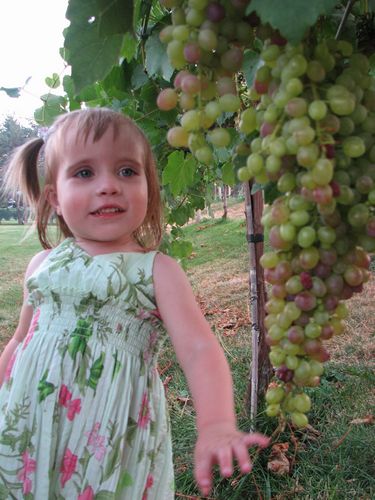 Wapato Point Cellars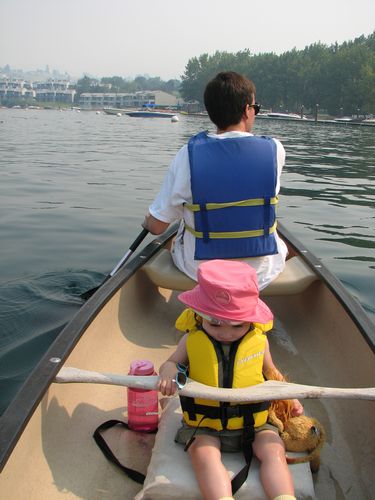 Nervous Canoer on Chelan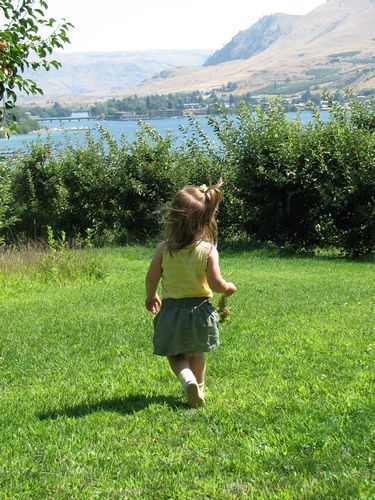 Vin du Lac Winery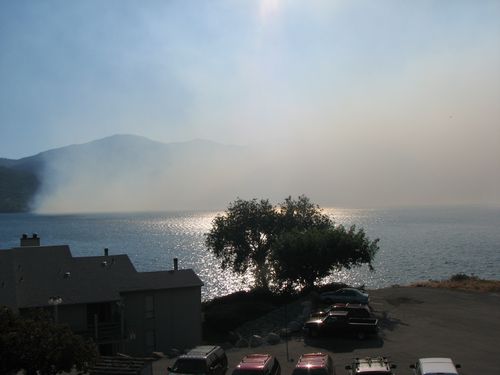 Forest Fire Smoke Over Chelan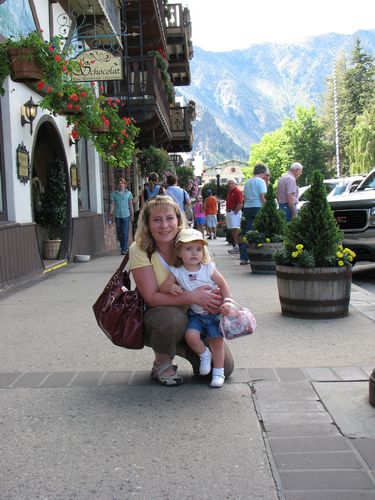 Leavenworth
---
Return to Photo Album Page
August 9-17, 2007