First Showshoe Trip

Though we love to ski it will be a few years before Rachel can join in to make skiing a family event. Fortunately, Rachel can join us now for snowshoeing. We planned to do a simple hike near Snoqualmie Pass, but due to the New Year's Day holiday the sno-parks were crowded and we couldn't even find a place to park. Luckily we found a snowshoe trail off of the Summit Central ski area which was less crowded. There was little solitude on the trail as it was next to a downhill ski run, but at least we got to play in the snow.

Not only was this Rachel's first snowshoeing trip, but it was her first hike. She didn't mind the child carrier, in fact she slept for most of the hike. After about an hour of hiking we took Rachel out and let her sit in the snow. She seemed to like the falling snow. She didn't get to play much in the snow as her big pink poofy snowsuit allowed for little movement.

Though the hike was short and simple, it was still a good introduction to hiking for Rachel. She should be very prepared for hiking once the summer months approach.
---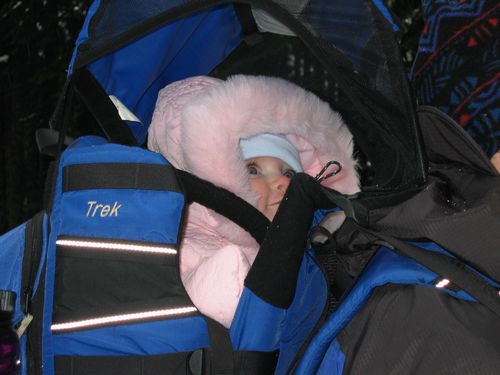 Bundled Away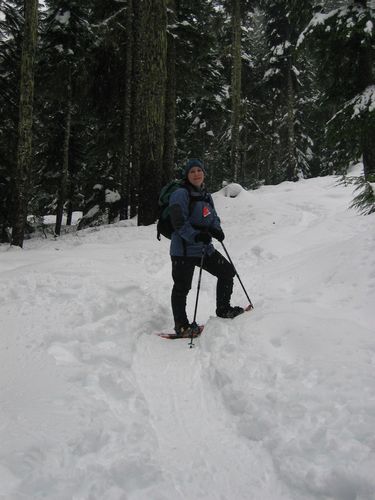 Jamie's first hike in over a year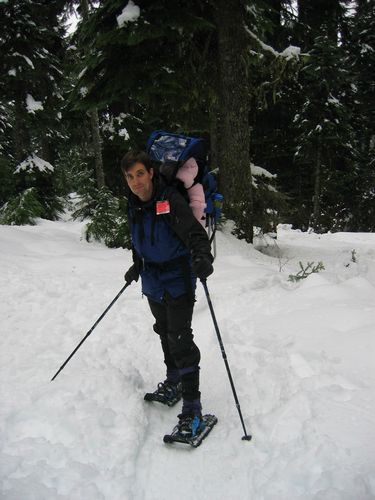 Is that snoring I hear?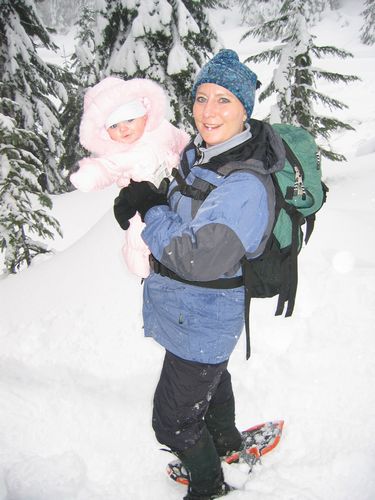 Pink Marshmallow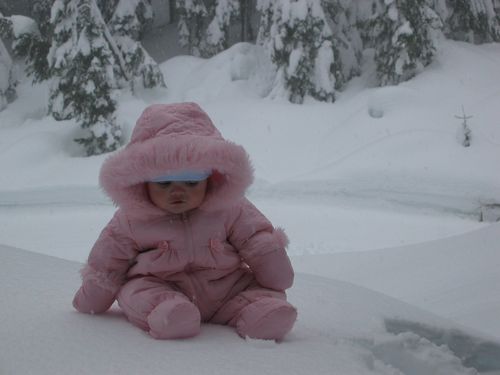 Snow Angel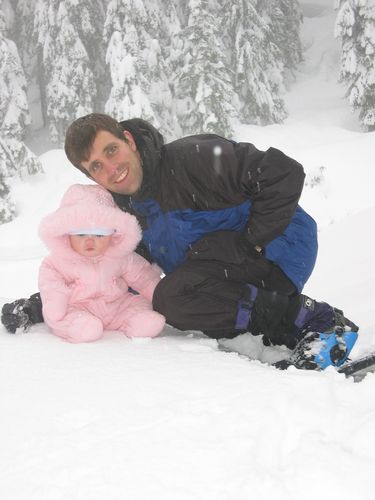 Daddy Love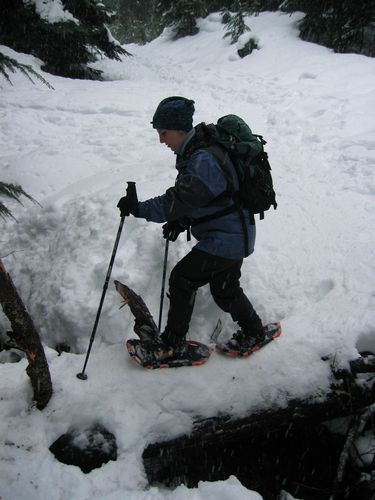 Creek Crossing
---
Return to Photo Album Page
January 2, 2006