San Juan Kayak Trip

In June I went with Multifaith Works on a three day kayak trip on San Juan Island hosted by Healing Waters. We camped at San Juan County Park on the western side of island which looks out across Haro Strait to Vancouver Island. Not only did we get to see beautiful sunsets, but we were lucky to see orcas swim along the strait each day we were there.

Through the views were great the main purpose of the trip was get in some good paddling. For many in our group this was their first time in a kayak. On our first day we stayed close to camp and paddled out and around Small Pox Bay. Everybody did good and had a great time. On our second day we did a much longer paddle up north to English Camp where the British stayed during a border dispute in 1872. The grounds had a nice English garden and some buildings to explore. Perhaps the best part at the camp was the big lunch we had and the long nap we took soon afterwards. After the nap we paddled against the wind back to camp. It was tough trip back, but we all made it back without issue.

On our last day some of us paddled out in the morning in search of an orca pod that had passed by. Unfortunately we didn't catch them, but it was nice to get out once more.

The trip was a wonderful experience and everyone in our group had a very good time. The folks from Healing Waters did a great job of leading the kayak trips and providing tasty meals. This was a very special trip for many in our group as they never before had the opportunity to experience the beauty and enjoyment of kayaking in the San Juan islands.
---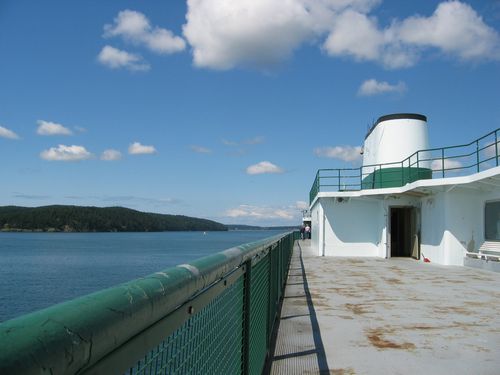 Ferry to San Juan Island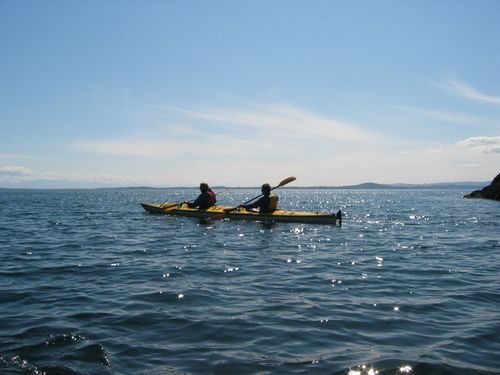 First Paddle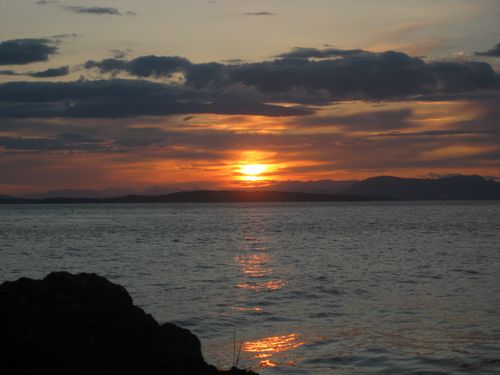 Sunset Over Vancouver Island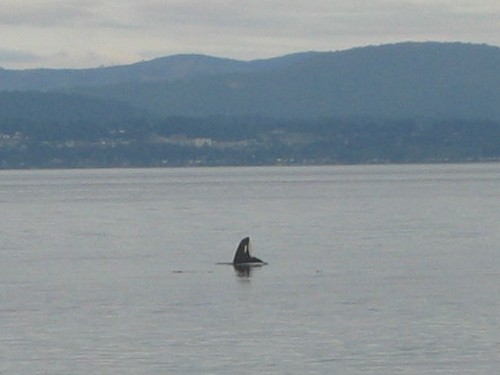 Orca in Haro Strait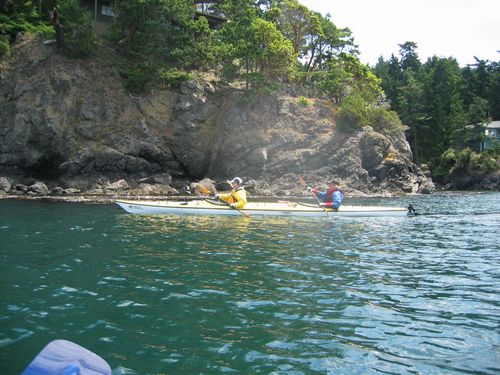 Paddling to English Camp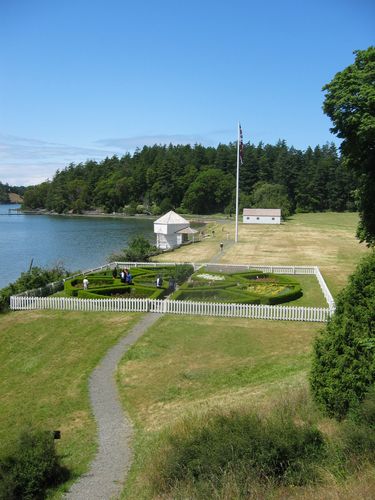 English Camp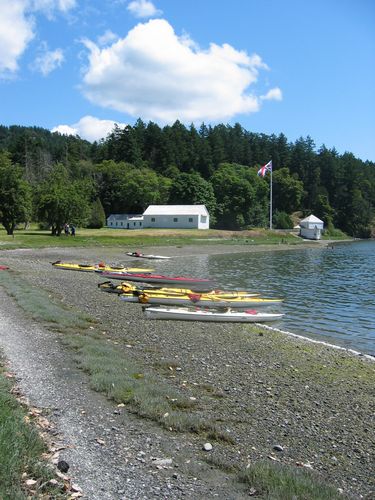 English Camp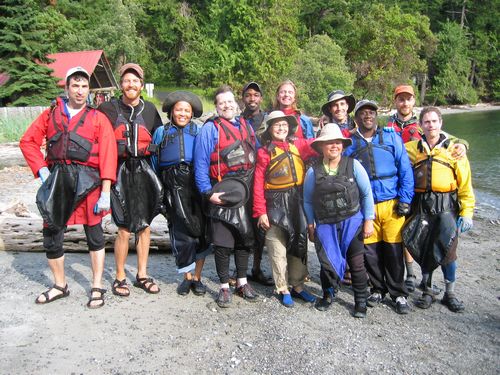 Our Group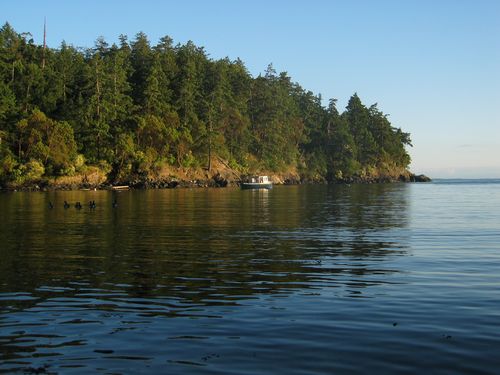 Smallpox Bay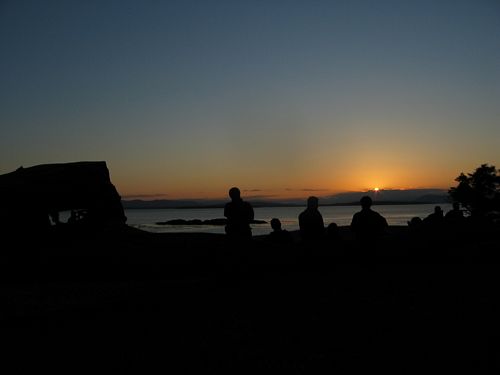 Group and Sunset
---
Return to Photo Album Page
June 19-21, 2006