Worst Ski Season Ever
The 2004-2005 ski season in Washington was by far the worst ever. Some of the ski areas were closed more often than open, while the others barely stayed open using rocky patches of snow as runs. I think it was all Jamie's doing. She couldn't ski this season due to her pregnancy so she made us all share her suffering.

After tearing up my skis on the rocky runs at Steven's and Crystal, Matt and I went on a quest for snow at Rainier. The Paradise area had summer like snow conditions. Though there was snow on the way up to Muir, it was very cruddy. I wasn't in hiking shape and unfortunately had to stop 2000 feet below Muir. It may of been a good thing as the snow was terrible to ski on for most of the way down.

I next went down to Mt. Hood Meadows in Oregon with my sister and brother with hopes that the bad season was a Washington state problem. Unfortunately, it was a Pacific Northwest problem. Though the snow was decent, most of the time we had to ski on strips of snow, between the larger strips of dirt and rock. After this trip I threw in the towel for the season. Ironically, after I gave up the state got a minor dumping of snow which resulted in a couple of weeks of decent skiing, which I missed.
---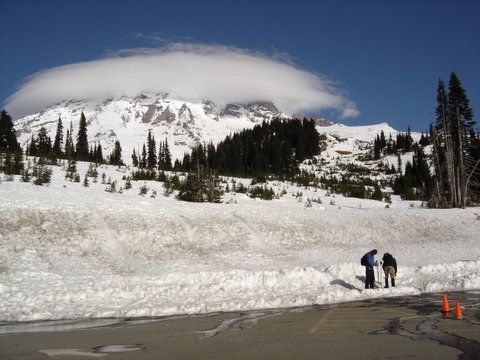 Paradise in June? Nope it's February.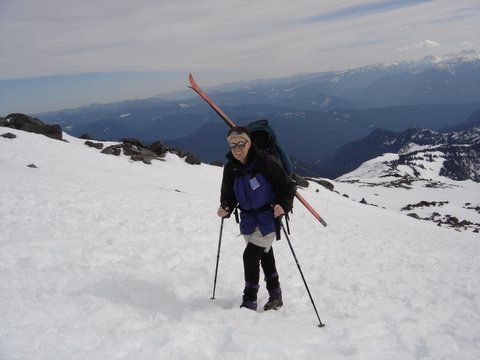 Where's the ski lift?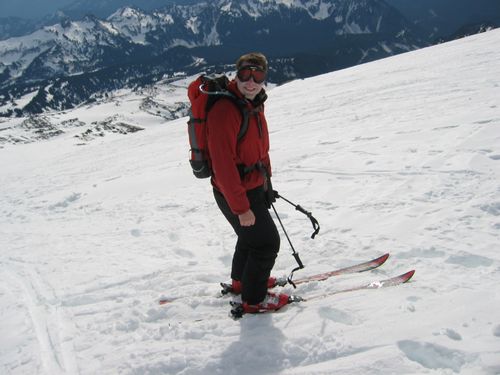 Matt actually had fun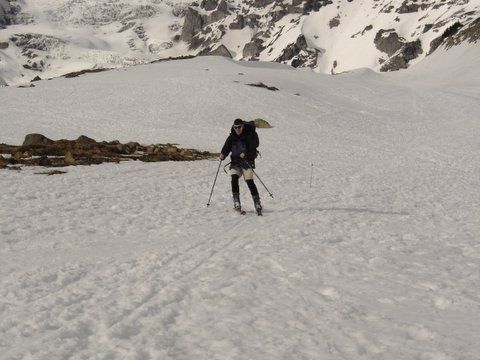 Looks like skiing, more like crudding

Matt having fun again

Ah, a nice dry parking lot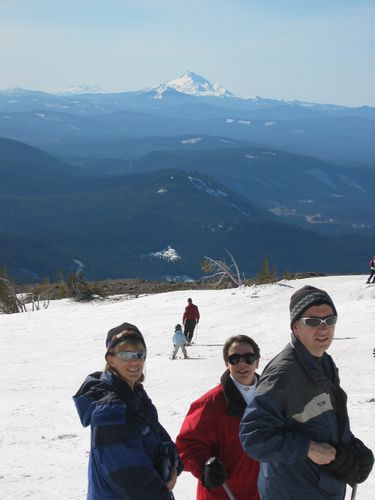 Family and Mt. Jefferson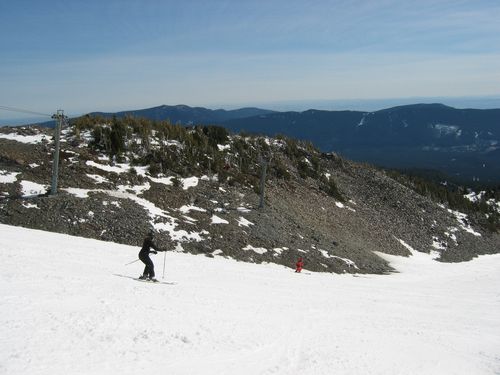 Ski Lift Through the Dirt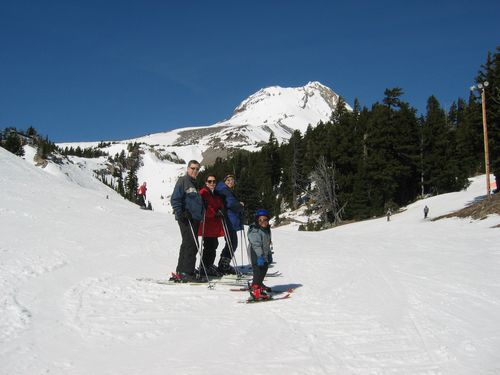 Family at Mt. Hood Meadows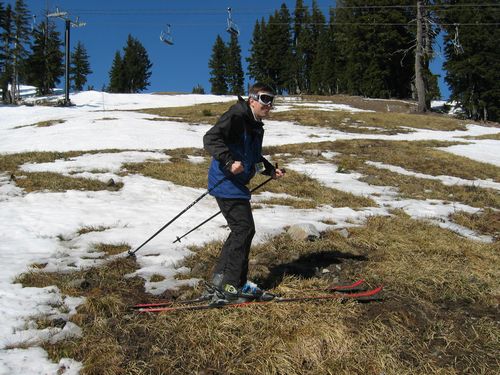 Last Memory of the 2004/2005 Season
---
Return to Photo Album Page
January - March 2005