Mt. Aix Hike
Taking advantage of a sunny September day, Matt and I headed east of Rainier to Mount Aix. I only recently learned about the mountain, but at 7,766' it is a fairly significant peak in the Cascades. I think the mountain is pronounced "Aches", but Matt and I preferred to call it A I X, IBM's version of Unix. We reached the trailhead after driving over Chinook Pass and past Bumping Lake. We were surprised to find it near freezing when we got out of the car. This wasn't a problem as were soon warmed up along the 4,200' hike up to the summit. The first half of the trail switched back though the forest. Occasionally we would get a glimpse of Rainier through the trees, but Aix was yet to be seen.

Eventually we climbed above the trees to a ridge that lead to the mountain. After a traverse, we hiked along a trail that twisted around to the top. As we were reaching the summit two F-18s flew around the mountain below us. They sped on by, hugging the mountains and valleys as they went. It was a fascinating sight which I doubt I'll see again. With the F-18s still on our minds, we took in the great views from the summit. Mount Rainier, Mount Adams, Mount St. Helens and Mount Stuart all could be seen.

I believe we were the only ones who climbed Aix that day, making for a nice bit of solitude. We were also the only ones on the trail, with the exception of some horse riders who we met on the way down. The good weather, great views and little bit of solitude made for one of the best hikes of the summer.
---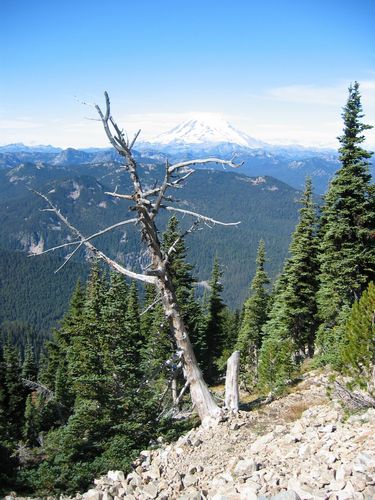 Early View of Rainier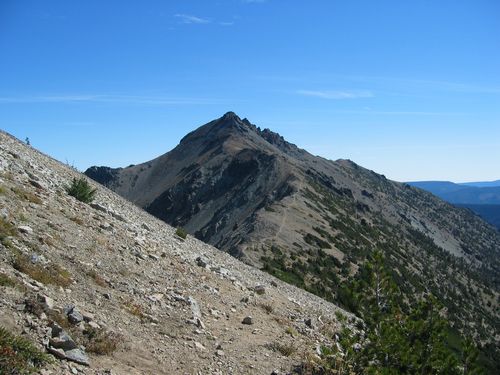 First View of Aix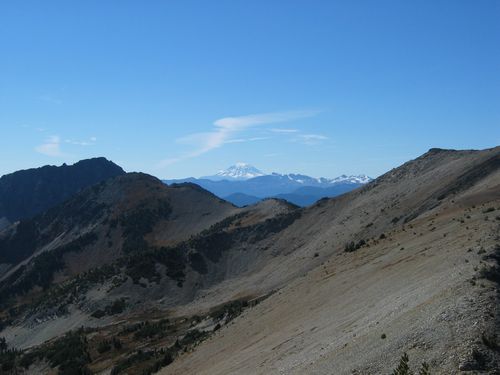 Mount Adams and Bismarck Peak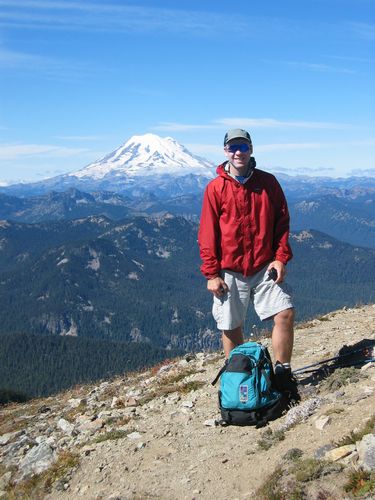 Looking Back to Rainier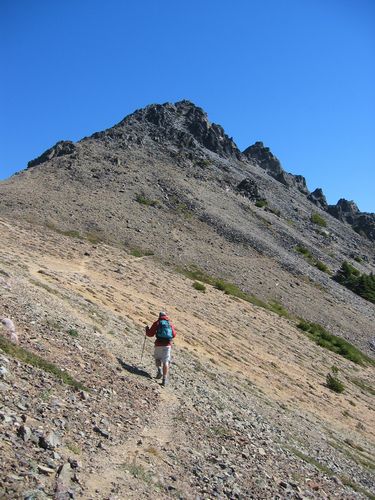 Traversing Along the Mountain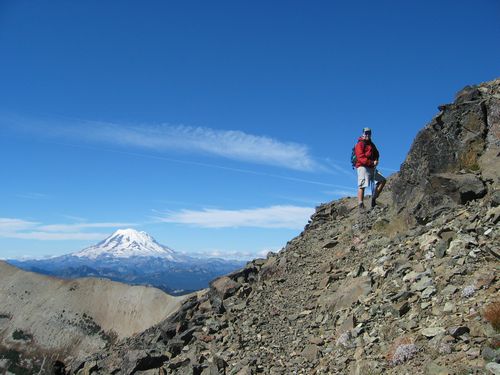 Almost to the Summit

At the Summit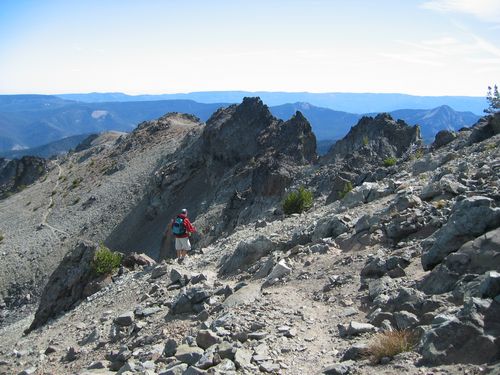 Hike Back from Summit
---
Return to Photo Album Page
September 18, 2005