Mother-Daughter Camping Trip: X
In May of 2004, Jamie & Sandy celebrated Mother's Day with the 10th Annual Mother-Daughter Camping Trip. This was our 7th year "camping" in Las Vegas. We decided to stay at the Flamingo Hilton. Even though Bugsy is out of the picture and the casino has gone through many changes in its history, this is, after all, the casino that started it all.

After breakfast, we enjoyed our late mornings & early afternoons by relaxing in the desert warmth at the Flamingo's Pool. We indulged ourselves with Mimosas for Jamie and Bloody Marys for Sandy (the bartender liked Mom and always gave her extra olives). Treating ourselves to refreshing drinks at the beautiful pool surrounded by rustling palm trees made us feel as though we were relaxing in a tropical paradise.

To celebrate Mother's Day, Jamie had bought tickets to a performance of Mamma Mia! at Mandalay Bay. Our seats were spectacular! Second row in the middle section with an unobstructed close-up view of the stage and the orchestra pit. I knew that when David had taken me to see this great show when it was in Seattle, that one day I would take my mom to see it, too. I knew she would love it. And she really loved it! In fact, she loved it so much she went back to see it again with her neighbor two months later, and again with my dad in September and again with her neighbor in December. I've created a Mamma Mia Monster!

The show was our big event, but we also enjoyed our time shopping, strolling, dining and sipping good wine. Oh yeah, we may have gambled a bit while we were there, too.

One other great thing happened to us on this trip . . . finally, after years of looking and searching, we found Elvis. He was alive and well and was happy to hear we were from Seattle (He remembered the World's Fair). It was a great treat to finally meet the King together and to get a picture of it.

All in all, MDCT X was a fun and relaxing time together - time that we both cherish.
---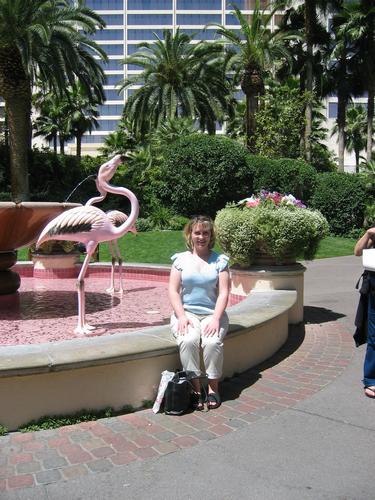 Flamingo Hotel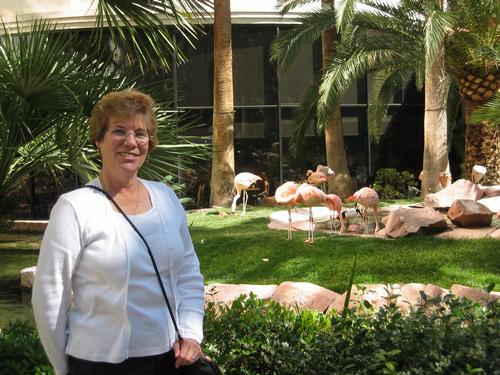 Flamingos at the Flamingo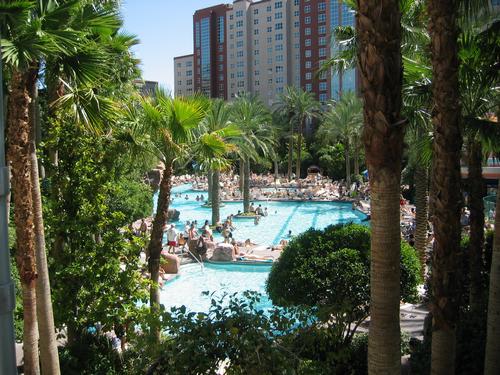 Flamingo Pool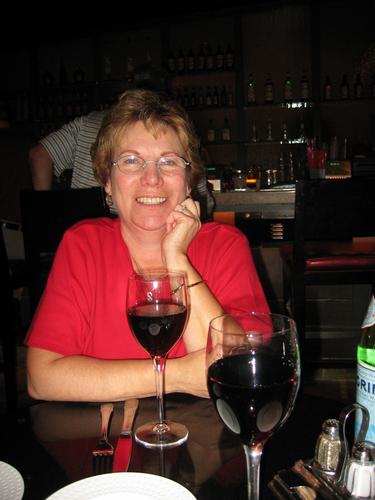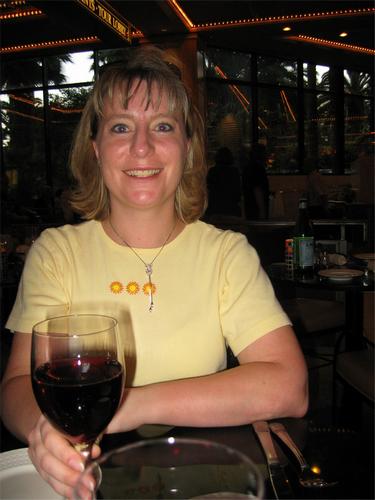 Toast to Mother's Day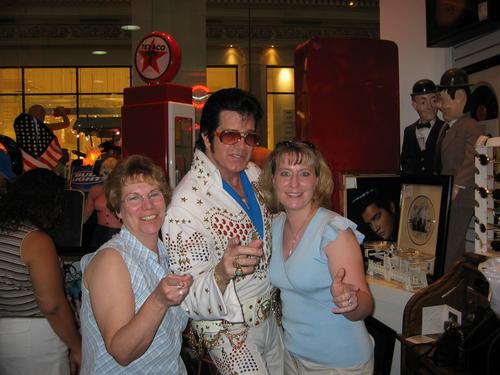 Elvis at Last
---
Return to Photo Album Page
May 8-11, 2004