Midwest Adventures
Over the years I've been lucky enough to work in some interesting places, including London, Paris and Sydney. The Spring of 2004 was no exception. I was able to spend five wonderful weeks in Kansas while working for our Sprint customer. Well, actually the area isn't yet known for its international intrigue. Also, it is a bit flat and there are no large bodies of water to visit. But I heard they do barbecues and shopping well, but then again, I'm a pseudo vegetarian and I don't like to shop. Ok, I'll admit that the state wasn't the first on my list of places to visit, but I made the best of it.

Fortunately work was busy so the weeks went by quickly. The only problem was there wasn't much to do on the weekends. Luckily my rental car was blessed with unlimited miles and thus the out of state weekend road trip was born. Over the five weeks I visited five states and put 1600 miles on my car and this didn't include the 1200 miles my work mate Steven and I did just to eat at a Mexican restaurant.

My first trip was to Illinois to visit my brother and his wife at Scott Air Force Base. We went to Camp River Dubois where Lewis and Clark started their expedition. Just four months ago Jamie and I visited the other end of their expedition on the Pacific Coast. We also visited St. Louis before I headed back to Kansas.

My second trip involved a 600 mile drive with Steven to Denver. We had only one goal, to eat dinner at Casa Bonita, a crazy Mexican restaurant which was featured in a South Park episode. The food wasn't that great, but it had all kinds of goofy things going on: cliff divers, a magic show, a Mariachi band with dancers, a Piņata contest, a puppet show, Black Bart's cave and an escaping gorilla. It truly was as South Park's Cartman said "the Disneyland of Mexican restaurants". After dinner we turned around and headed back to Kansas.

My last trip was to Oklahoma City where I met up with Kyle who was also road tripping. I actually found the city to quite a nice place to visit. We started by visiting the site of the Oklahoma City bombing in 1996. The bombing memorial was very tastefully done. But there was a lot to it and it closed before I could cover the whole building. In the evening we headed to Brick Town, which had a decent club scene. Kyle had recently returned from Cuba and he had brought back some cigars. We found a nice Cigar/Piano bar where we listened to jazz, drank martinis and enjoyed the Cubans. The next day we visited the jungle like botanical gardens which were enclosed in a huge glass cylinder. It was interesting, but it seemed a bit out of place. Finally, we visited the Oklahoma City Museum of Art which featured a large display of Chihuly glass works. It was several times better than Chihuly's own Museum of Glass in Tacoma. After that I headed back to Kansas to work one last week.
---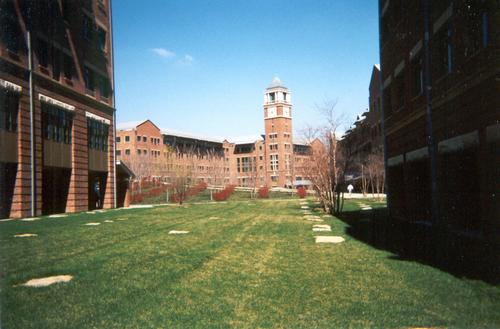 Sprint campus in Overland Park, where I spent most of my time in Kansas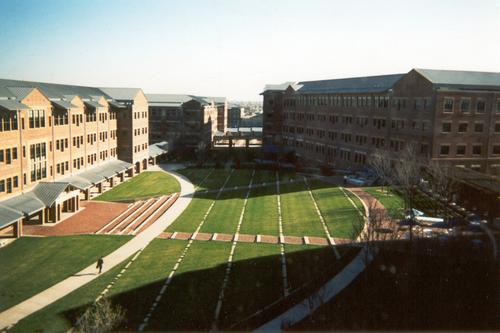 Sprint Campus Amphitheater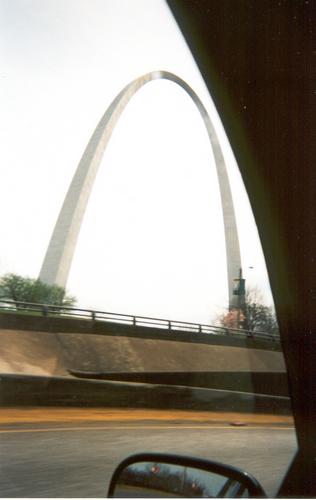 St. Louis, Missouri Arch from I-70

Mark and Cindy at their Scott AFB home in Illinois

Lewis and Clarks' Camp River Dubois, Illinois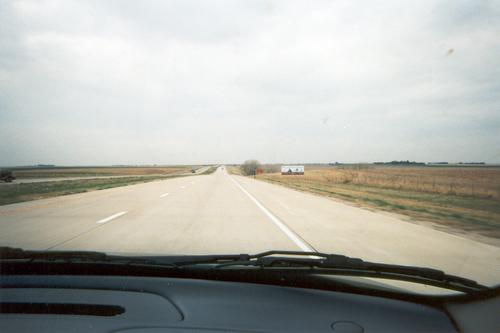 I-70 through Western Kansas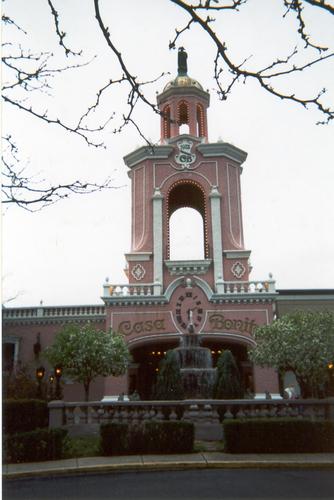 Casa Bonita! Denver, Colorado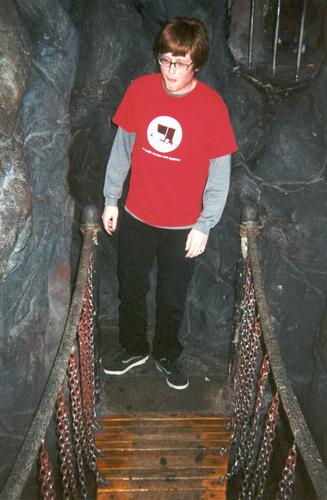 The scary Black Bart's Cave at Casa Bonita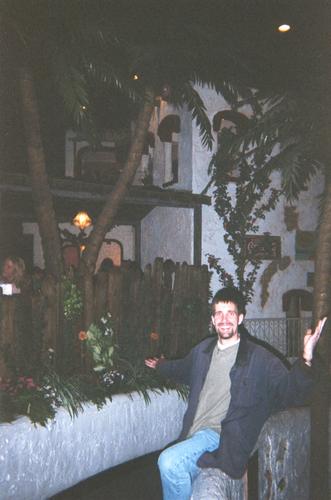 Inside Casa Bonita


Kyle and I at the Oklahoma City Memorial
---
Return to Photo Album Page
March 14 - April 16, 2004