Enchantment Lakes - Hiking Day 1
Hiking Day 1 | Hiking Day 2 | Hiking Day 3 | Lower Lakes Part 1 | Lower Lakes Part 2

One of the most beautiful areas in Washington State is the Enchantment Lakes region near Leavenworth. The area consists of a string of high altitude lakes that have no easy means of access. Still, the area is much sought after and as a result a strict permit system is in place to keep the lakes from being overrun. The permits are assigned at the beginning of each year through a lottery and after three years we finally got a permit. Unfortunately, we only received our second choice for a date and as a result our friends Matt and Victoria couldn't join us.

We received a four day permit during the 4th of July weekend. The entire trip was going to be a brutal, 20 miles round trip and 5400 feet of elevation gain. But if the Enchantments lived up to their legend it would be worth it. We started out at the Snow Creek trailhead in the Icicle Creek area near Leavenworth. Our first day destination would be Nada Lake which is 3600 feet up and 5.5 miles in. We were fortunate to have a sunny day for the hike, but this resulted in a very hot and tiring climb up with our heavy packs.

The hike followed Snow Creek up though a valley first with burned out trees from a previous fire and then a dense forest. Halfway up we crossed Snow Creek and proceeded through more forest trail and then a boulder field. We finally made it Nada Lade and set camp there. I was fairly tired from the hike, but poor Jamie was starting to feel ill from the heat and the altitude. Our hope was that she would feel better after a night's rest.
---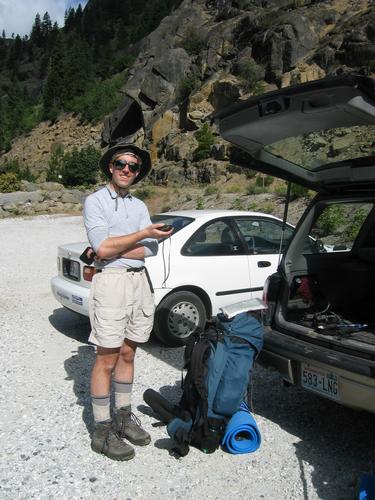 Getting ready at the Snow Creek trailhead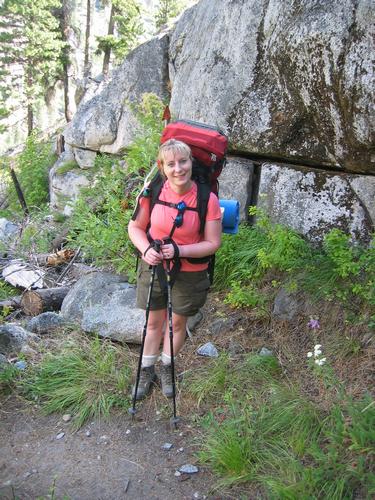 Still Smiling (but with dozens of switchbacks to go)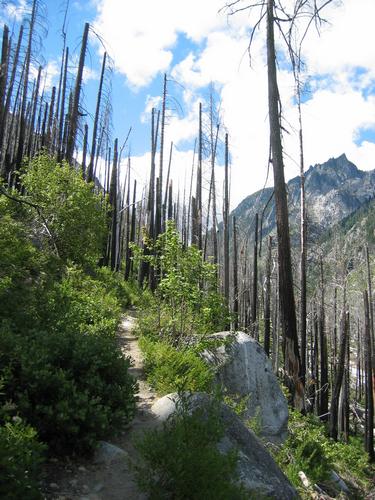 Damage from the 2001 Icicle Creek fire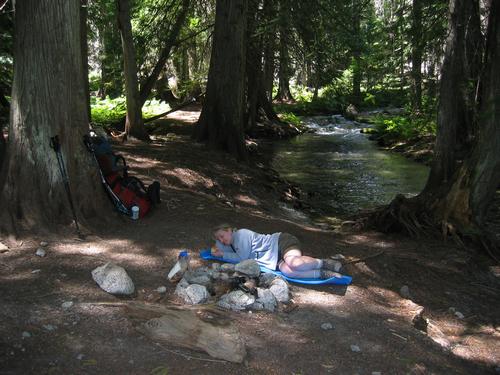 Taking a break along Snow Creek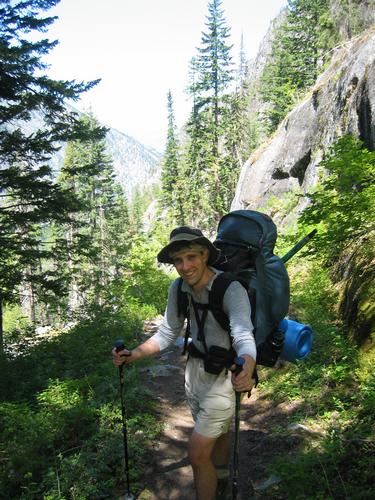 On the second set of switchbacks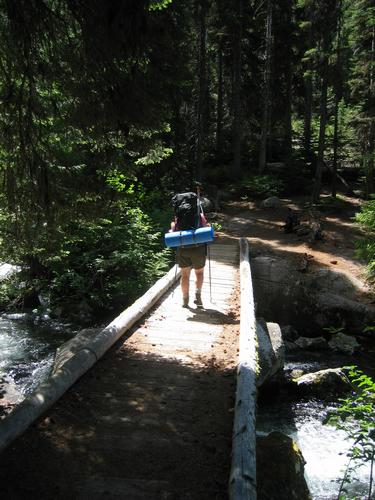 Crossing Snow Creek (half way to Nada Lake)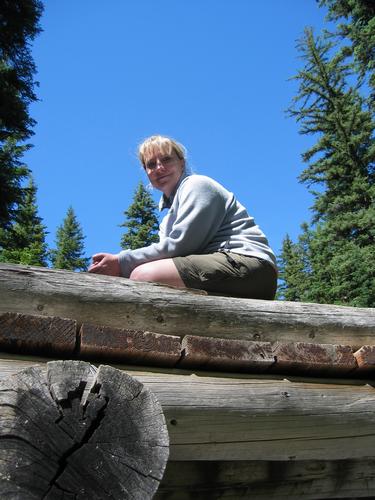 Breaking at Snow Creek Crossing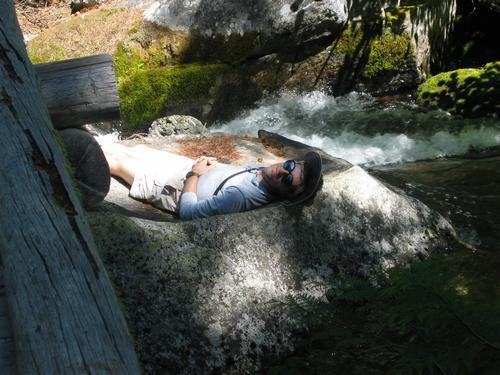 Relaxing at Snow Creek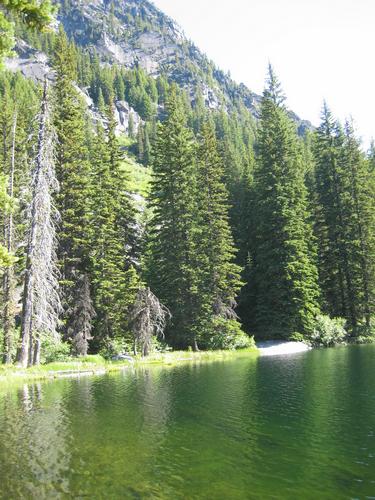 Nada Lake

Nada Lake Camp
---
Enchantment Lakes

Hiking Day 2
Return to Photo Album Page
July 3-5 2004