Whistler 2003
After a disappointing ski season Jamie and I decided to end it with a last minute trip to Whistler. Though I had picked a cheap hotel for our stay, we were quite surprised by the room. It was large, close to the lifts and had a perfect view of the village. In the morning all we had to do to check the conditions was to look out the window and view the reader board above the gondolas.

Unfortunately the skiing wasn't as good as our view. We went to Whistler on the first day and the skiing was fun, but only on the groomed runs. The upper runs were covered by fog and it was extremely windy. The next day at Blackcomb was even worse. It was raining heavily on the lower half of the mountain and the upper half had wet snow and heavy winds. We were only out for a couple of hours, but had to turn in early since we were so soaked.

Though the conditions weren't up to par we still had fun. We've also noted the Westbrook Hotel as a place we would like to stay on a return trip.
---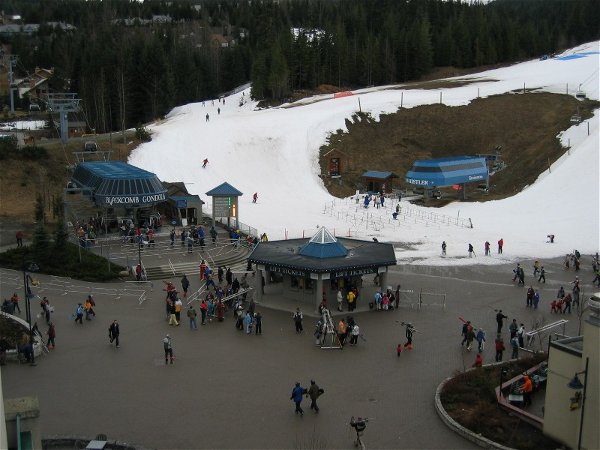 view from our room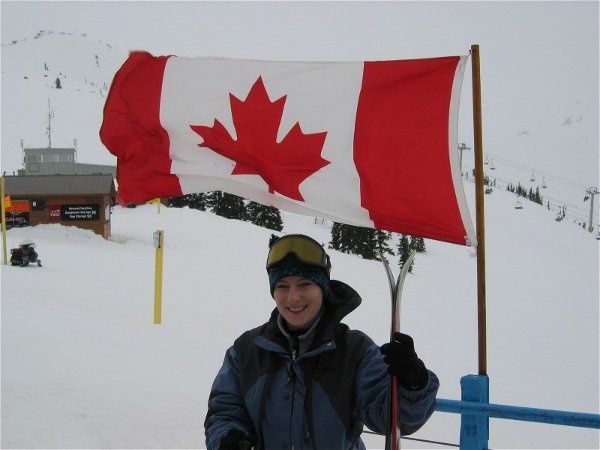 at the Roundhouse at Whistler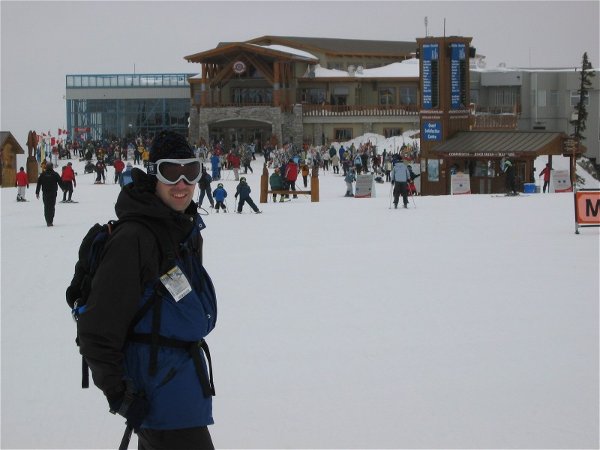 near the Roundhouse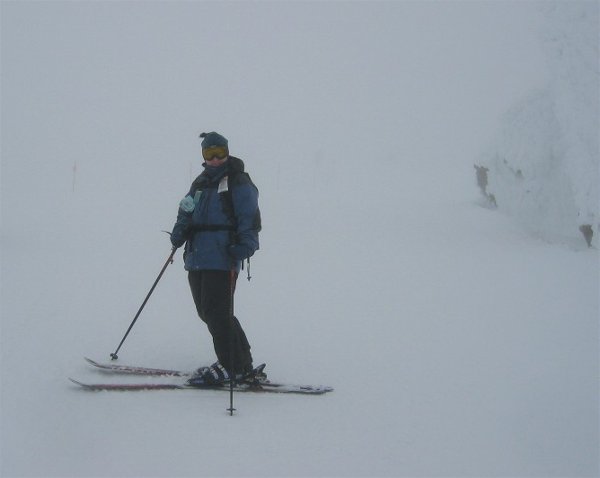 Jamie on Mathews Traverse near Whistler Peak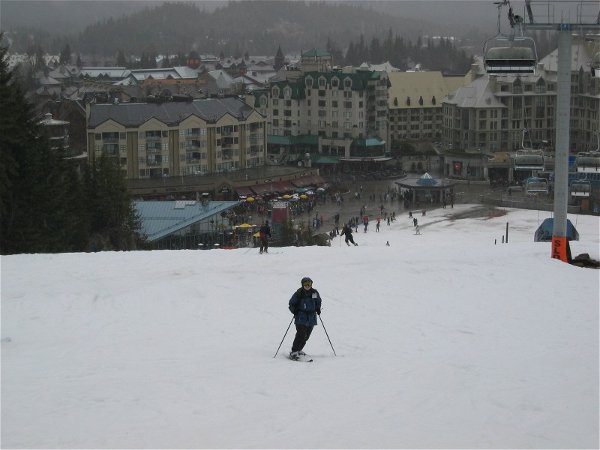 Whistler Village - The hotel with the green roof is where we stayed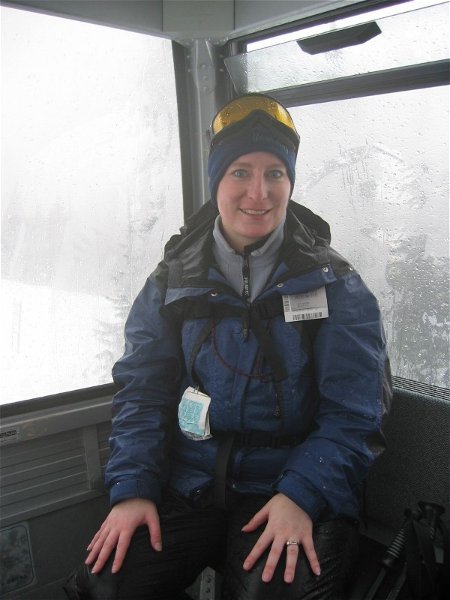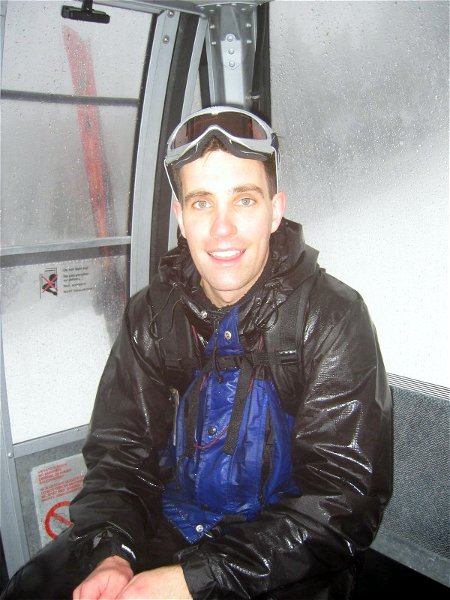 one soggy day at Blackcomb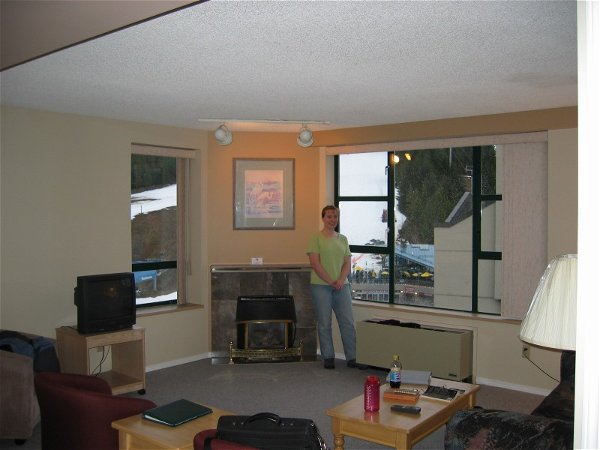 room with a view
---
Return to Photo Album Page
March 29-30 2003