Orcas Island Trip
The weekend of September 19-21, Jamie and her Mom, Sandy, headed up to Orcas Island for a little weekend getaway. Originally, the plan had been to meet with another mother-daughter duo, but due to a mix up in scheduling, Jamie & Sandy found themselves flying solo for the weekend.

They stayed at the Lieberhaven Resort on Obstruction Pass. Before the current owners purchased the vacation cabins, it had been known as the Obstruction Pass Resort and was where Jamie was taken on her first vacation when she was three months old in August of 1972. The new owners found the registration card from that 1972 visit and gave it to Jamie as a souvenir. The cabins were decked out in the decor of the 1960's and 70's. They were small, but more than adequate and very relaxing. Besides, how can you beat the view?

The island was fun to explore. Jamie & Sandy did some quality mother-daughter shopping and bargain finding at the Eastsound shops. While driving around trying to find the grocery store, they discovered a sandwich-board sign that read "Warren Miller World Premiere" and directed them to the Orcas Island community center. Temporarily abandoning the grocery store pursuit, Jamie & Sandy headed to the community center. Much to Jamie's delight, the World Premiere was for the latest Warren Miller ski movie. After calling David to make sure he wouldn't mind her seeing the film without him (we have seen the last several together), Jamie & Sandy made plans to return for the evening show. Warren himself was there greeting guests and visiting with neighbors. Jamie posed for a picture with Warren. It was fun to see the film, narrated by Warren Miller, and the proceeds for the evening benefited a skate-park he helped build on the island.

All in all, the weekend was a fun and relaxing getaway for Jamie and her mom.
---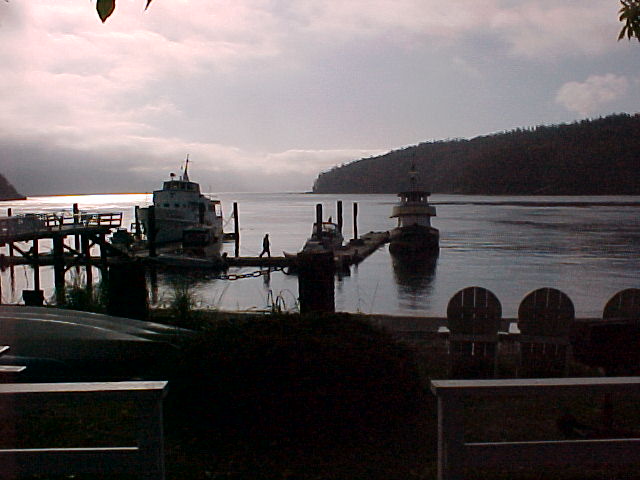 View of Obstruction Pass from the deck of our cabin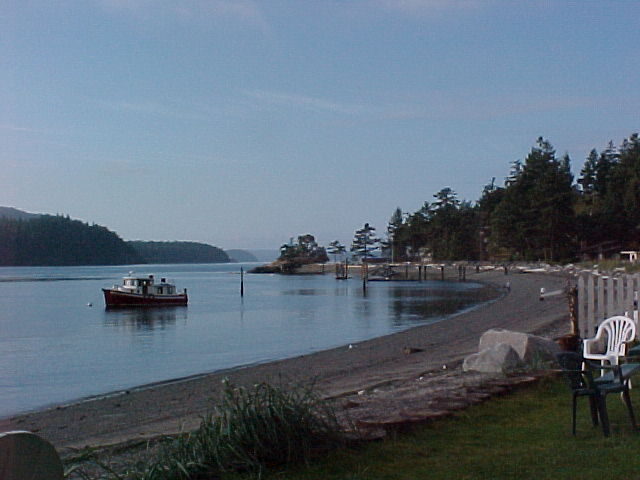 Looking down the beach from our cabin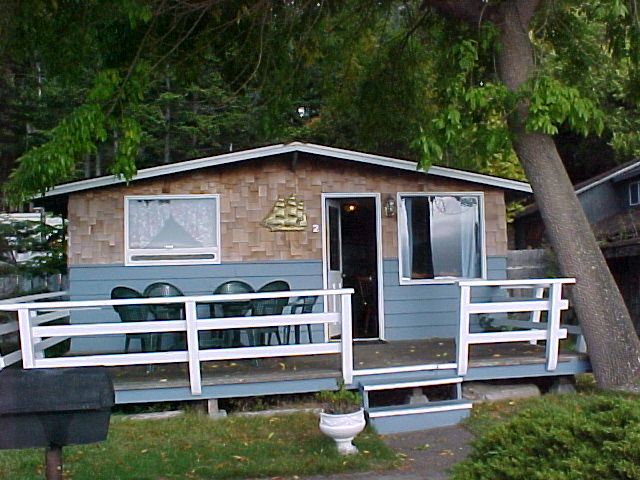 Our cabin at the Lieberhaven Resort (formerly the Obstruction Pass Resort)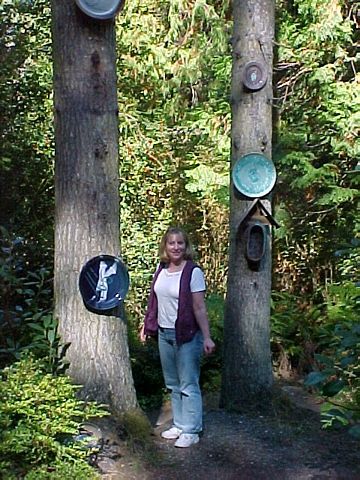 Jamie posing next to the tree-mounted pottery marking the way to a pottery shop that is a bit off the beaten path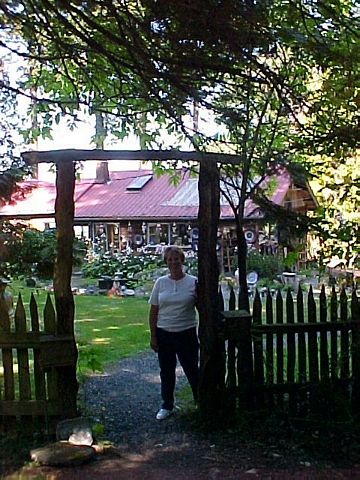 Sandy posing at the gate of the pottery shop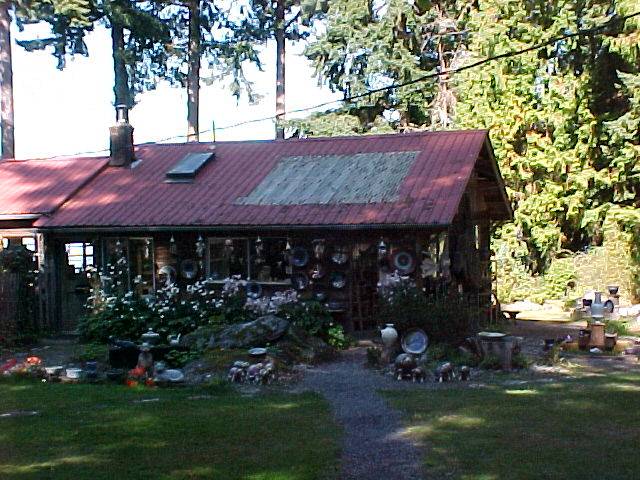 The pottery shop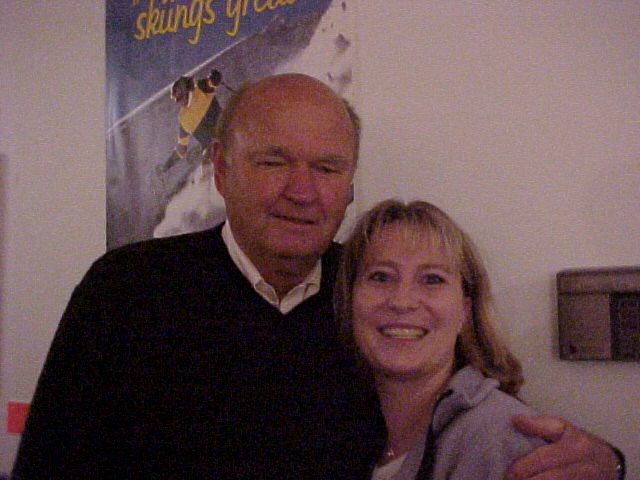 Jamie and ski film legend Warren Miller - who happens to be a resident of Orcas Island - at the world premiere of his new film, Journey
A beautiful early morning view of Obstruction Pass
---
Return to Photo Album Page
September 19-21 2003