Bay Area Trip - Day 1
---
At the end of July, Jamie and I flew down to San Francisco to visit Tom and Marina. We arrived early Friday morning and had time to visit their condo and tour the Stanford campus. Both Tom and Marina had to work that day so Tom lent his car to us and we headed off to San Francisco.

After some fun driving the city hills we got to enjoy the experience of trying to finding a parking spot in San Francisco. We eventually found a spot and walked around the crowded Wharf area. We weren't up to enjoying the crowds so we went back to our car and drove across the Golden Gate Bridge. At least I think we drove over it. All we saw was fog and parts of some red object we were on.

We then went to Golden Gate Park. The place was shrouded in fog and devoid of people, a stark contrast to the crowded Wharf. We hiked up Strawberry Hill in Stow Lake in search of Henderson Falls. We got to the top only to find out that the falls had long since dried up, or had been turned off as the case may be.

Finally we headed back to Tom and Marina's via a highway along the coast. We had hoped to get some views of the Pacific, but the fog continued to stay with us. After getting lost a couple of times we eventually met up with Tom and headed back to their condo to end the night.
---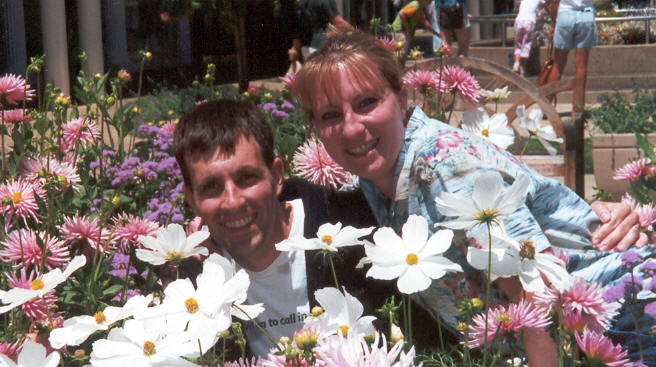 Enjoying the flowers at Stanford Mall

Getting a little too personal at the Rodan Sculpture Garden in Stanford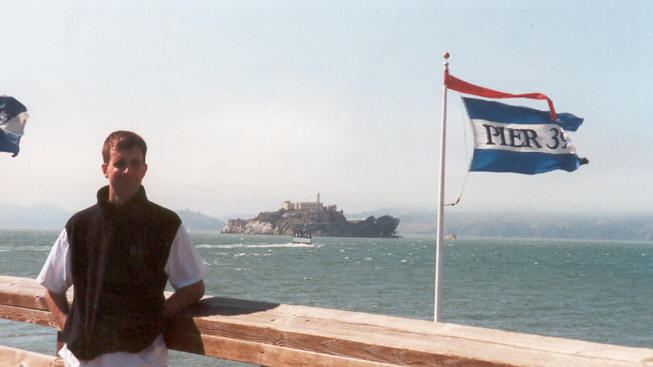 Alcatraz from the San Francisco Wharf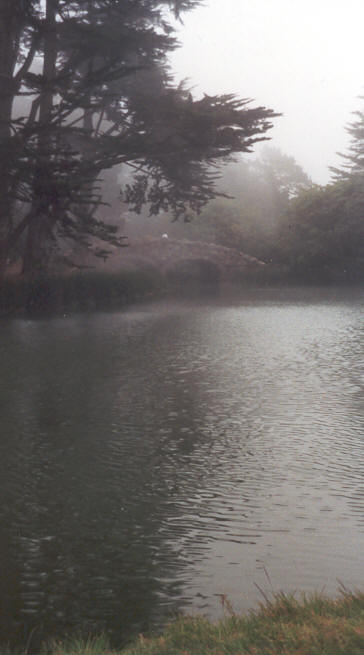 Stow Lake in Golden Gate Park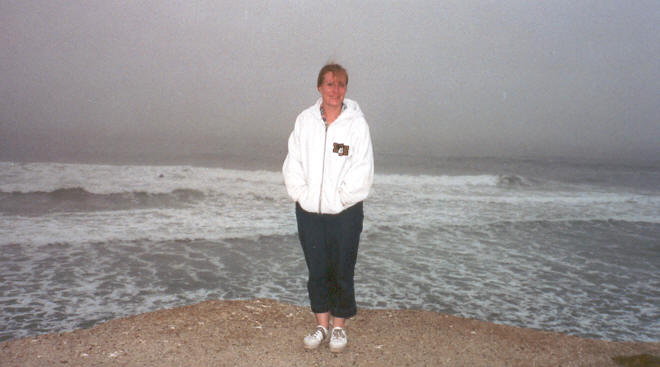 Jamie at Ocean Beach in sunny California
---
Bay Area Trip -> Day 2
July 26, 2002