Camp Muir Hike
---
In June, I joined Diane and John on a hike up to Camp Muir. This was my sixth time taking this hike. As usual it ended up being a tough tedious hike, but I have to say it has always been worth the effort. This time the weather was looking very poor and I was surprised that Diane and John still wanted go. For the first few miles we were shrouded by clouds. Once on the snowfield everything was white and the wind was blowing heavily. Luckily, I had my GPS with me, otherwise Diane would have had us turn around. Things began to change at 8000 feet. We started to see patches of blue sky through the swirling clouds. The higher we went the more we broke through the clouds, until finally we were above them. The resulting view behind us was sea of clouds with Mt. Adams sticking out in the distance. Also, as usual Mt. Rainier was dominating our forward view. After much effort, we hauled ourselves to Camp Muir at 10,000 feet. We took a lunch break and headed back down. We introduced Diane to glisading (sliding down the snow using the ice axe to control the slide), which unfortunately resulted in a ripped pair of gortex pants, $$$! Still, she had a good time and it made for a good training hike for our upcoming Adams climb and Diane & John's upcoming Rainier climb.
---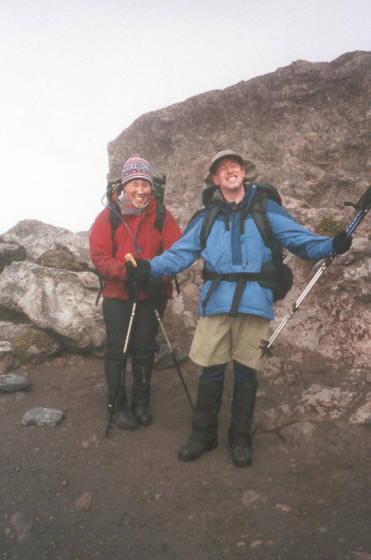 Diane and John, ready to tackle the unknown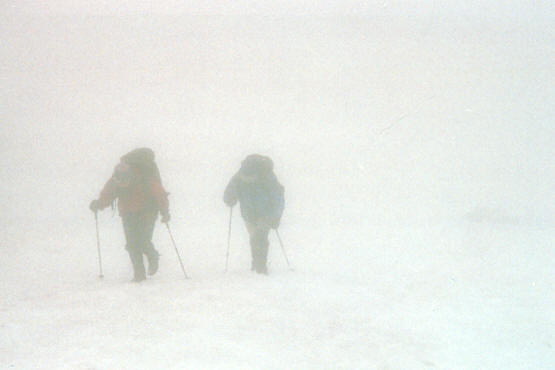 Um, did anybody remember to bring the compass?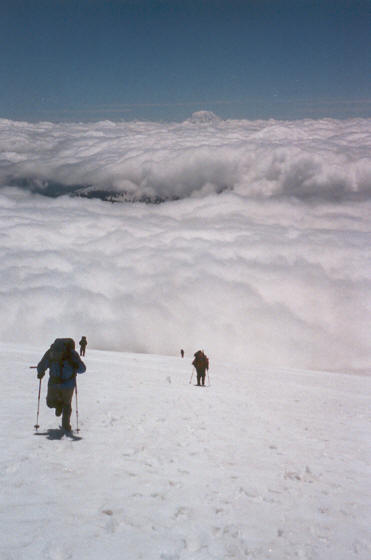 Breaking Through the Clouds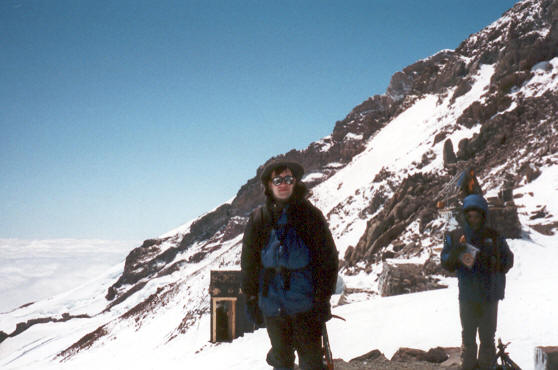 At Camp Muir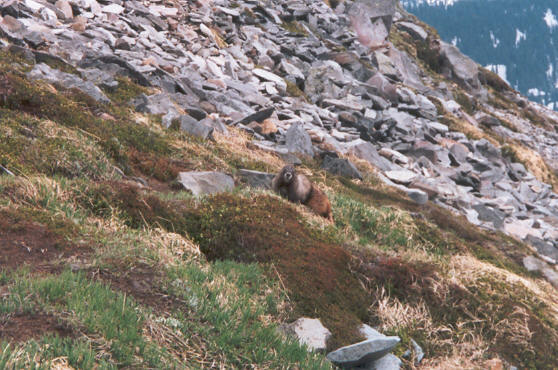 Mountain Marmot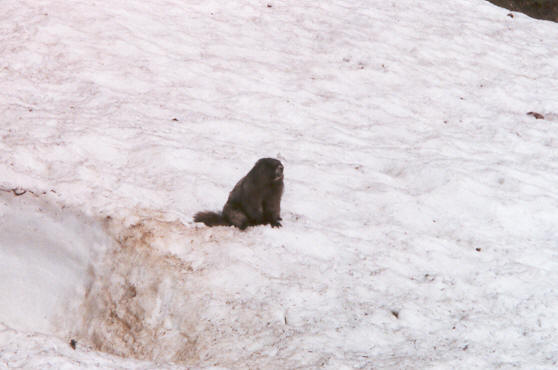 Snow Marmot
---
Return to Photo Album Page
June 29, 2002