Lopez Island Trip - Biking
---
Before going on this trip, I calmed Jamie's concerns about biking by informing her that Lopez was the flattest of the San Juan islands. I failed to remind her that all of the islands in the Puget Sound are basically mountains sticking out of the water. Still, compared to the hills of Orcas Island, Lopez was much more pleasant to ride.
Because the island is only around 15 miles long we were able to explore most of the roads on our second day. We started by visiting Shoal Bay on the north end and rode all the way to Agate Beach on the south end. We rode through forests, across the countryside and along the beach. We took a pleasant/painful (depends on who you ask) ride back through the hills to Lopez Village to enjoy an early dinner. Again, we finished the day by relaxing in the hot tub at the B & B.
The next day we headed back to Anacortes. We had parked the car in lot 8 miles away from the ferry terminal, but a shuttle was provided to take us to the lot. Unfortunately, the shuttle didn't have enough space for all the bikes so I gave up my space and raced my bike back to the lot. I tried to beat the shuttle, but lost by 5 minutes. Still, I had a fun, but sweaty, ride back.
---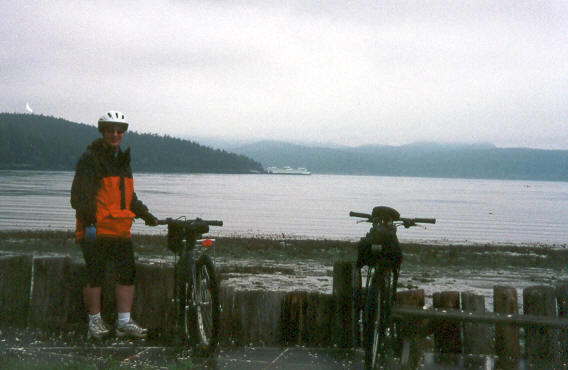 Shoal Bay (north end of island)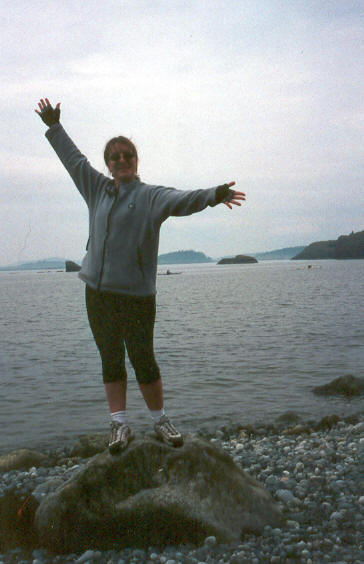 Agate Beach (south end of island)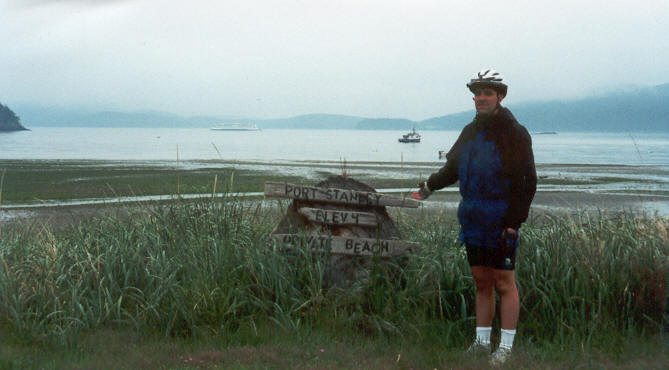 The Sign Says it All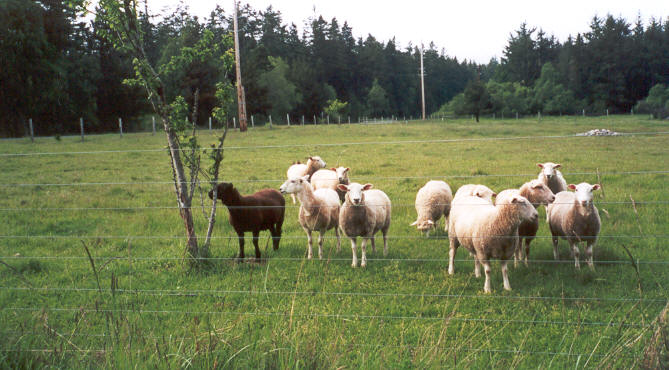 Spot the Black Sheep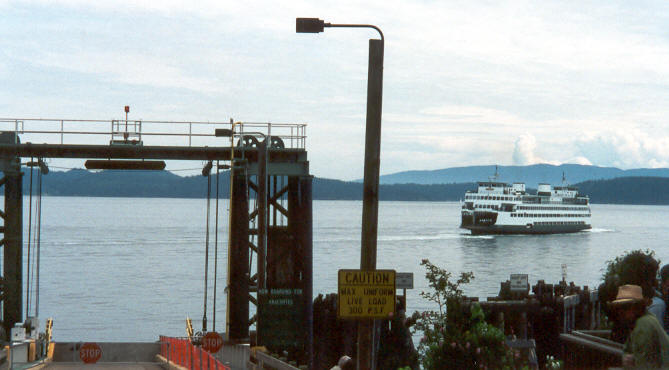 The Ferry to Take us Home
---
Arrival <- Lopez Island Trip
May 26-27, 2002