Juniper Ridge Hike
---
In July, Jamie and I took the long drive to the South Cascades not once, but twice, to hike Juniper Ridge. The ridge is located in the center of triangle formed by Mt. Rainier, Mt. Adams and Mt. Saint Helens. With a location like that we knew we would be afforded some great views. We were only able to hike halfway up on our first attempt. A dark and unfriendly storm cloud perched on top of our destination. To be safe we turned around and headed home with hopes of returning soon.

I couldn't let the record stand with a failed summit attempt, so we tried the hike again the following weekend. This time the weather was much better. However, we did find ourselved confronted with two annoying pests - bugs and dirt bikes. The bugs were particularly bad. They seemed to keep up with us when we were moving and they didn't seem to care about our bug repellant. The dirt bikes were also bothersome. Their noise broke the serenity of the forest and we found ourselves having to jump off the trail on more than one occasion to avoid the speeding bikes. We had never shared a trail with dirt bikes before and hope to avoid such trails in the future.

After fighting off bugs and fleeing from dirt bikes, we made it to the top of the ridge. We climbed a short distance to the top of Juniper Peak and were greeted by great views of the aforementioned volcanic mountains. Despite the bugs, the bikes and the drive it was still a good hike, but it may be best to start early, before the bugs and bikers wake up.
---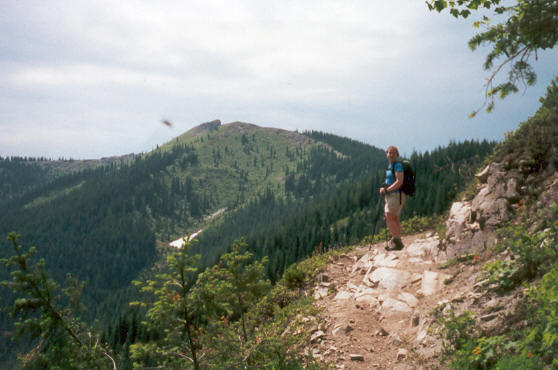 Jamie and Juniper Peak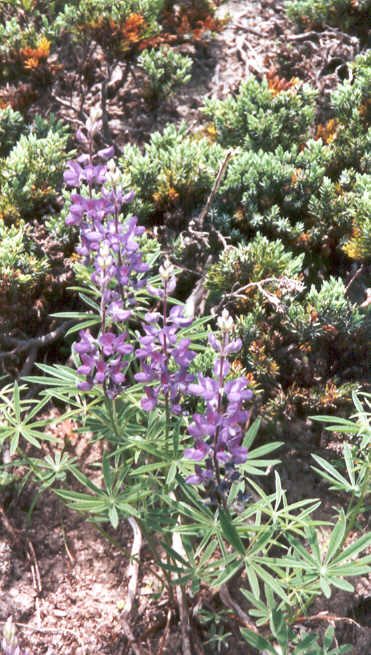 Mountain Flowers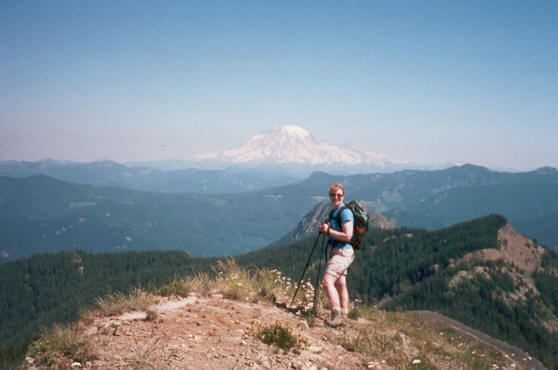 Jamie and Rainier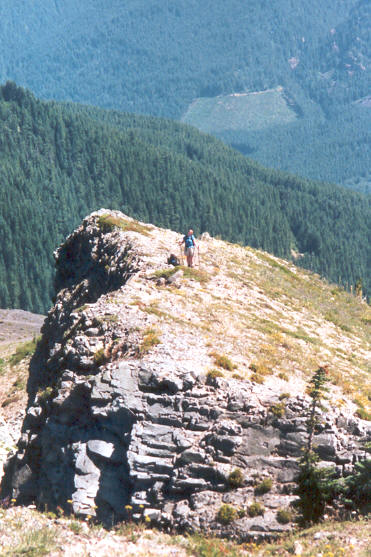 Jamie on the Way to the Summit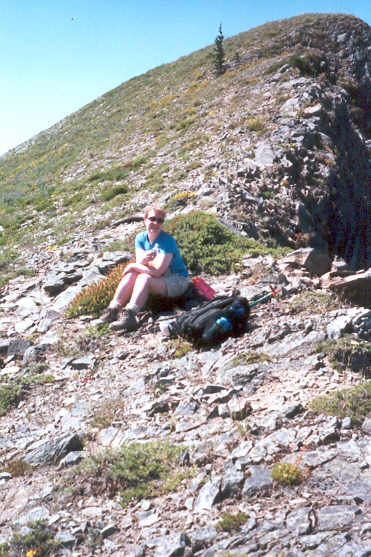 Jamie and the Summit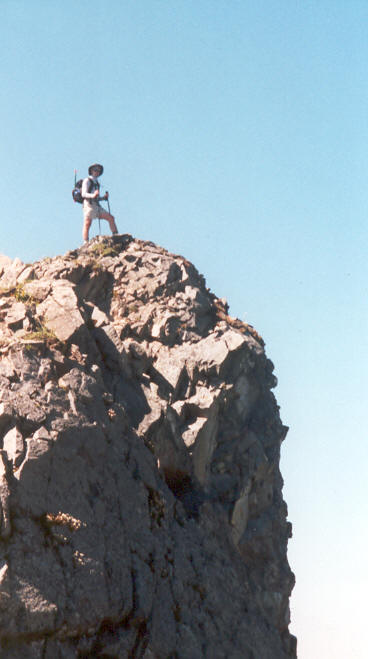 Me at the Summit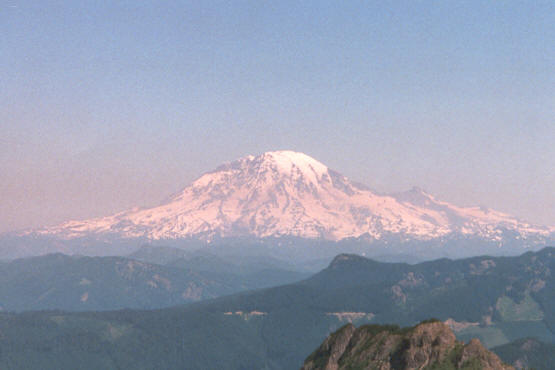 Mt. Rainier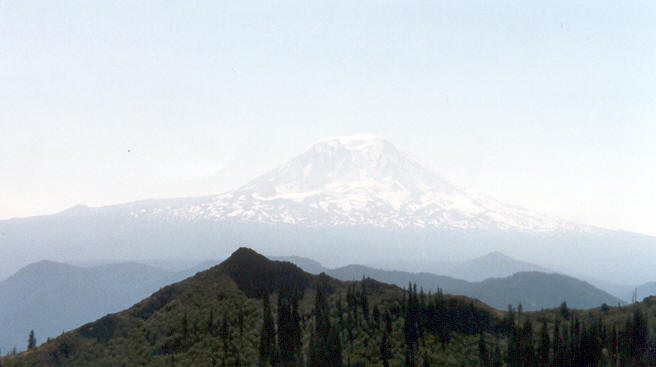 Mt. Adams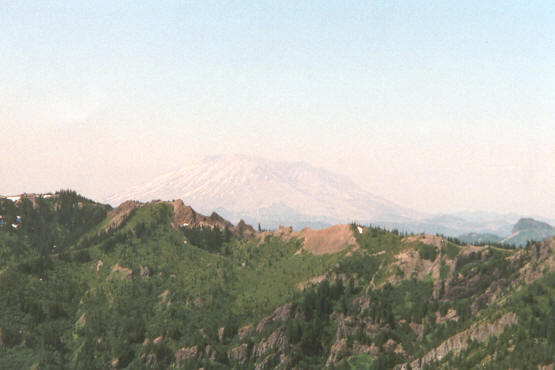 Mt. Saint Helens
---
Return to Photo Album Page
July 13&21, 2002