Mt. Adams Climb - Up to the Summit
---
Early the next morning we got up and got ready for our climb. I found out that Diane had decided to stay behind since her feet had been torn up by the previous day's hike. John and I sadly left her behind and headed up just before sunrise - there was a mountain to summit!

We soon made it to the Lunch Counter area and began the fun part of the climb. We had to hike more than 2,000 feet upward through steep snow just to reach a false summit. The snow was hard and at times icy, but thanks to our crampons, we made it up with little trouble. Though we didn't slip, the hike to the false summit was very exhausting. Once we got to the top of this area we finally got to see the true summit - a huge dirt hill (or mountain to us) on top of a wide plain of snow.

Though it was only about 600 more feet of elevation gain, I found the final climb to be very difficult. Altitude sickness started really getting to me a this point. I could only take a few steps at a time before having to take a break. After much persistence we made it up to the top. Interesting enough the summit contained a broken down shack now filled with snow. Maybe it was from a failed Starbucks expansion attempt.

Since I was feeling so cruddy I didn't get much of a chance to take in the views. Rainier, St. Helens and Hood were all in clear view, but the cities and ocean were all hazy. After some rest and food we headed back down.

The trip down was much faster than the trip up the mountain. I felt better and better the further down we went. After passing the false summit and some rocks we came across the legendary glisading trail of Adams. We were able to slide down over 1,000 feet to the Lunch Counter area. With the exception of some rocks and ice, the slide was rather fun. Soon afterwards we were back at camp and met up with Diane who had been waiting for us for 8 hours.

After swapping our stories and some rest we broke down camp and headed back down. Though I was very happy to have finally summited Adams, my greatest relief was finally reaching the Cold Creek campground bathroom at the end of the trail.
---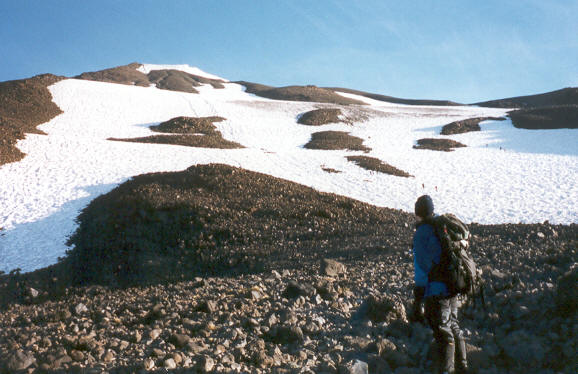 John looking to the false summit at Lunch Counter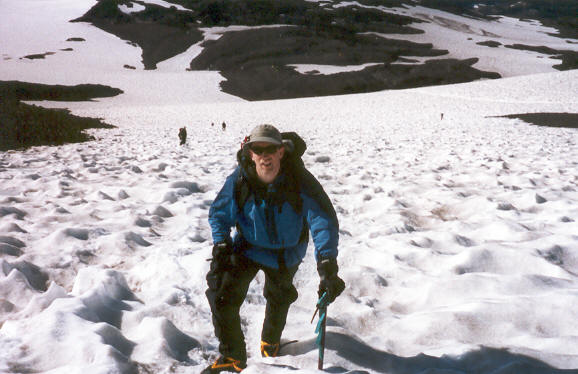 John hiking up to the false summit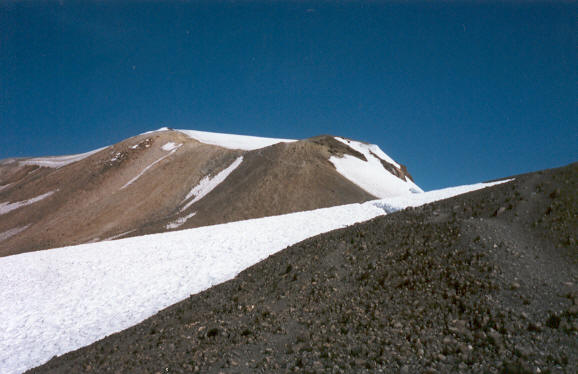 The real summit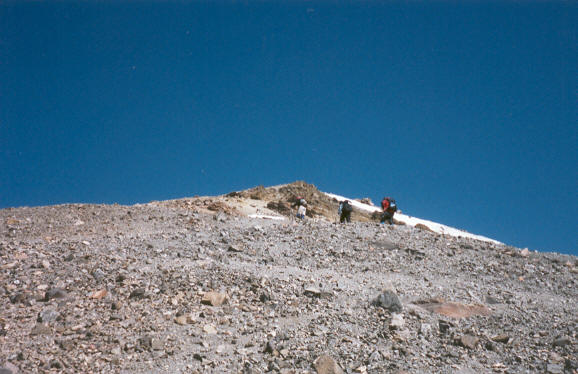 Hiking up the last 600 feet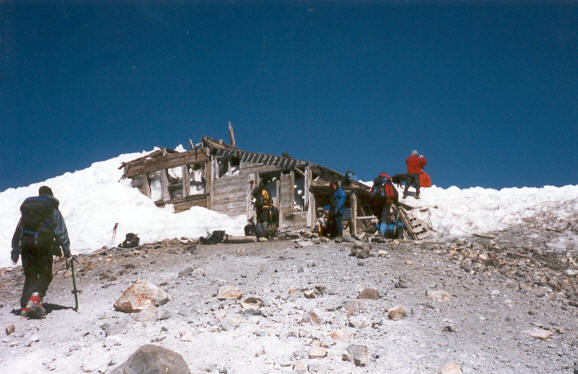 Summit shack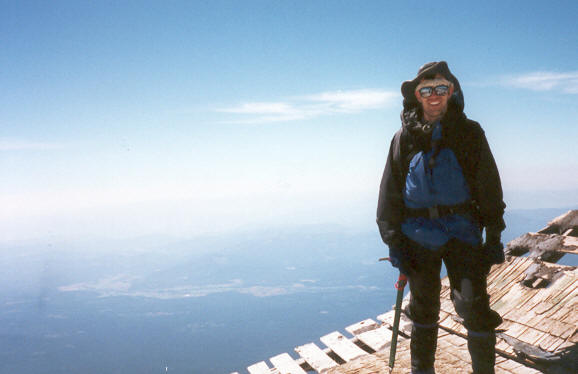 Me at the summit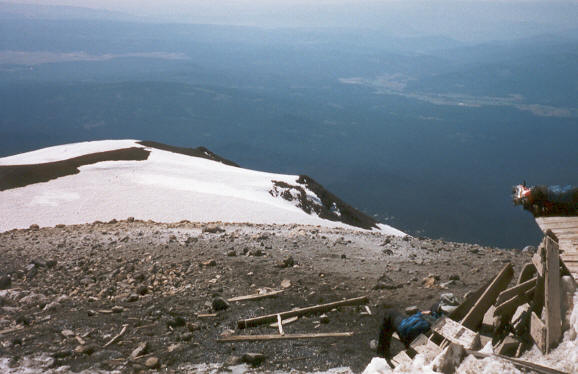 View to the southeast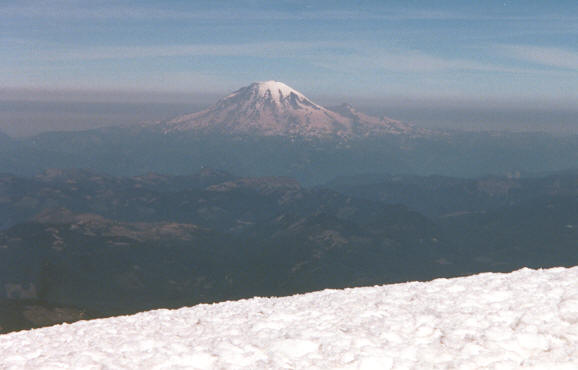 Mt. Rainier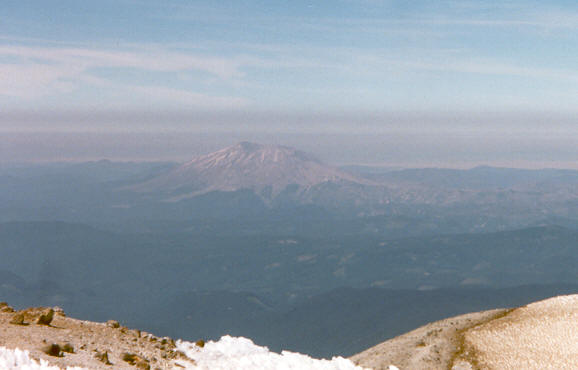 Mt. Saint Helens
---
Hike to Basecamp <- Mt. Adams Climb
August 11, 2002