Yellowjacket Tower Climb (4500')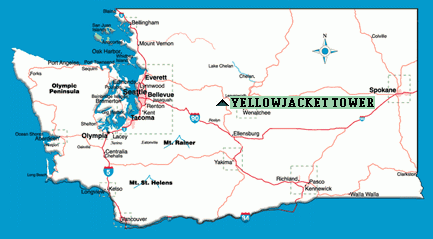 ---
On July 3, I climbed Yellowjacket Tower near Leavenworth. This was the first of three climbs I needed to summit in order graduate from the Mountaineers Basic Climbing class. For the past six months I've been attending lectures and weekend field trips to prepare for the climbs.

Yellowjacket Tower is classified as a rock climb which involves climbing vertical pitches of rock to reach the summit. Though it was a challenge for me, this is one of the easier climbs available.

We started out from the Icicle Creek area and hiked up a steep climber's trail for a couple miles. We then got to a steeper and rockier section of the mountain.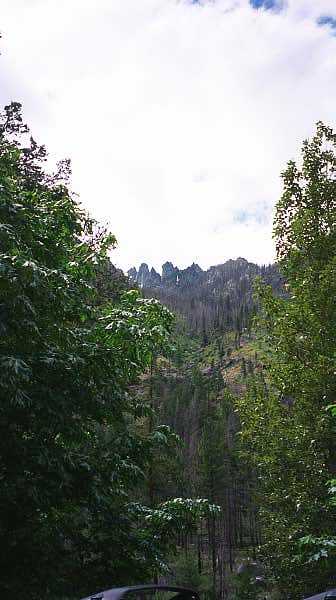 Yellowjacket Tower from trailhead
On the way up we met a curious mountain goat who followed us most of the way up.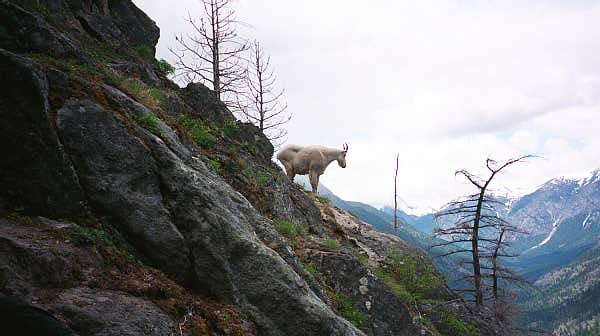 mountain goat on the way up
Within about 150 feet of the top we had to rope up and begin some serious rock climbing. The following photo is of one of my classmates making it up a 70 foot pitch. This pitch goes straight up, though it doesn't look it in the picture.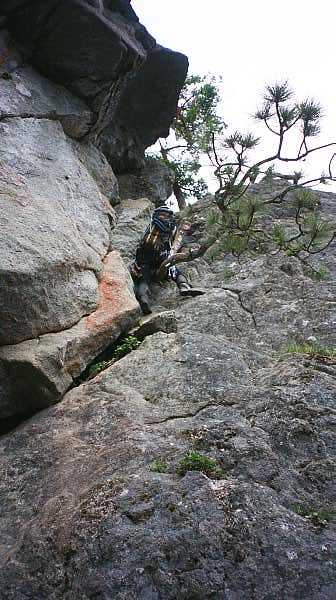 first pitch
When we completed the first pitch we had to then climb a 20 foot pitch to the summit.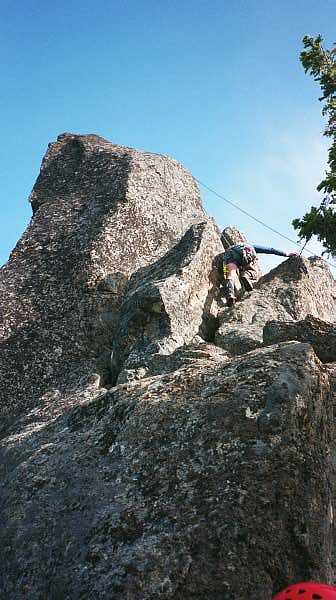 final pitch to summit
The summit was only a point so all I could do was touch it with my hand and take a picture to verify I was there.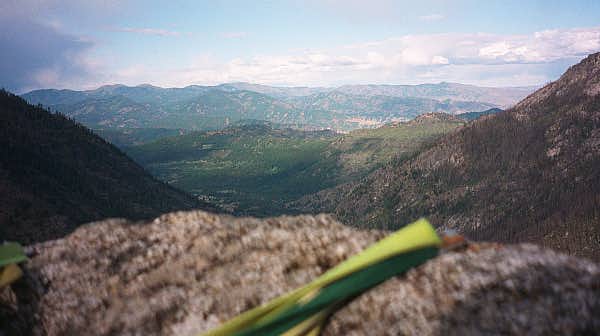 at summit looking towards Levenworth
The next picture is looking down from the summit. Notice the road and river in the distance. Even though I've climbed steeper rock at climbing gyms, the exposure to such heights and drop offs makes the climb feel much more difficult and scary.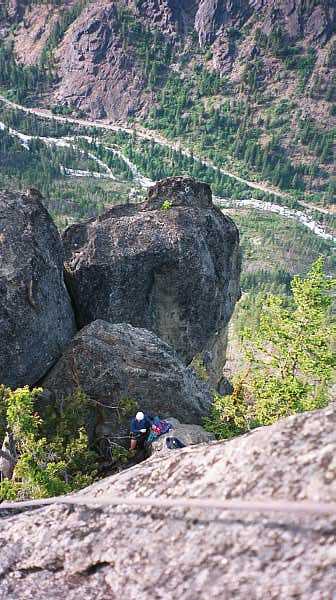 at summit looking down
The next picture is of me after I made it to the summit. I was very nervous on the way up and this was the first time I smiled during the climb. About the neon green helmet. . . The Mountaineers are very concerned about safety so helmets are required on all climbs. I am not a fan of neon green, but it was the only color I could get. I'm hoping some day it will become more fashionable.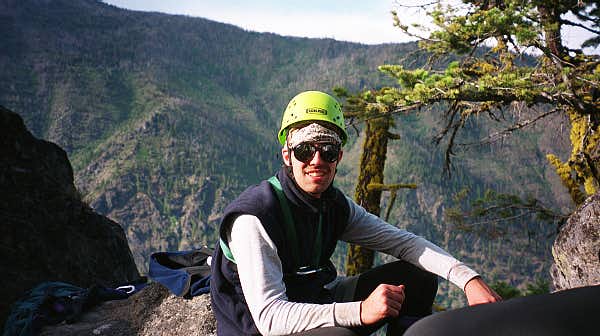 my relief after my first summit for class
Making it to the top is only half the climb. We had to rappel down three steep sections before we could hike out. Rappeling is both fun and scary. Unlike in the movies, mountain rappeling is slow and steady. It's like walking down a mountain vertically.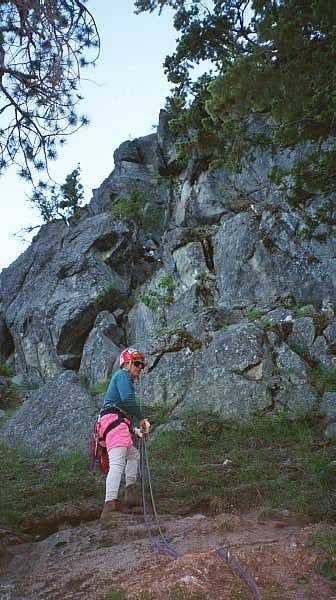 second of three rappels
Toward the end of our climb it got dark and we ended up hiking out with our head lamps. We didn't reach our cars until ten, but I wasn't complaining. I was just happy to have completed my first climb. Our leader's words summed it up best with "We've cheated death once again."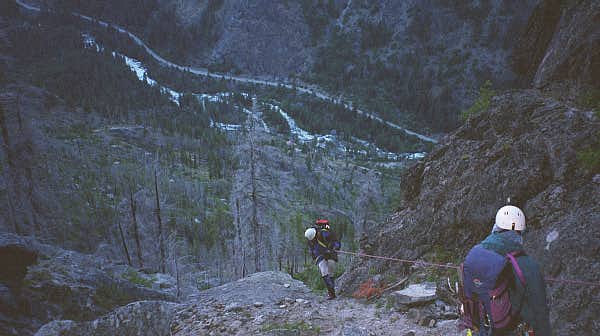 third of three rappels
Return to Photo Album Page
July 3, 1999