Early Skiing in 1999
---
The 1998-1999 ski season in Washington was a great one with tons of snow being dumped due to the wonderful El Nina. Unlike the previous year I stayed close to home and spent most of my time at Stevens Pass and The Summit ski areas.
---
The first two images are from Crystal Mountain. The first photo is of Mount Rainier when you get to the top of the Rainier Express chair. The second photo is from the Right Angle double diamond run looking down onto the village.
---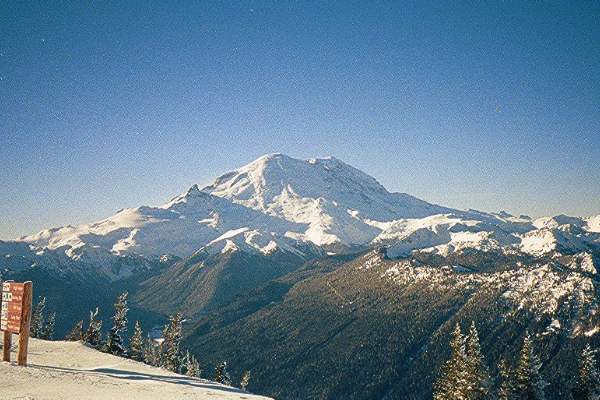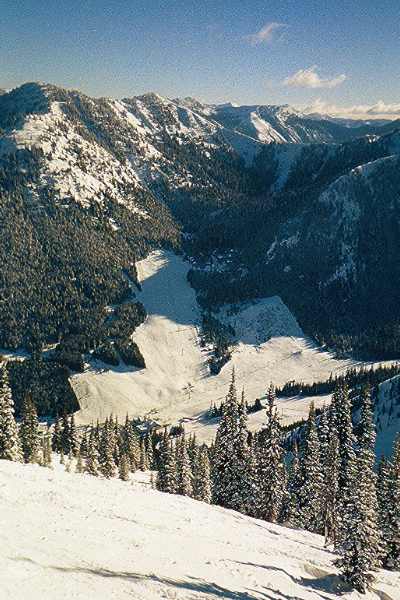 ---
The next two photos are of my new ski buddy Jamie at Stevens Pass. The second photo was on Valentine's day with Jamie sticking her tongue at me after receiving a rose. I just can't get any respect.
---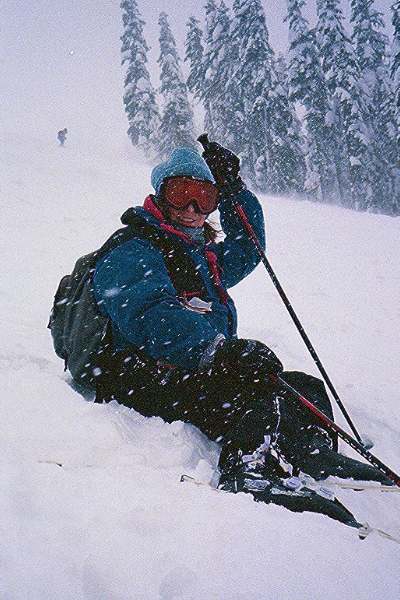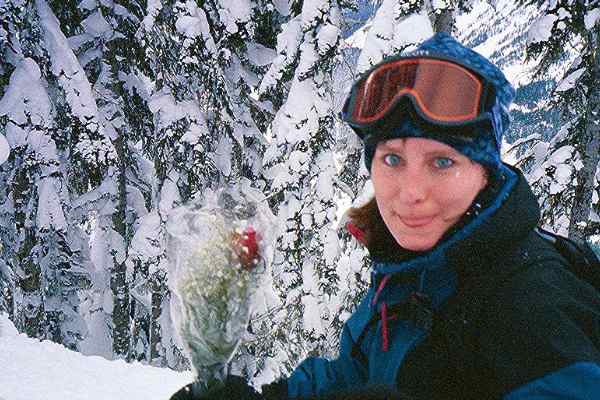 ---
Return to Photo Album Page