New York Trip
---
At the end of August I went to New Jersey on a business trip. While I was there, I was able to sneak off to New York for few days and see two good friends, Kyle and Audra, who had recently moved there. I had never been to New York so there was lots for me to see.
---
I first met up with Kyle and we walked all over Manhattan. The following photos are of the Empire State Building, the Brooklyn Bridge and the World Trade Center.
---

Empire State Building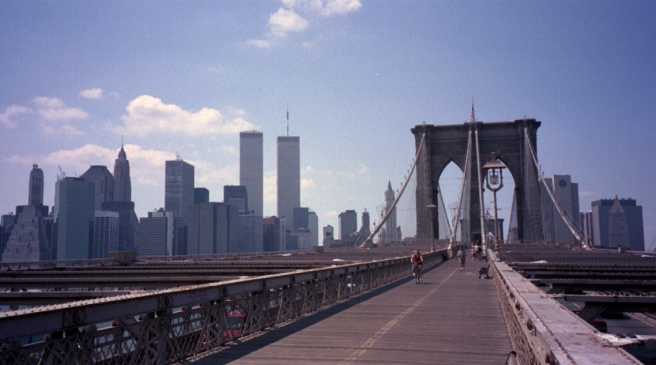 Brooklyn Bridge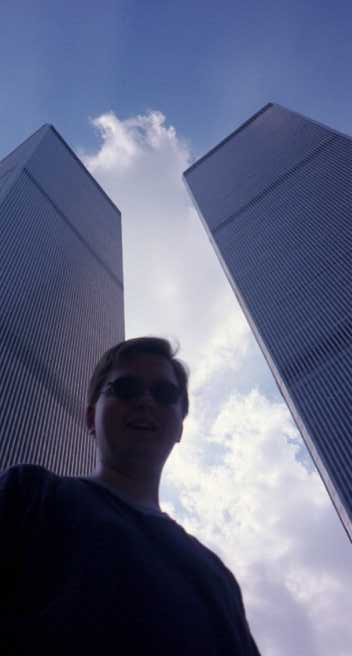 Kyle and World Trade Center
---
For a small fortune I took an elevator up to the 110th floor of one of the World Trade Center buildings. From there I got a rather impressive view of the city. The first photo is looking north up to Mid- and Uptown-Manhattan. The second photo is looking southeast to the bridges that head into Brooklyn.
---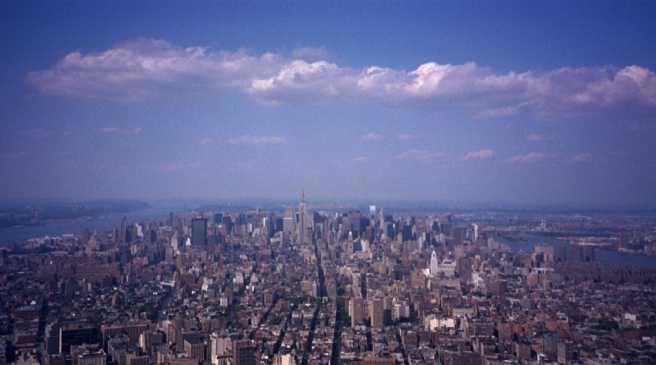 Manhattan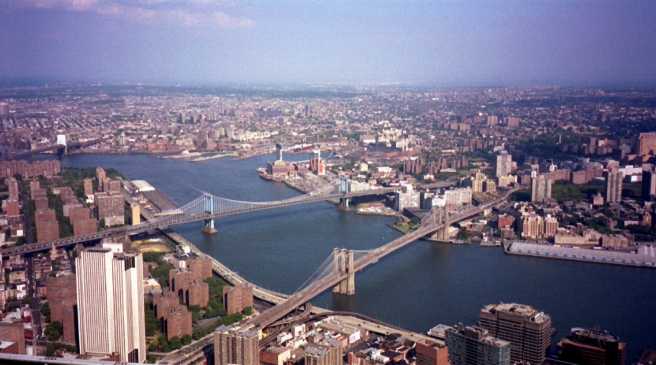 Brooklyn
---
The next day we met up with Audra who was busy with her new job at the AP. At the end of the night we posed for a photo at a subway station on the way home.
---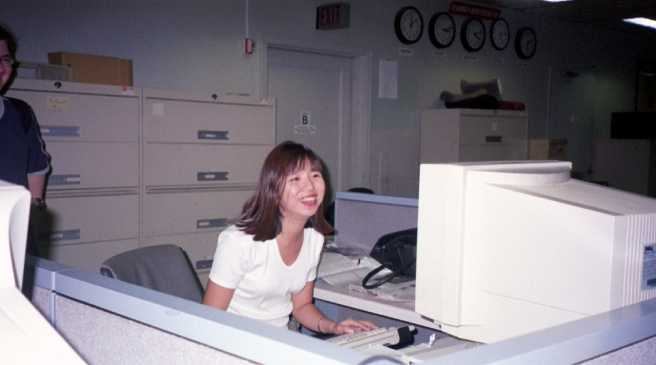 Audra at work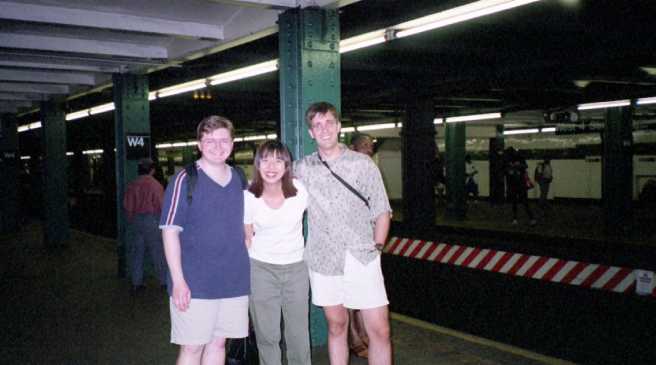 at the subway
---
I spent my last day with Audra in Manhattan. We rode the Staten Island Ferry and were treated to a wonderful view of the city.
---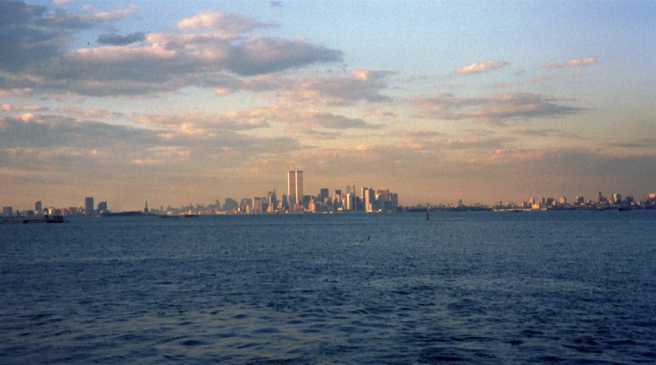 Manhattan from Staten Island Ferry
---
Return to Photo Album Page
July 31 - August 2 1999