Mount Washington Climb (6255')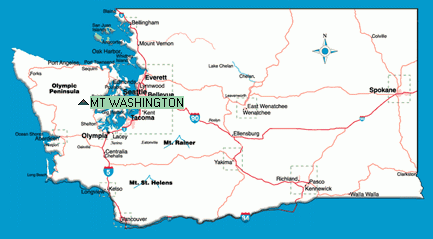 ---
In September Matt and I did an scramble to the summit of Mount Washington in the Southern Olympics. In order to get to the top we had to climb through brush, snow and loose rock.
Mount Washington from trailhead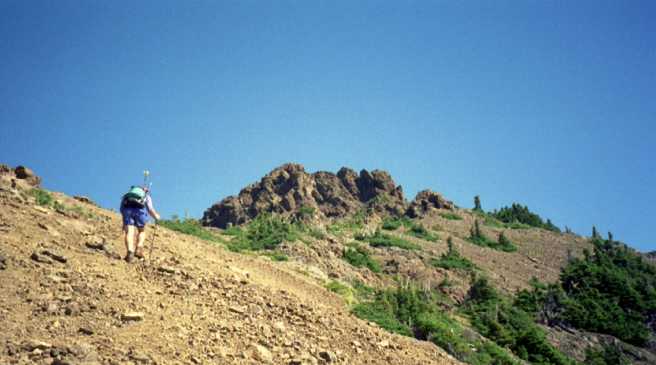 Matt on way to summit
At the top we had a great view from miles around. The next photo is of Mt Constance from the south. During my Warrior Peak Climb I took a photo of Mt Constance from the north.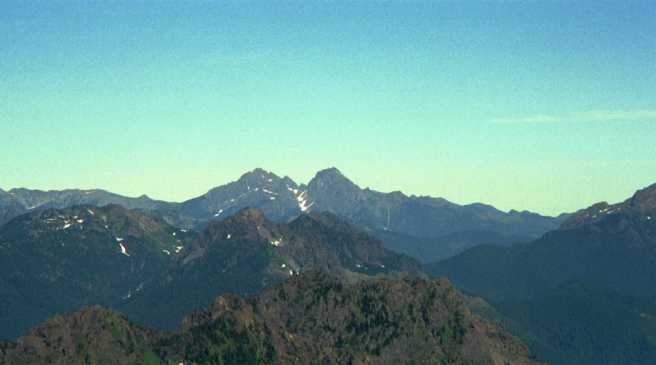 Mount Constance from summit
Also way in the distance to the northeast I could see Glacier Peak which I had climbed earlier that summer.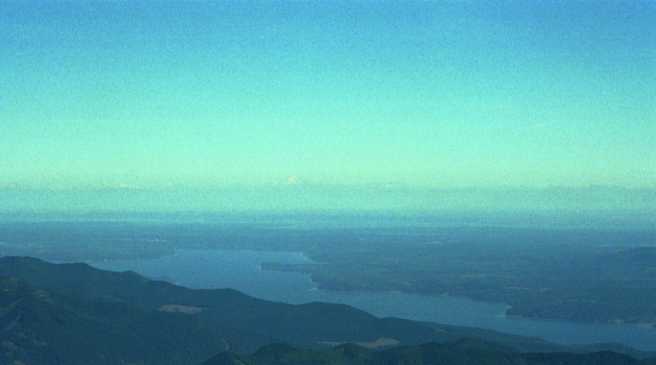 Glacier Peak from summit
This final picture is of Matt and I at the summit with Lake Cushman behind us to the southeast.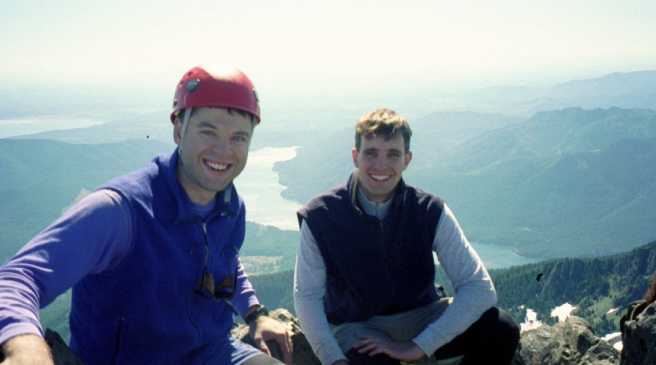 Matt and I at summit
Return to Photo Album Page
September 11, 1999