Grand Canyon Trip - The Hike Out
---
Today we put all our stuff in our packs to start hiking the 7.6 mile Bright Angel Trail at river mile 89.

There were 18 people in our group. Nine of us were hiking out, nine were staying and nine new people were hiking in. One person in our hiking party had to be evacuated by helicopter due to a high blood pressure problem.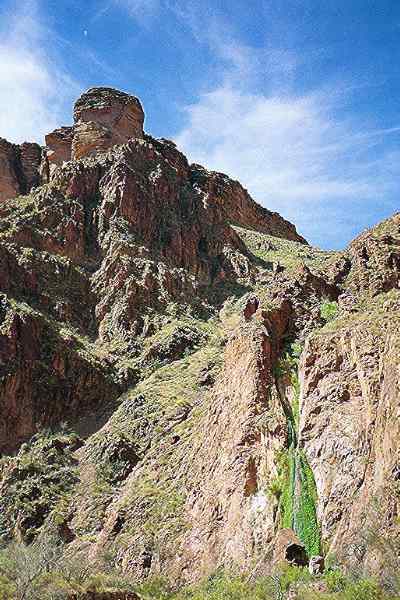 heading up Bright Angel Trail
The trail rose 5000 feet and ended up being very difficult for me. It was over 80 degrees out and my pack was heavier than it should have been.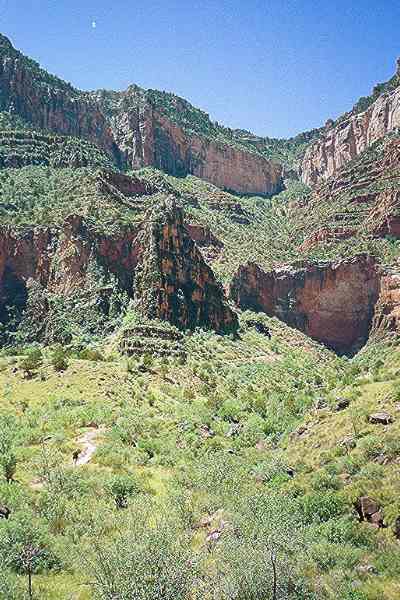 sister on Bright Angel Trail
The trail switchbacked relentlessly up the canyon walls and I sweated quite a bit and had to drink lots of water. I left my sister for the last two miles to go up at a faster pace. I was the first to make it to the top, completing the hike in slightly less than five hours.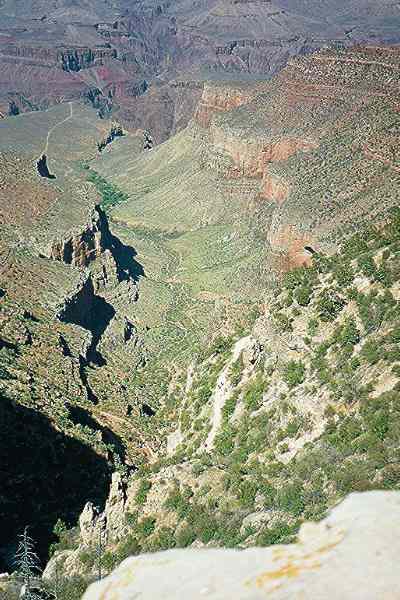 looking down on Bright Angel Trail from the top
Once on top at Grand Canyon Village I didn't care much too look at the view. Things were much more interesting at the river level where I could see things close up.
I really enjoyed this trip and I wish I could have stayed the extra nine days to complete the trip. The food, side hikes, guides and boat trips were all very good. The people in our group were also very nice.
I hope to do this trip again.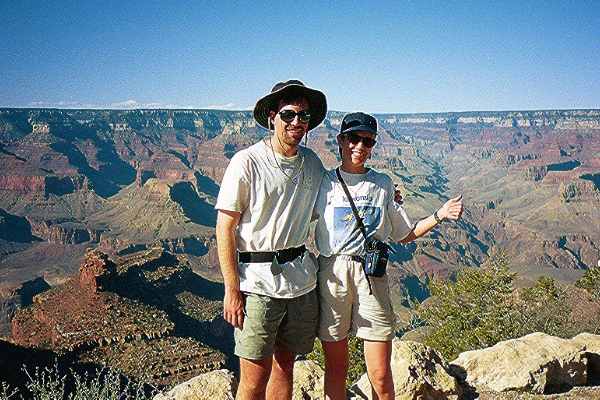 brother and sister at the top
---
View Photos from the Day 5
Return to Photo Album Page
May 7, 1999