Mount Baker Ski Trip
---
For the 1998-1999 ski season Mount Baker received a world record snowfall of 1,126 inches. Jamie and I went up to Baker on the weekend before they had to close for two days to dig out the ski lifts because of the constant snowfall.
---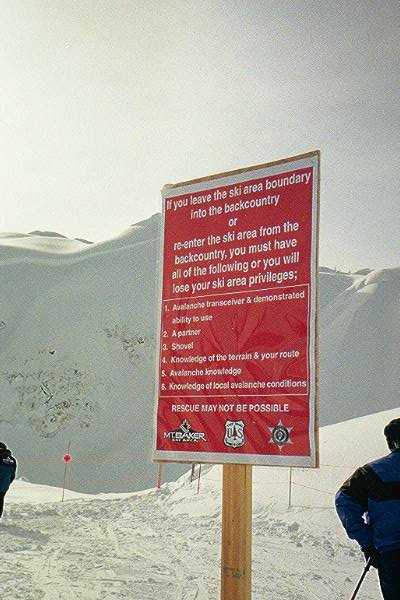 This photo is of a sign that warned skiers and snowboarders from going out of bounds into the backcountry. A week before we arrived two snowboarders died in an avalanche in the area behind the sign.
---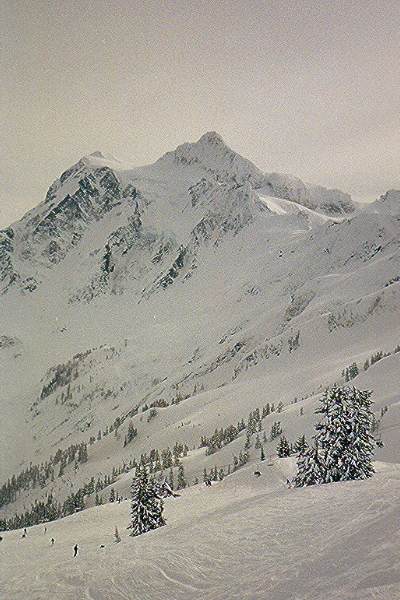 ---
On the first day of skiing it was partly sunny and we were able to see the 9720 foot Mount Shuksan. It disappeared the next day when it started snowing again.
---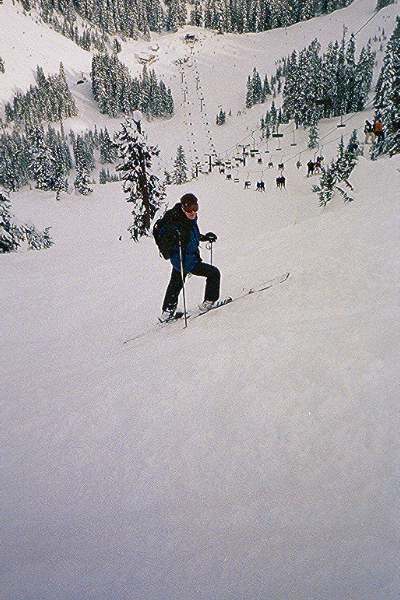 ---
Here is a photo of me on Gabl's run. For some reason ski runs never look as steep in the picture as they do in real life, but it felt steep to me.
---
---
We spent the night at the Mountaineers' Lodge, which was very close to the lifts. In true Mountaineer fashion we had to make an epic hike to get to the road. Here Jamie is hiking over to the 15 foot wall which we had to climb down to get to the parking lot.
---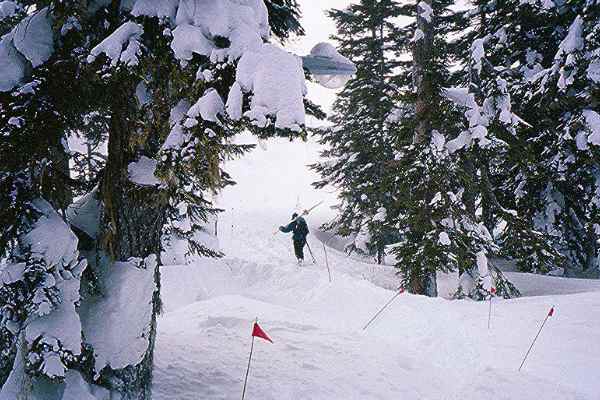 ---
Along the way from the lodge to the parking lot I took a photo of the sun rising above what I believe is Mount Shuksan.
---
---
As mentioned above, the ski area was closed a few days later so the lifts could be dug out. We went on the lift below and at certain areas our skis could touch the snow.
---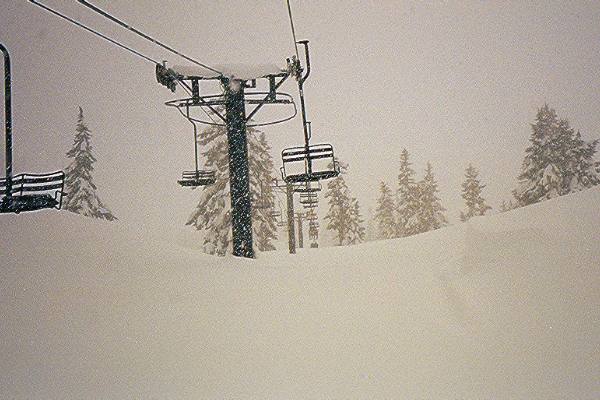 ---
Finally, after two days of skiing we returned to find my car mostly buried in the snow. After a half an hour of digging the poor Saturn was freed, but only to get stuck further up the road.
---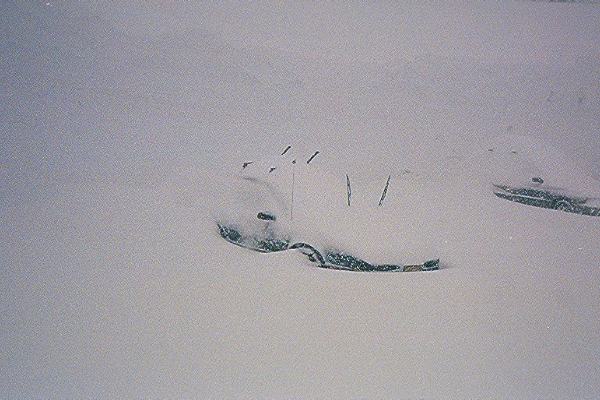 ---
Return to Photo Album Page