Trip to Texas
---
Last July I flew down to Texas to visit my niece Amy who was celebrating her 21st birthday. This is the second set of photos from that trip. This set is from after she recovered from the festivities.
---
The below photo is of my niece (middle) and her two roommates Lisa B (left) and Lisa J (right) in their Texan apartment. Oh the happy carefree life of the college student. Still naive to the torment of the reality called work.
---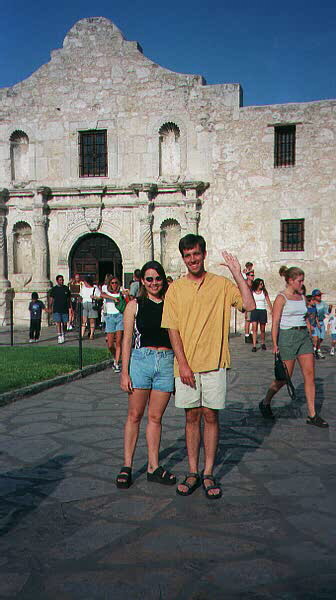 ---
The next image is of Lisa B and I down in San Antonio. I forget what was the building behind us.

(note to Texans: please forward hatemail to skiboy@jps.net)
---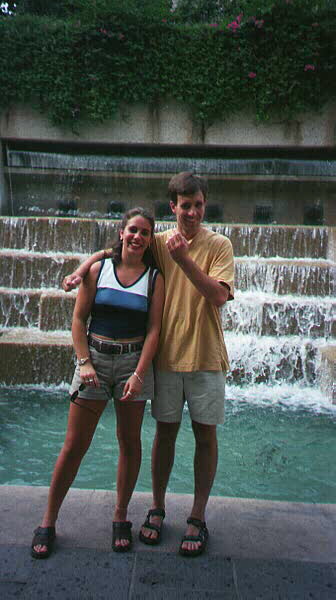 ---
In this photo of my niece and I, I'm not exactly sure what I was doing, but I must of thought it was funny, though the humor of the situation has been lost over the past few months. Anyway, this is down near the Riverwalk area of San Antonio which is a kind of fun place.
---
---
Return to Photo Album Page