Last Day at Morpho
---
After five and a half years as an employee at Morpho I was finally able to escape. I had a lot of good times there and miss some of my old workmates, but it was time for me to move on and gain new experiences. These photos are from my last day in my old office.
---
This first photo is of me at my desk in front of my (sniff) window. It was very relaxing to work here with trip photos on my wall, ski trail maps behind me and a fridge under my desk. I miss the daily Bomberman matches I played with Marty, Steve and Forrest. At my current job they joke about playing games at work, at Morpho we sometimes played two hours a day. (Ha! Since I gone I can admit that now!)
---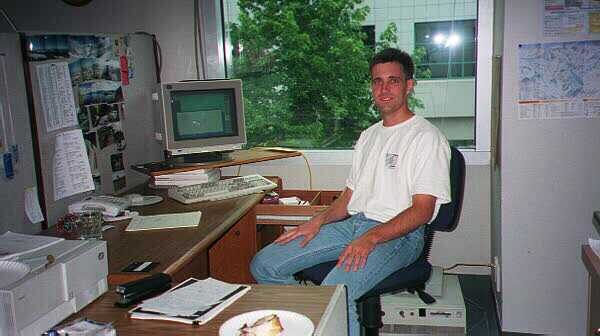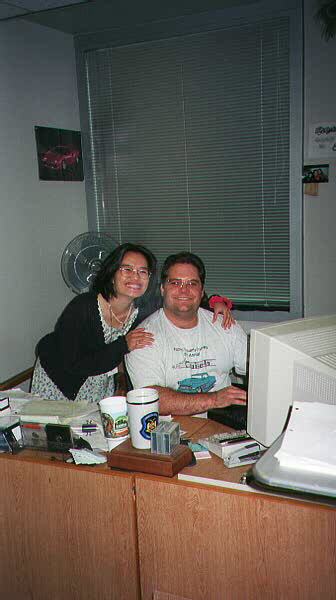 ---
Here are my two favorite work buddies Sisuphanh and Marty. I enjoyed confusing (I mean helping out) Sisuphanh with the Sybase side of customization. Marty and I suffered together in the toils of software support. Marty unfortunatly is still suffering mostly due to one spoiled customer which I dare not mention due to A FeaR of being sued!
---
---
Return to Photo Album Page